JC03
Pioneer[organic electro luminescence (EL) lighting panel] × Paul Cocksedge
Research & Development : Jin Kuramoto
Ideas bringing high technology to a common ground.
Pioneer's organic-EL technology has made it possible for one panel to emit light in different colors. With access to this innovative technology, Paul Cocksedge, a designer popular for his unique and fantastic style, chose "something that everyone can use every day" as his design theme. Inspired by the leading-edge ideas of Pioneer, Cocksedge designed the product with his refined aesthetics, having in mind "something that can be used without being conscious of the sophisticated high technology behind it." Thus, he created a poetic and graceful product that is in harmony with Japan's culture of abundant light. This product will bring peace of mind to everyone who lays eyes on it.
Experiencing different types of lighting in the Pioneer showroom.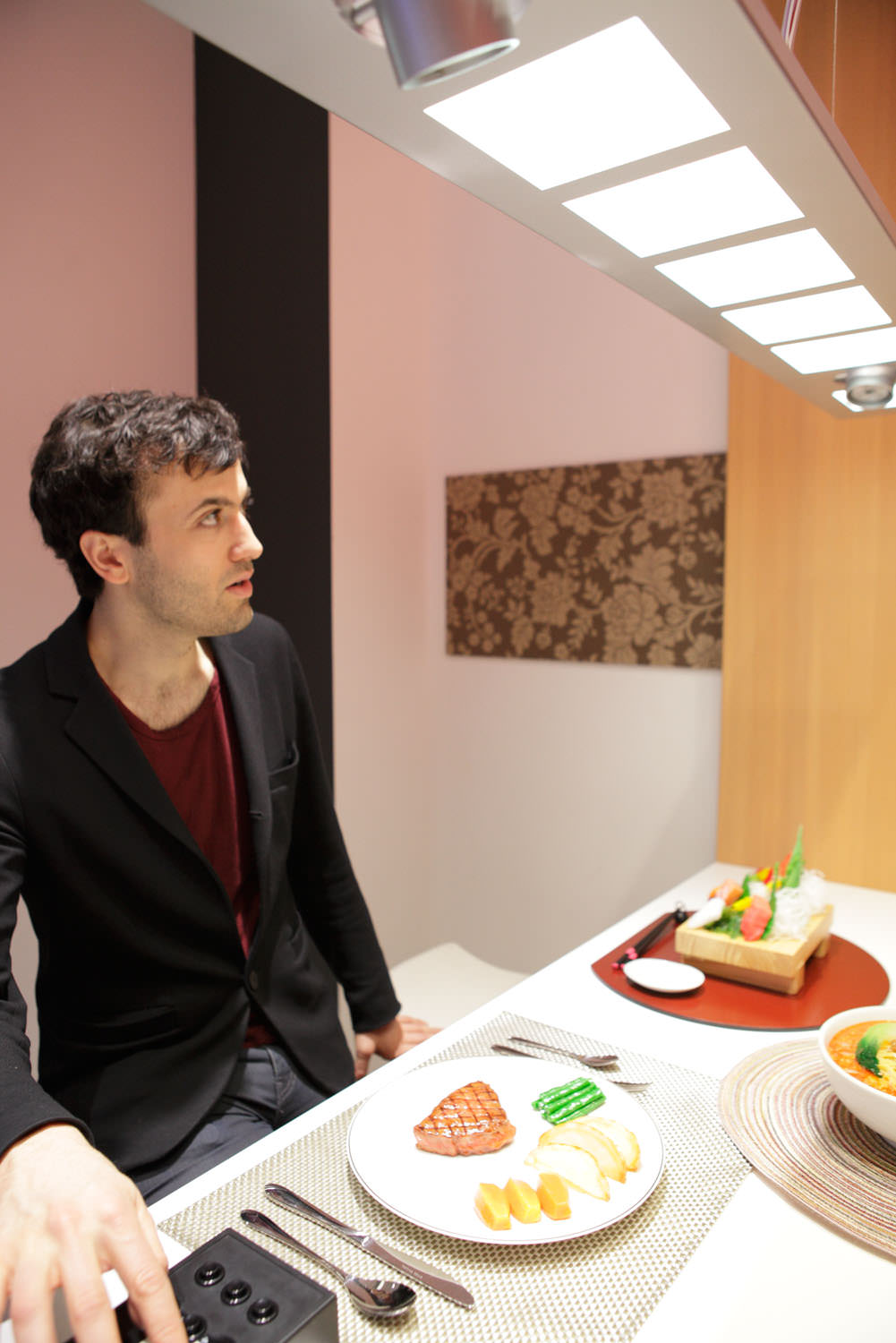 155" display made with organic electro luminescence (EL) lighting panel technology.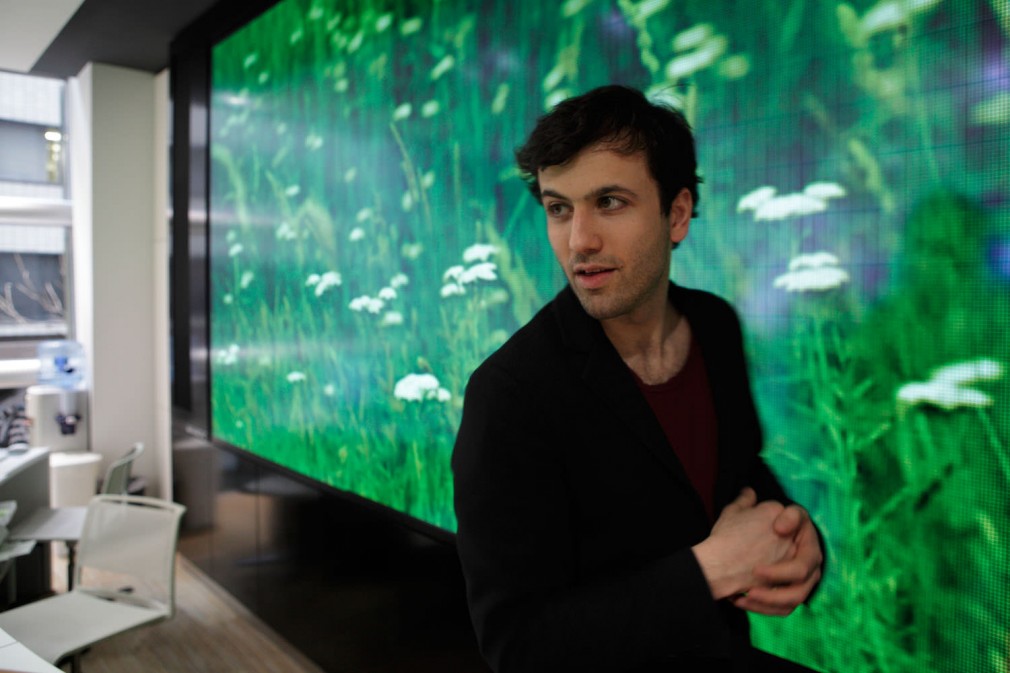 Amazed by the multicolors produced by a single panel.
Holding a piece of paper over it.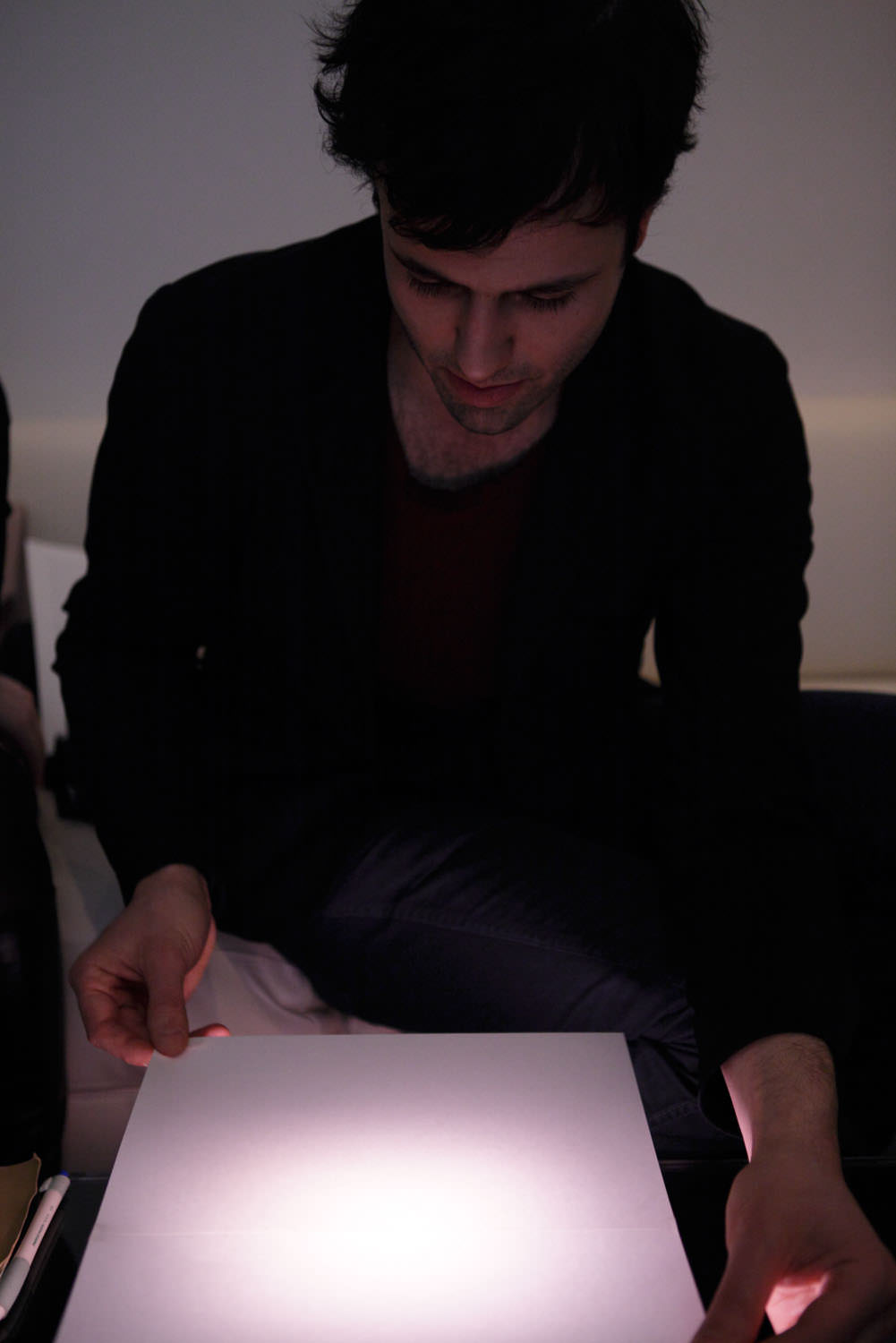 Realization of the concept, "to hide the organic electro luminescence (EL) lighting panel."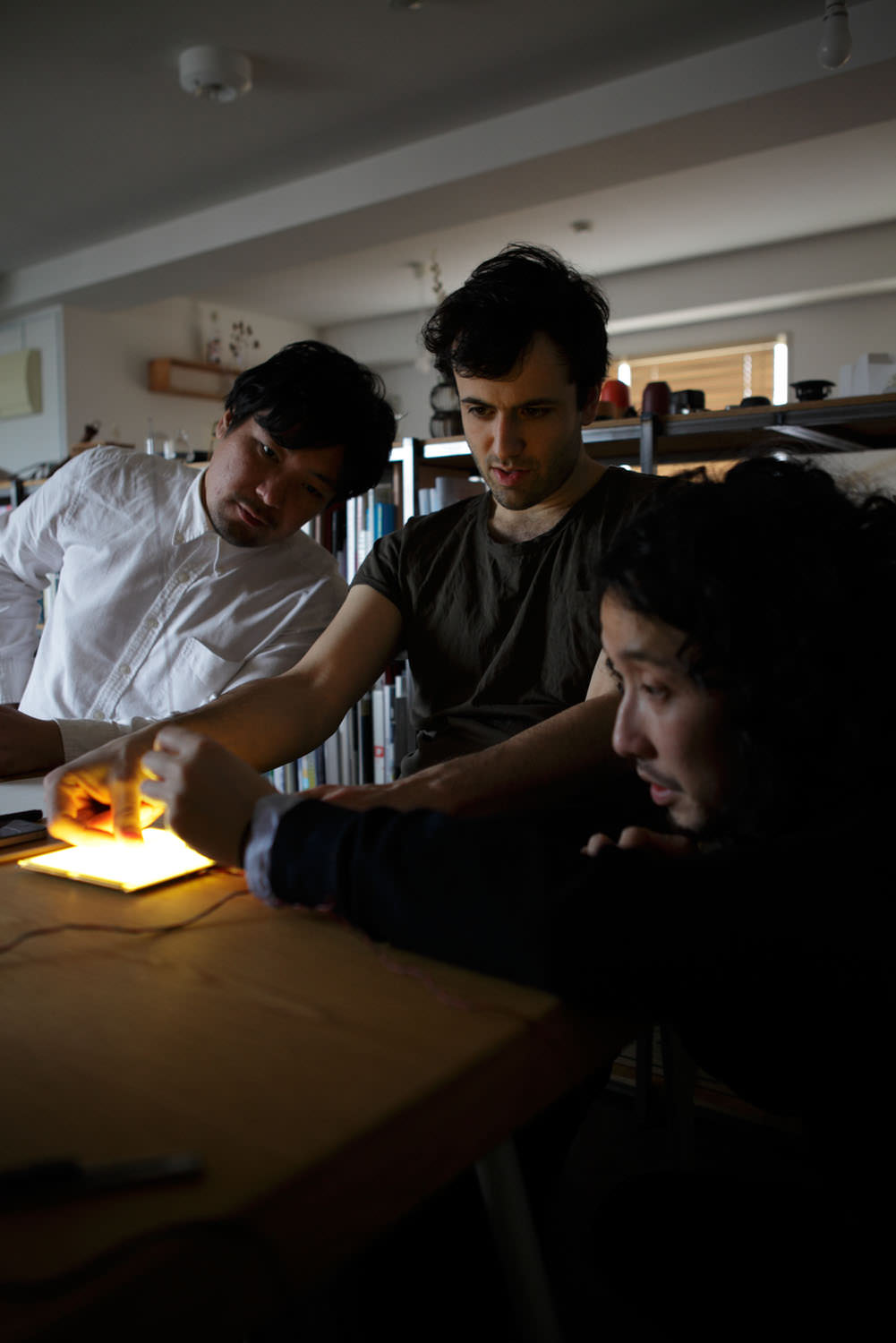 Studying the shape of the clock hands.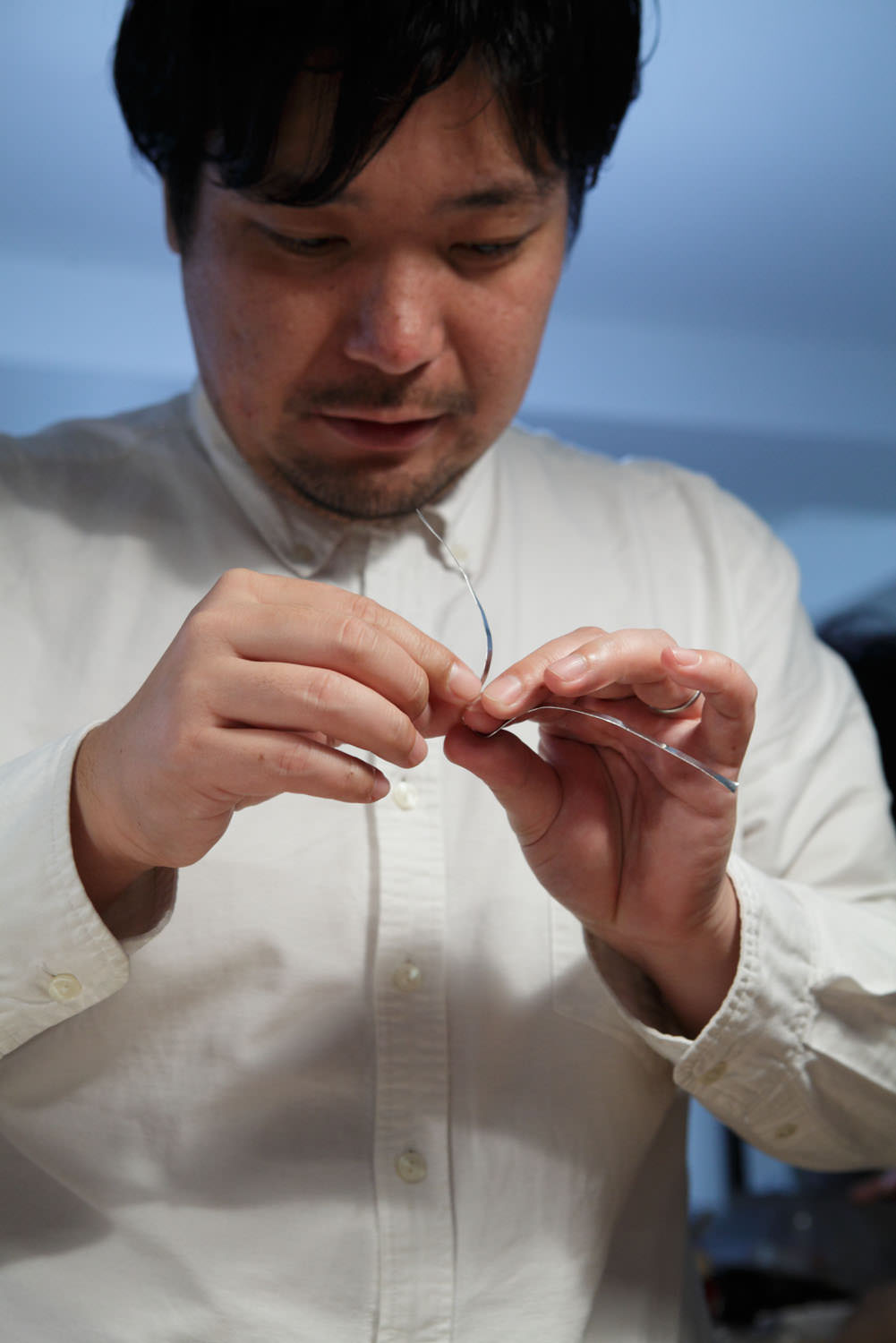 Trial and error continues.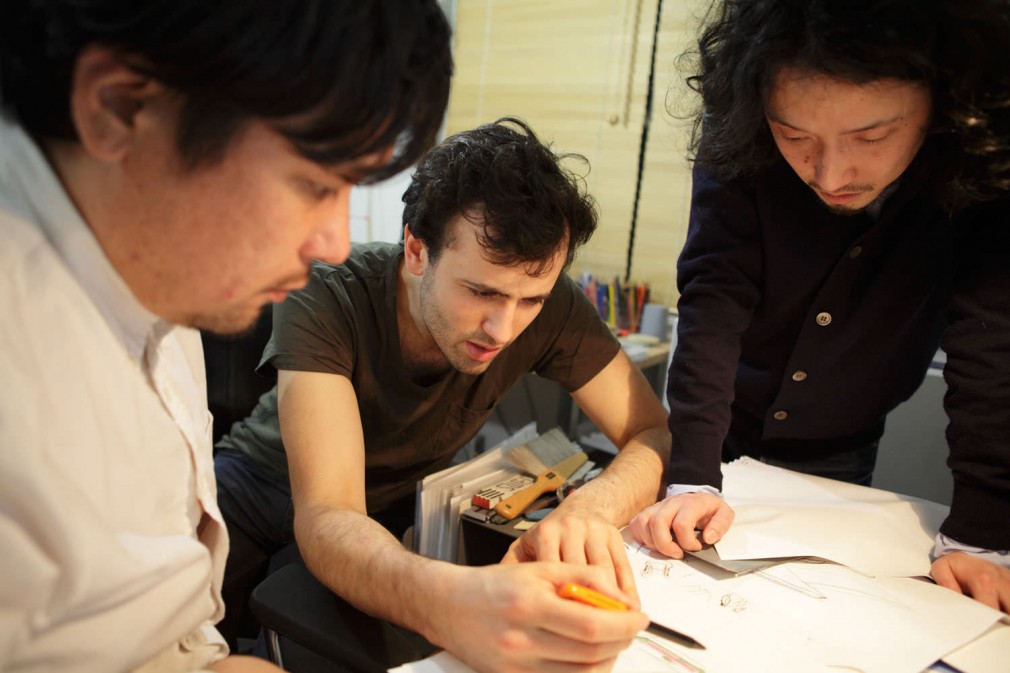 Pioneer
Originally founded in 1938 as Fukuin Shokai Denki Seisakusho, whose business was to manufacture and sell a speaker that had been developed in the previous year. In 1961, the company's name was changed to Pioneer Electronic Corporation (now Pioneer Corporation). Since then, Pioneer has introduced and sold new products one after another, including the world's first component car stereo and the world's first GPS car navigation system. In 1997, Pioneer introduced the world's first car audio product that is equipped with organic-EL display.
Paul Cocksedge
Born in 1978, Paul Cocksedge gained attention while he was still in school. He held an exhibition of his works at the gallery of Japanese fashion designer Issey Miyake in Tokyo while he was a student at the Royal College of Art (RCA) in London. With his distinguished skills, he designs his works from a poetic angle, leaving a strong impression on many people. Viewers of his works are always reminded of what a great design can do for a product. His recent output includes installations at the "i Saloni Milano" exhibition for international brands such as Swarovski and Flos.
Research & Development: Jin Kuramoto
Designer. Born in 1976 in Hyogo Prefecture.After graduating from Kanazawa College of Art, he worked as an in-house designer for a consumer electronics company. In 2008, he built his own studio, JIN KURAMOTO STUDIO designing products such as electronics, furniture, home furnishings, while he also works in product development. He as won various awards such as the iF Design Award.