JC04
Mihoya Glass [glass] × Yeongkyu Yoo
Research & Development : Jin Kuramoto
Floating glass? A potential for new expression.
Mihoya Glass is renowned for its group of artisans who specialize in designed glass products. Yeongkyu Yoo, a designer with innovative creativity who skillfully uses the latest technology, has brought out the best in the highly skilled artisans of Mihoya Glass. His theme for our project was: "A fusion of the most traditional and the most futuristic." The simplicity of his design and the artisan's spirit among the professionals of the Mihoya Glass, who are even more inspired when faced with difficult challenges, are combined to produce an innovative design that is marvelously fresh and new to viewers.
Mihoya Glass is highly renown for being a group craftsmen who specialize in design.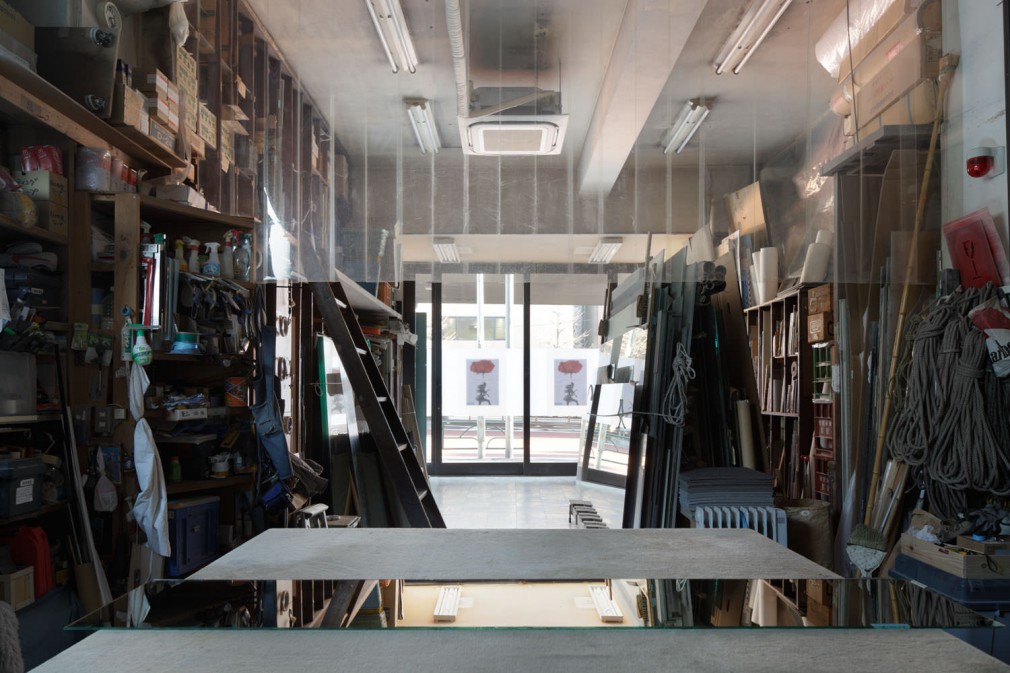 Many samples were brought in.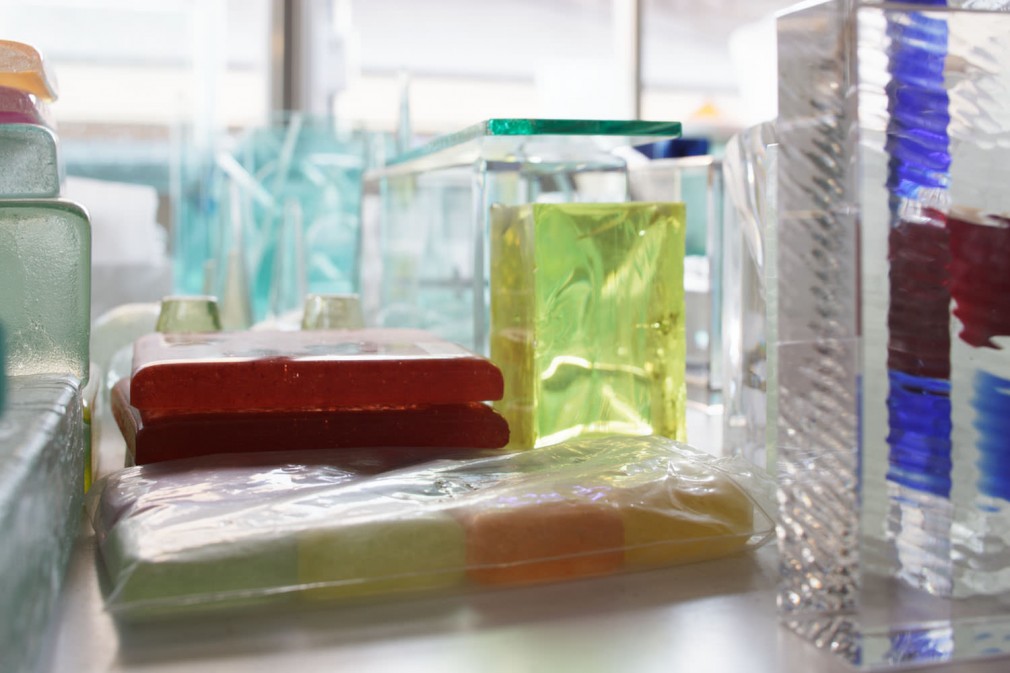 Yoo looking through the portfolio of Mihoya Glass.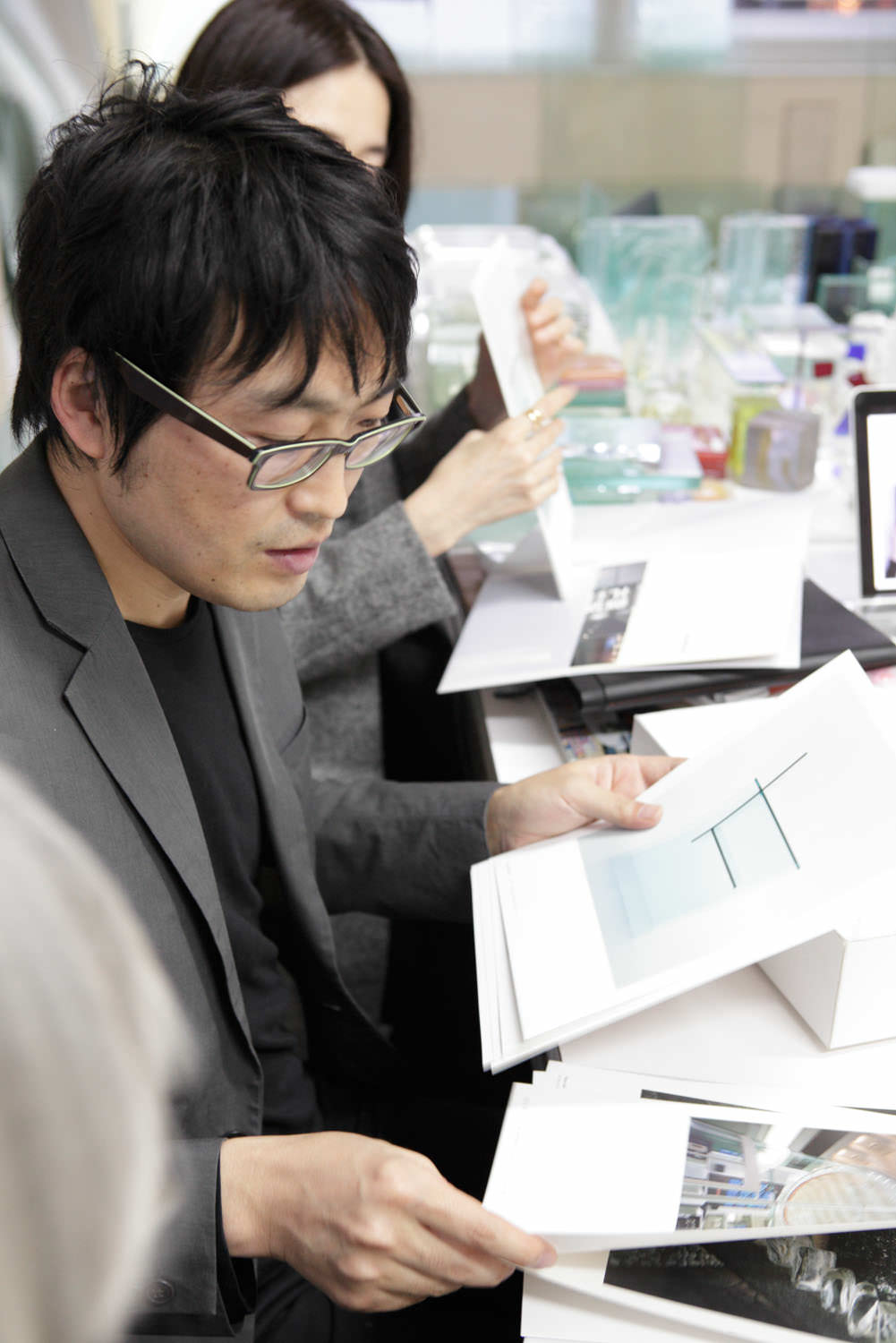 Sitting on [Luminous Chair 2004]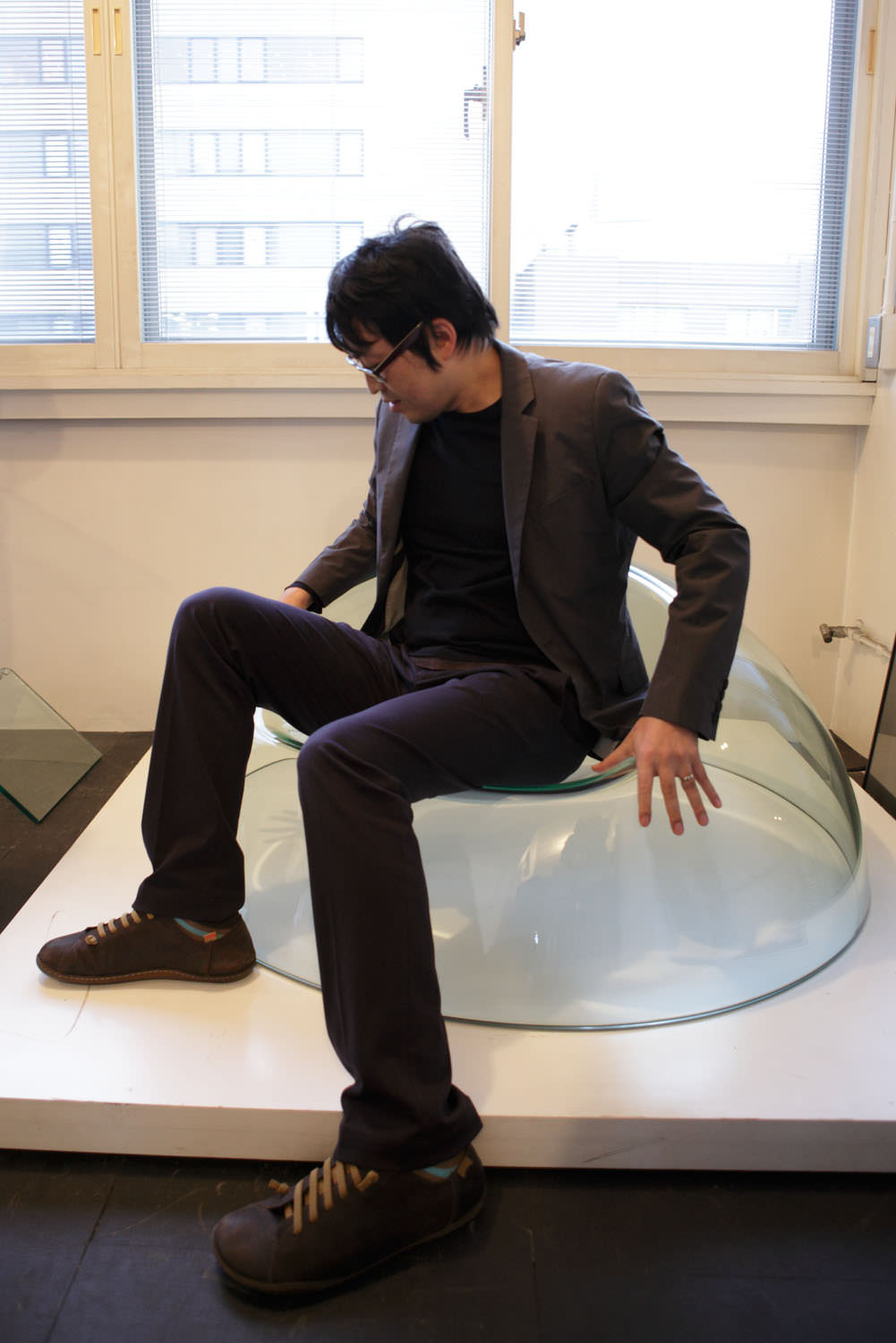 [Luminous Chair] designed by Shiro Kuramata was produced in glass in 2004.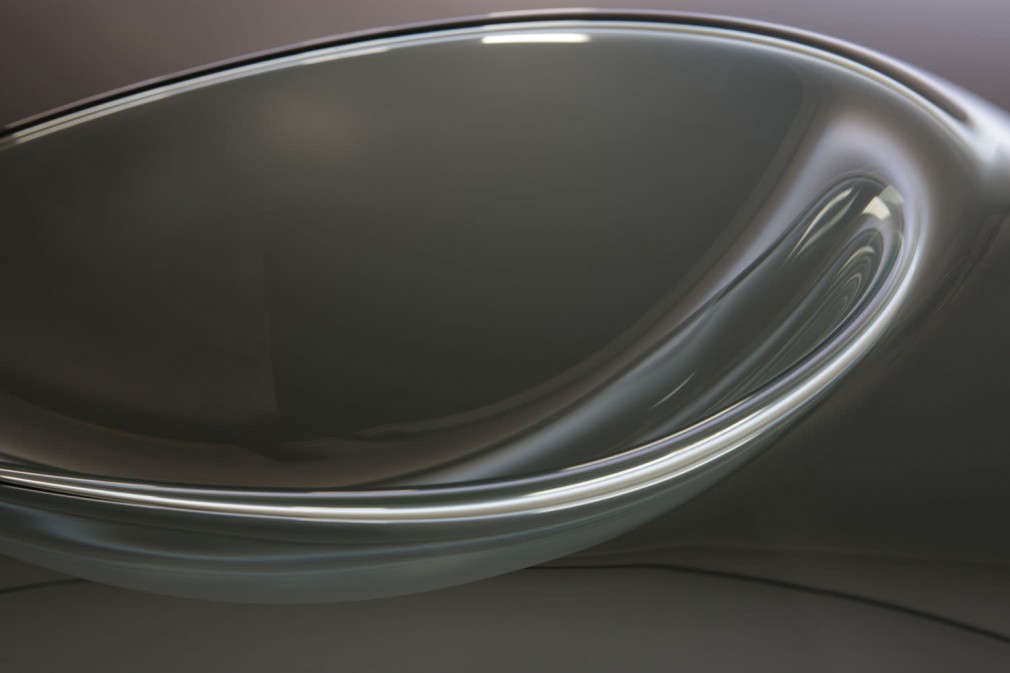 Mihoya explaining the glass to Yoo.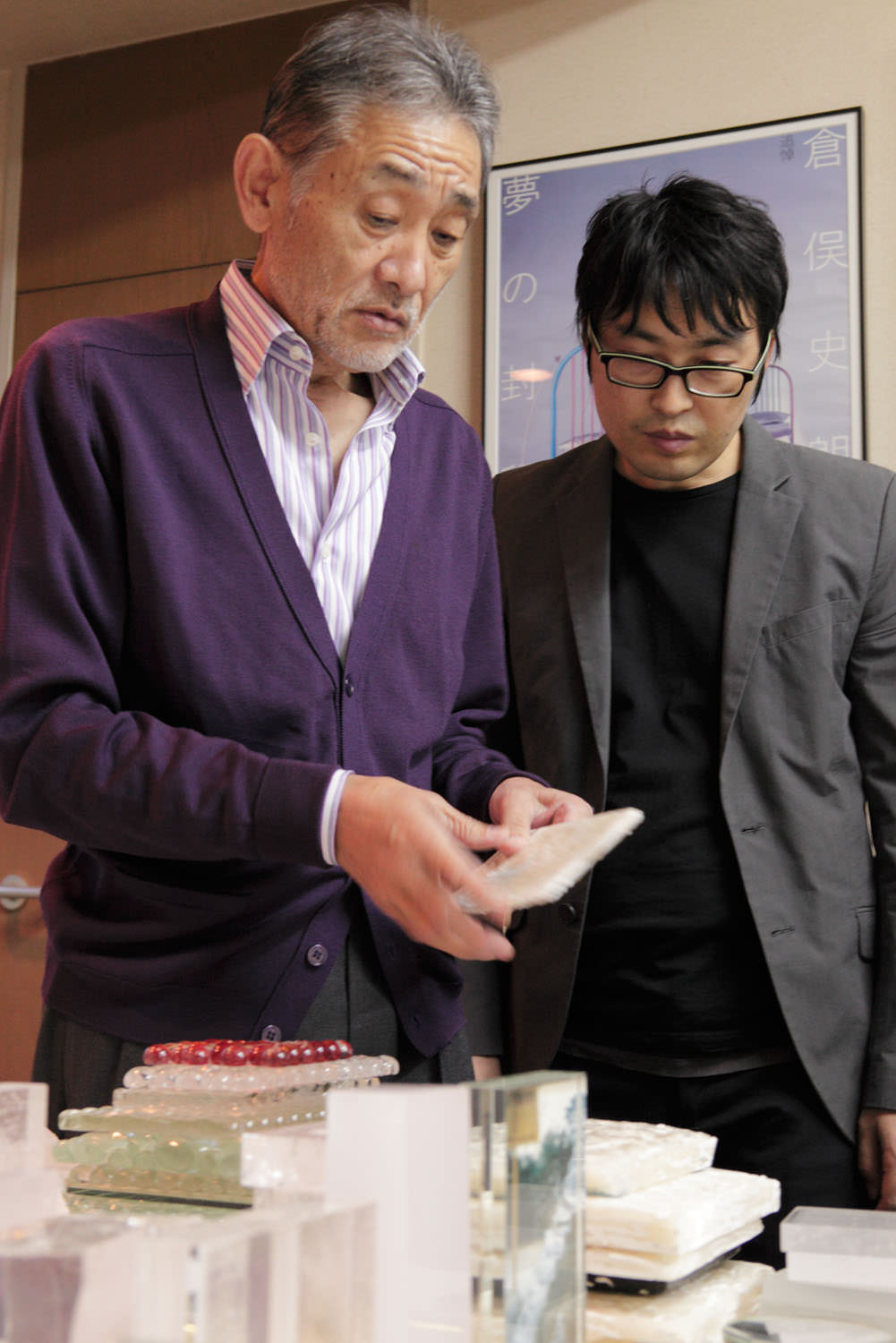 Experimenting how to make things float using magnetic forces.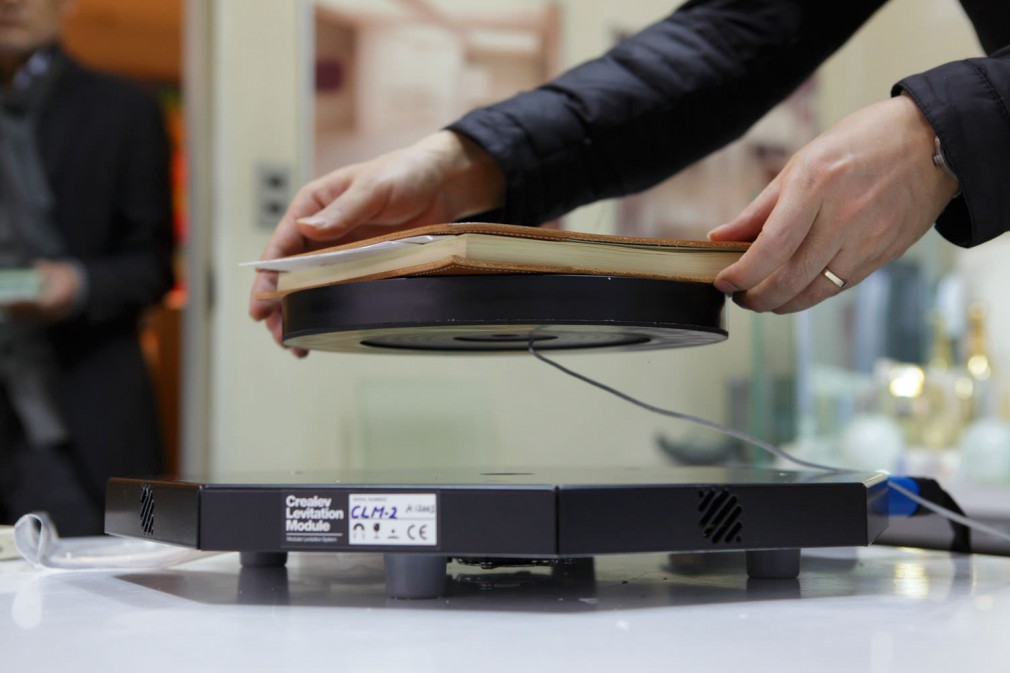 Mihoya Glass
Founded in 1909 in Nishi-Azabu, Tokyo, this business started out as a glass store that produced mainly glass lamp covers. The store made a shift when the current, third-generation owner, Tomohiko Mihoya, met Shiro Kuramata (one of Japan's most important designers). Since then, they have been striving to meet the requests of designers and artists in realizing their most innovative designs for glass products.
Yeongkyu Yoo
Born in 1971 on Cheju Island. Joined Samsung Electronics in 1997. After Samsung he worked for many global companies such as LG Electronics, Motorola, iriver, and Nike USA. He opened his own studio "CLOUDANDOCO" in Seoul in 2010. His design awards include: iF design award (Germany), three-time IDEA gold winner (US), and a silver award from D&AD (UK)
http://cloudand.co.kr/
Research & Development: Jin Kuramoto
Designer. Born in 1976 in Hyogo Prefecture.After graduating from Kanazawa College of Art, he worked as an in-house designer for a consumer electronics company. In 2008, he built his own studio, JIN KURAMOTO STUDIO designing products such as electronics, furniture, home furnishings, while he also works in product development. He as won various awards such as the iF Design Award.