JC05
Koubei-gama [ceramics] × Inga Sempé
Research & Development : Jin Kuramoto
Rhythmic & Graphical — a contemporary humorist [Hyouge-mono]
Oribe ware (Oribe-yaki) is a style of Japanese pottery with a great variety in the type of ware. Koubei-gama is a Japanese ceramic manufacturer that has a long history of preserving the tradition of Oribe ware while always embracing innovative changes. Collaboration with Inga Sempé, a leading French female designer, has added a new page to their history. She is known for creating appealing products that are slightly humorous and reflect her unique color sense. The craftsmanship of Japanese artisans who create products in simple designs utilizing years of experience and intricate skills intrigued her. In this work, her motifs in graphical and pop tastes blend well with mysterious color shades of Oribe, and are materialized into products that add colorful joy to our lives.
Koubei-gama has a history of 200 years.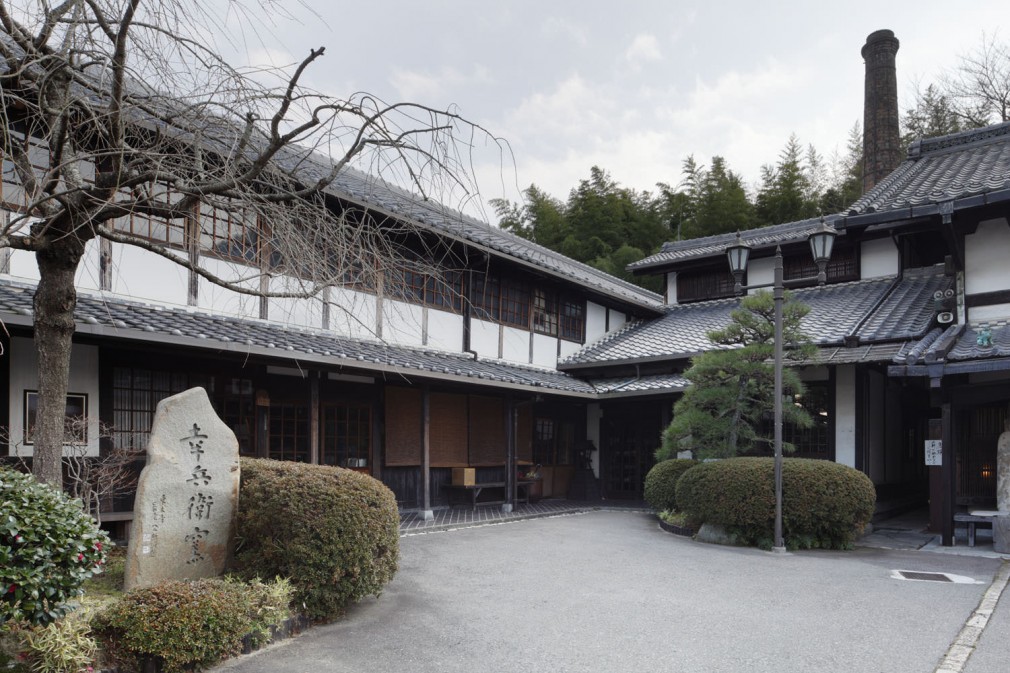 Ryotaro Kato, the son of the 7th Koubei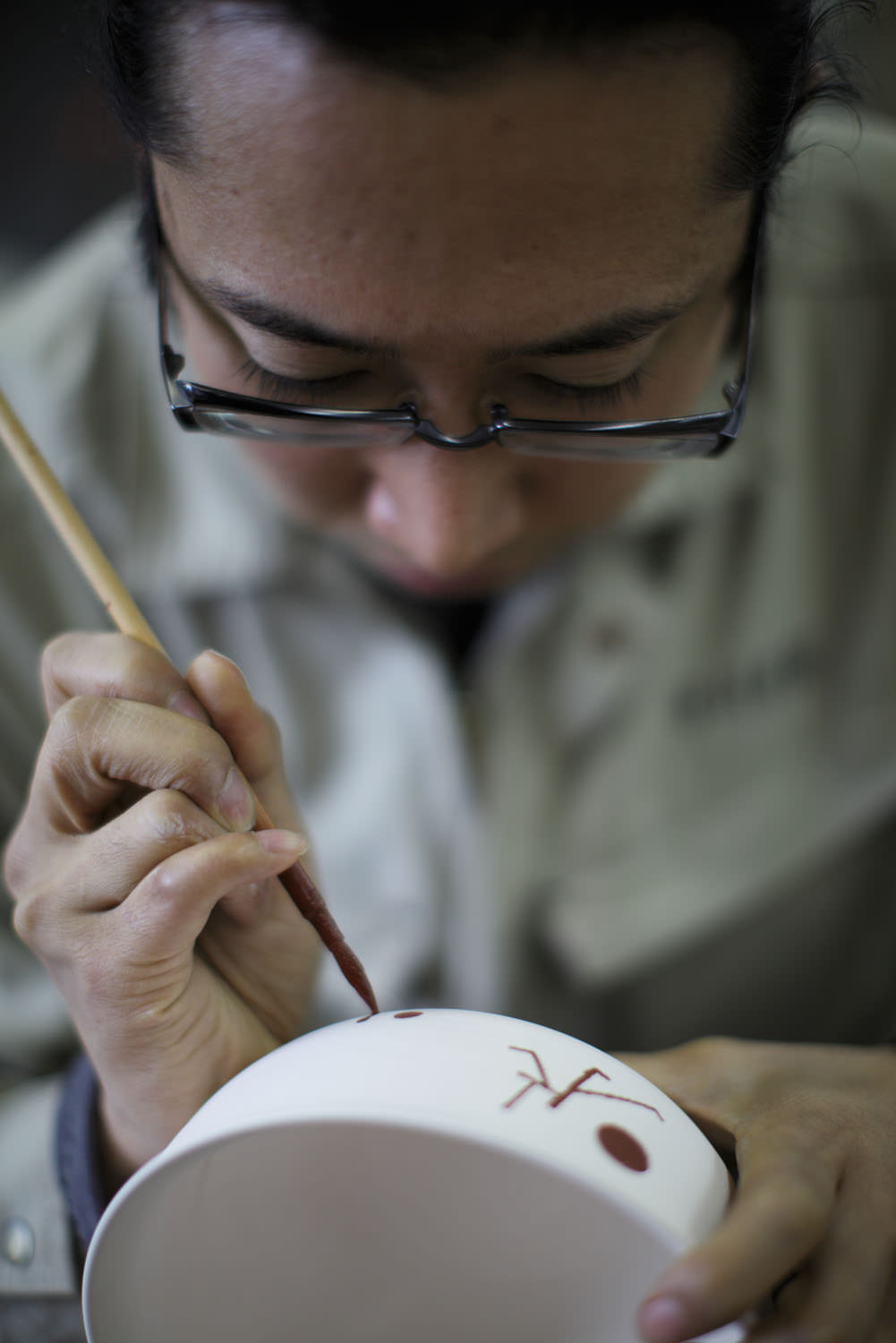 Kiki-Neri (spiral wedging) technique to even out the hardness of the clay.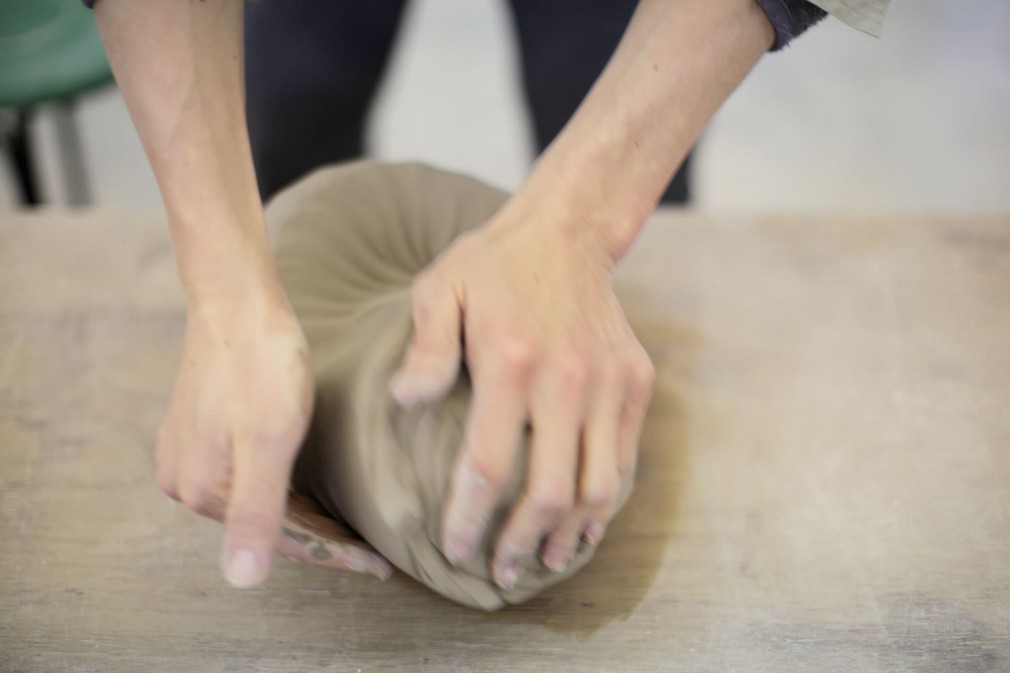 The broad varieties of techniques is the characteristic of Koubei-gama.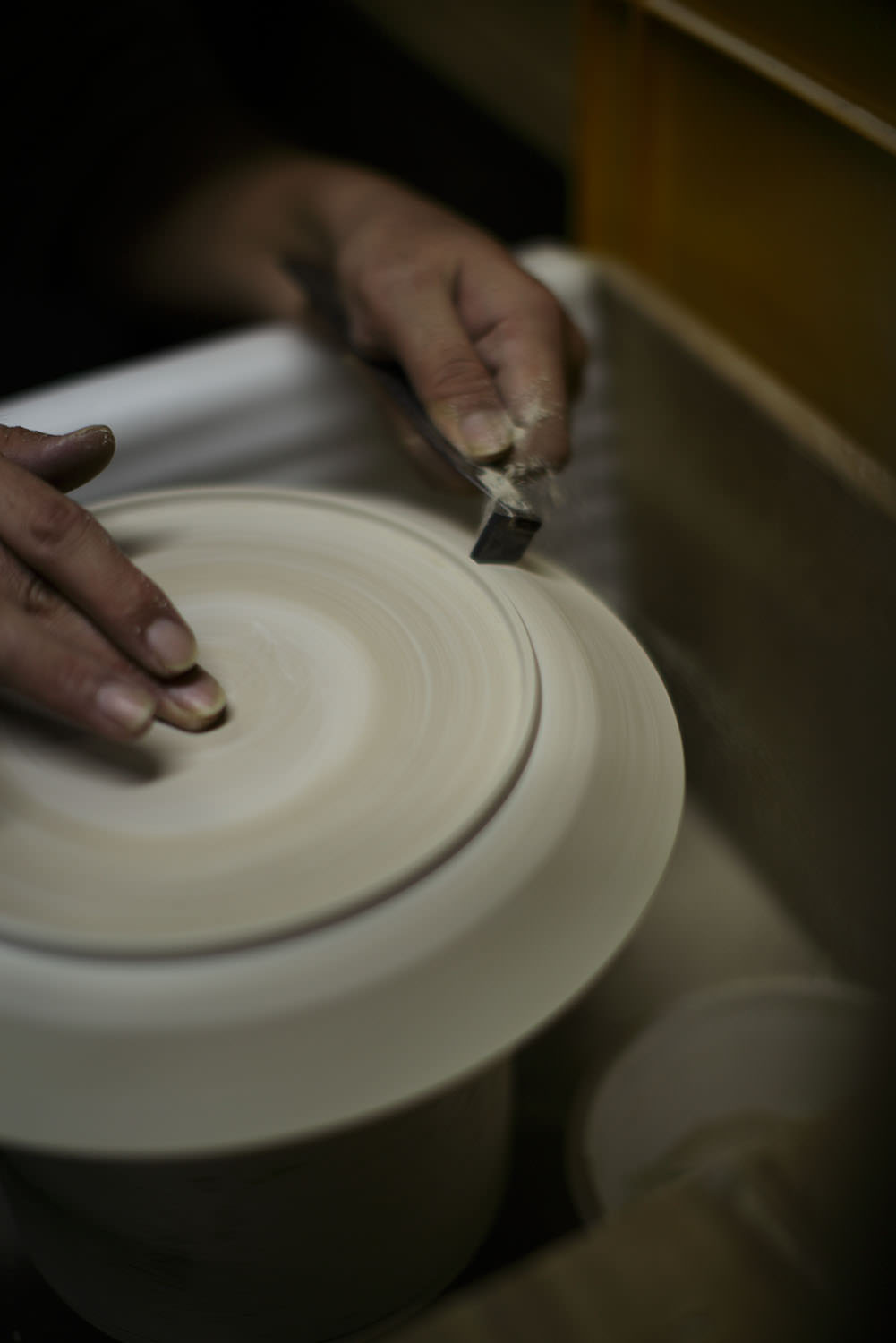 Underglaze painting by an experienced craftsman.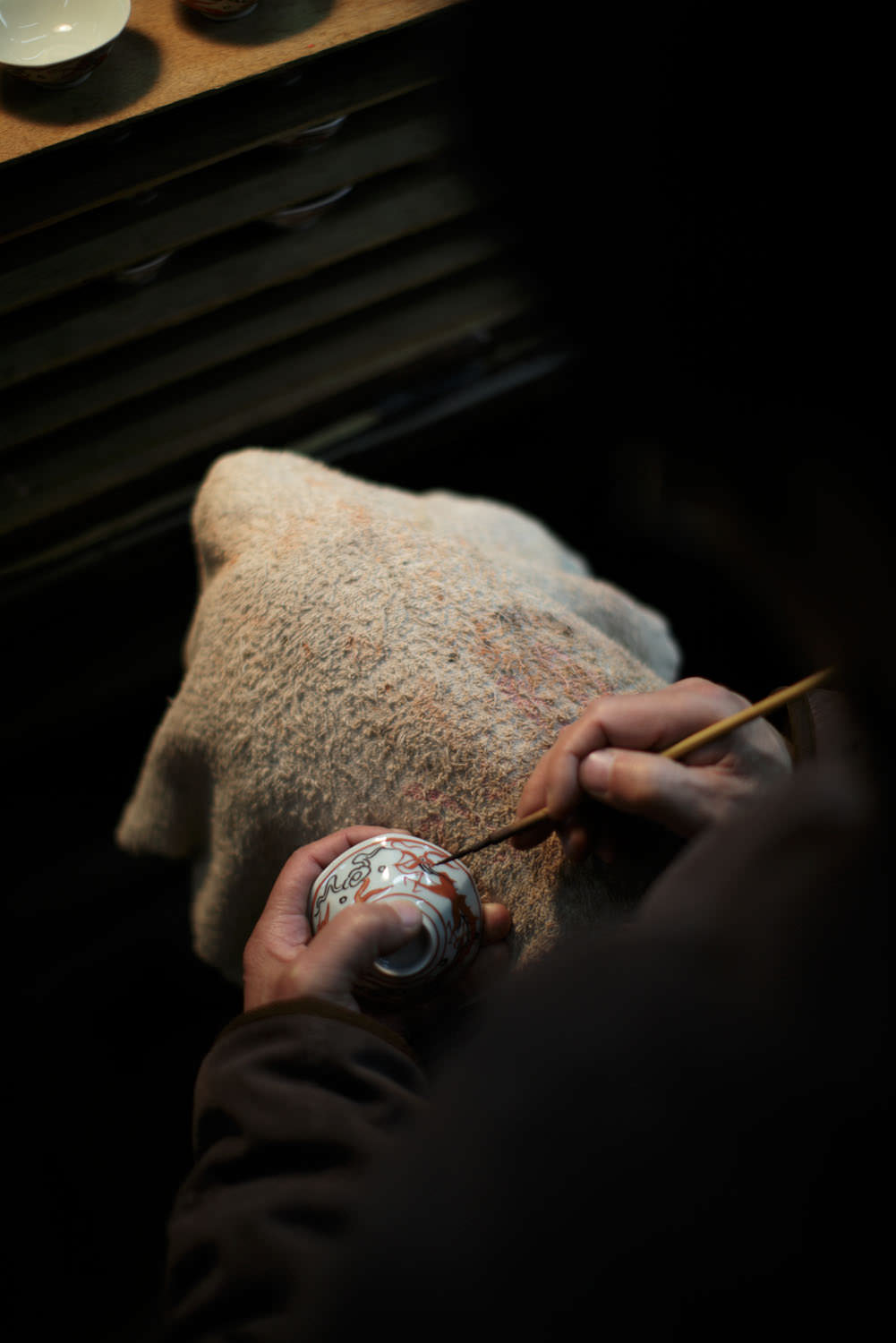 Anagama kiln built in 1972 is a reproduction of a firing style from the Momoyama Period.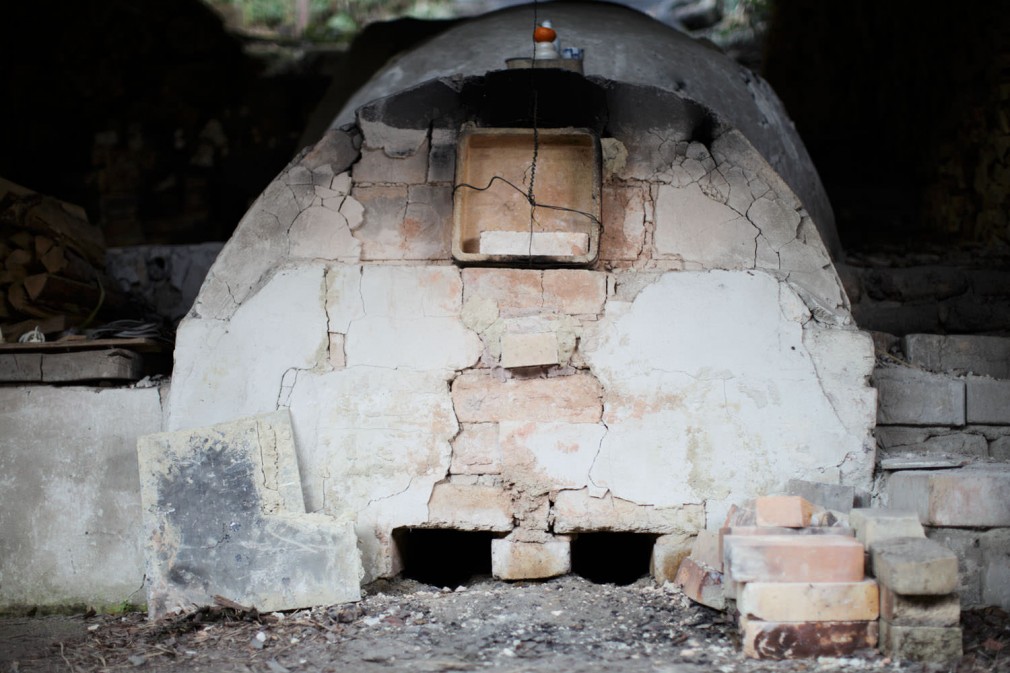 A painted bowl in production. Each line is carefully finished.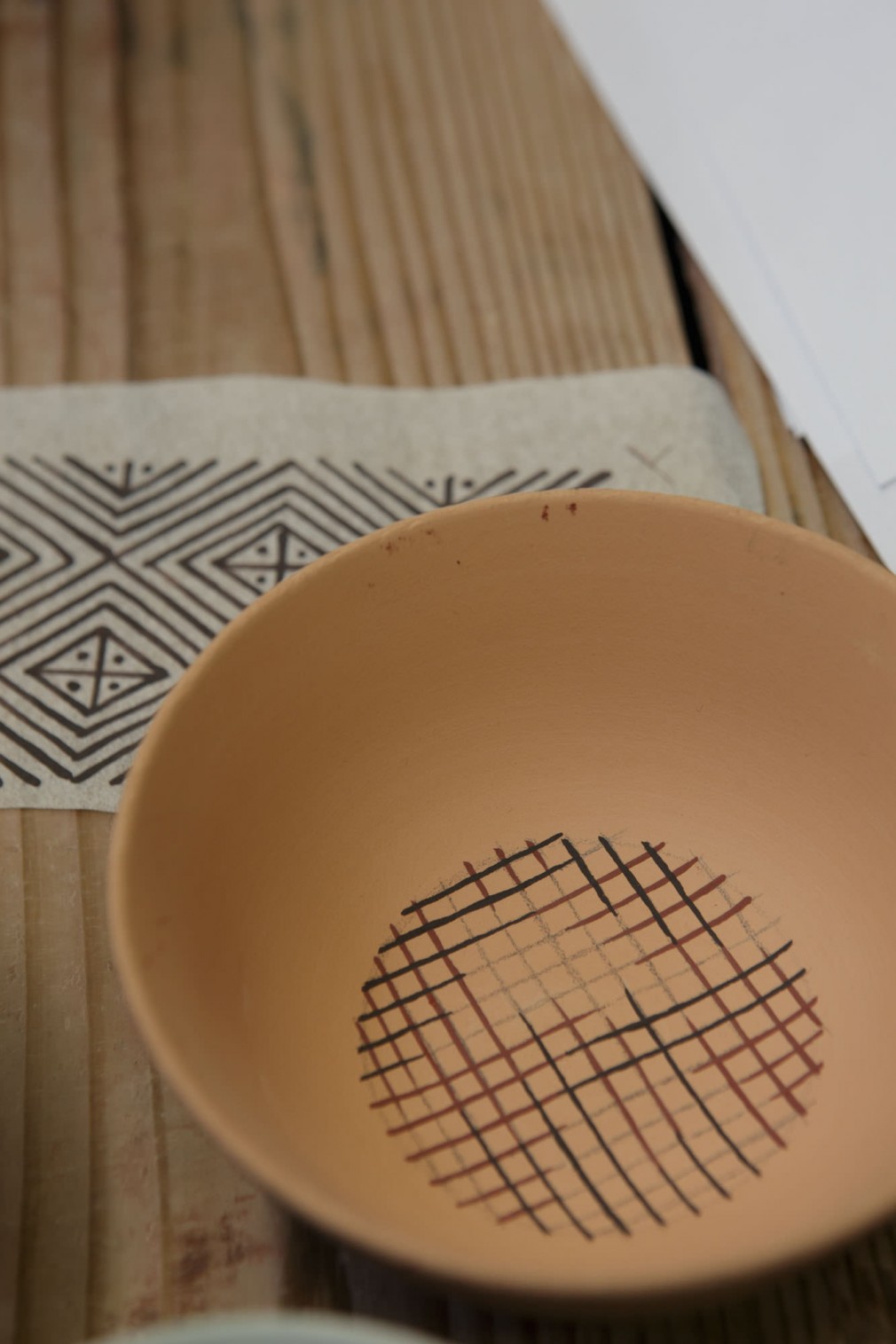 Koubei-gama
Koubei-gama
Founded in 1804 by the first Kobei Kato. Became a certified manufacturer supplying painted dishes to Edo castle. The sixth Koubei Kato spent many years discovering the skills used for making ancient Persian ceramics and some of the ancient treasures in the Shosoin (Japan's imperial treasure house). He was designated a living national treasure in 1995 for his achievements and for his long years of dedication to work. Currently, the seventh Koubei Kato and his son Ryotaro Kato run Koubei-gama. They work with more than 20 skilled artisans and are committed to producing high-quality Japanese pottery with graceful designs. Rated two stars by the Michelin Green Guide Japan.
Inga Sempé
Born in Paris and graduated from ENSCI Les Ateliers, Paris, in 1993. She opened her own studio in 2000. She designs a variety of unique and cute design furniture that leaves a strong visual impact on viewers. She also designs a wide range of art objects and textiles.
Research & Development: Jin Kuramoto
Designer. Born in 1976 in Hyogo Prefecture.After graduating from Kanazawa College of Art, he worked as an in-house designer for a consumer electronics company. In 2008, he built his own studio, JIN KURAMOTO STUDIO designing products such as electronics, furniture, home furnishings, while he also works in product development. He as won various awards such as the iF Design Award.