JC06
Toray Carbon Magic [carbon fiber compound material] × Nacho Carbonell
Research & Development : Tomoya Tabuchi
Creativity breathes a new life into material
Toray Carbon Magic has technology that has been refined through years of experience in racing car development, where the goal is to achieve the highest speed possible. Nacho Carbonell, a designer who transforms cutting-edge technology into an art form, has been creating emotionally appealing hand-made art objects from his studio in the Netherlands. The novel collaboration between technology and art created a breathtaking idea: producing a device that emits a sound using the resilient properties of carbon fiber. The avant-garde artistry of Carbonell and the excellent performance of Toray Carbon Magic synchronize well to create a product that redefines one's ideas of design.
Maibara Factory in Shiga Prefecture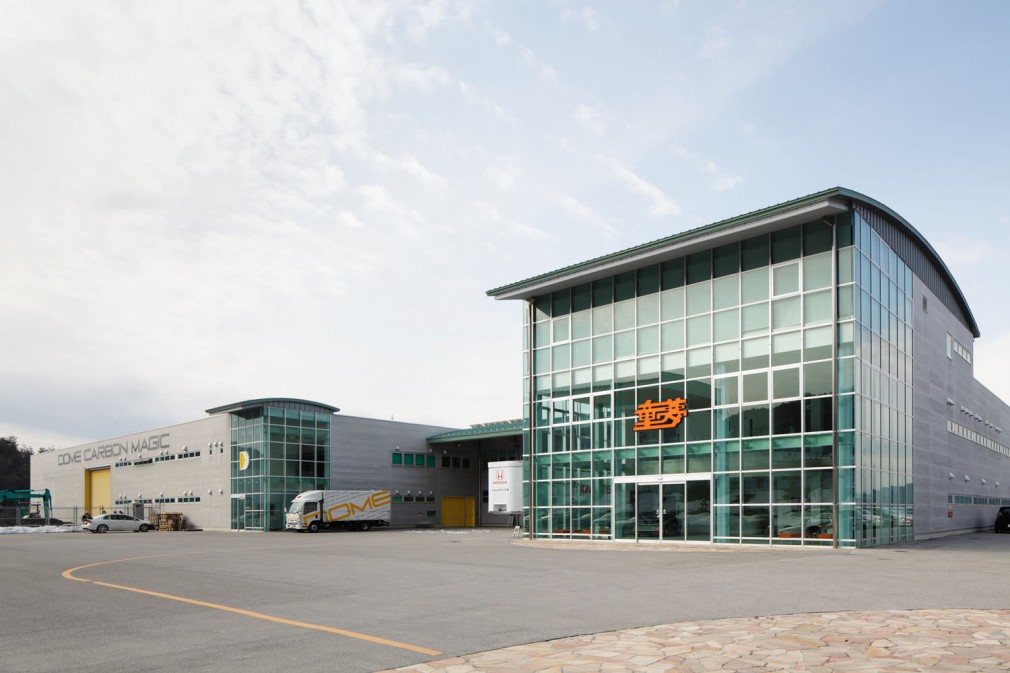 Hearing the explanation at the factory.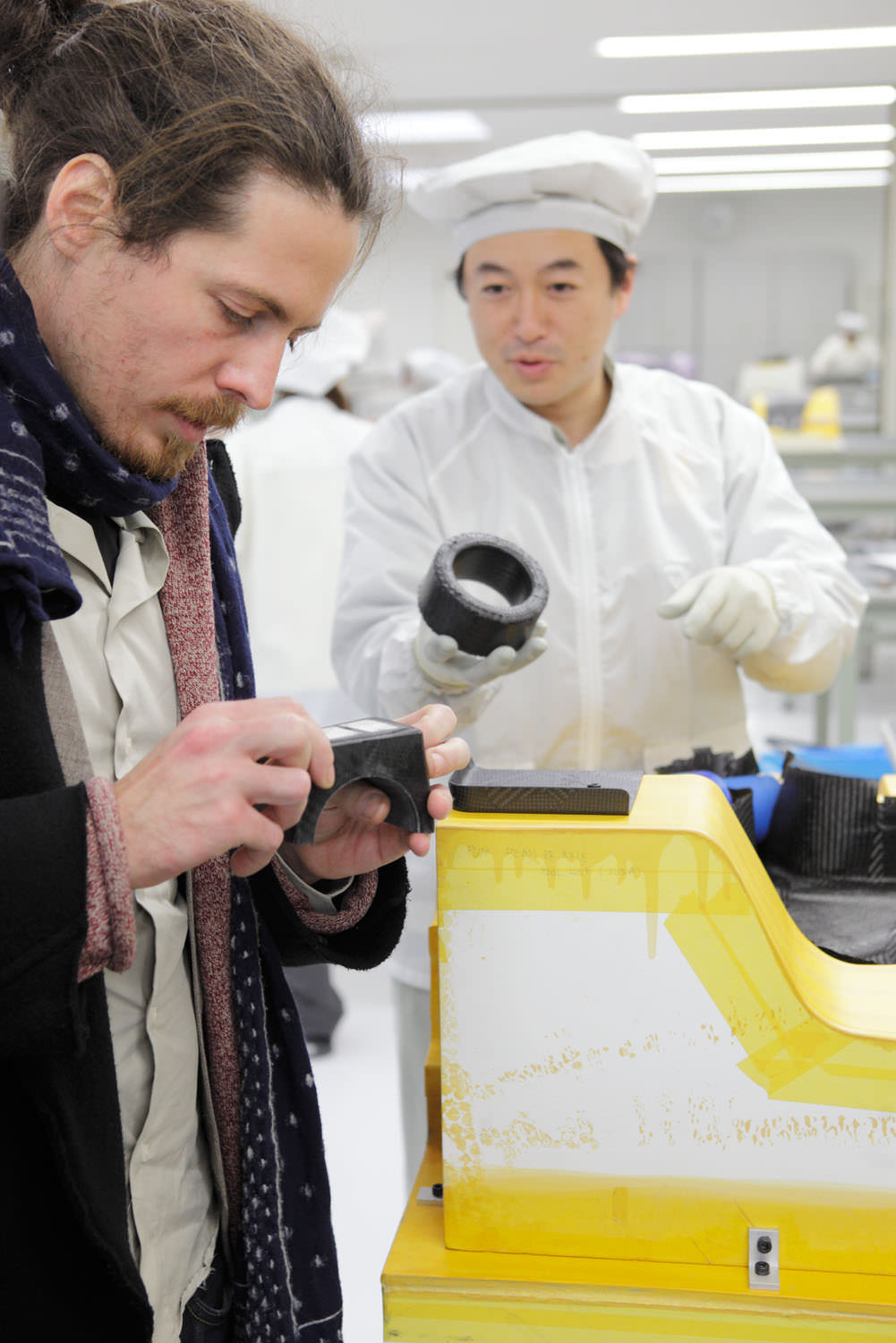 Pressure vessel used to reinforce the carbon fibre.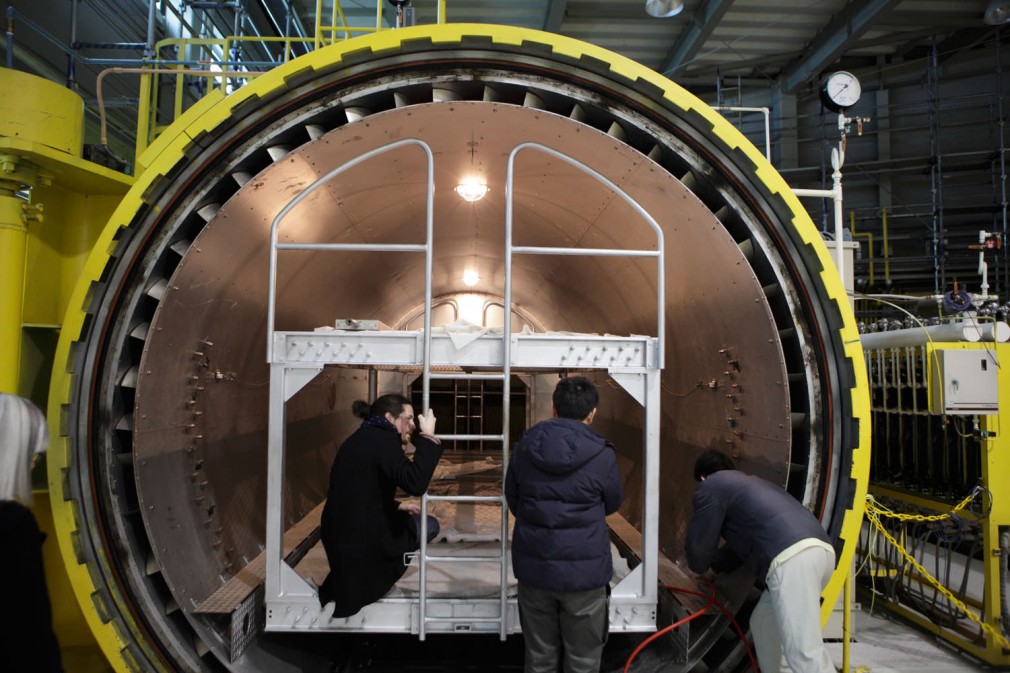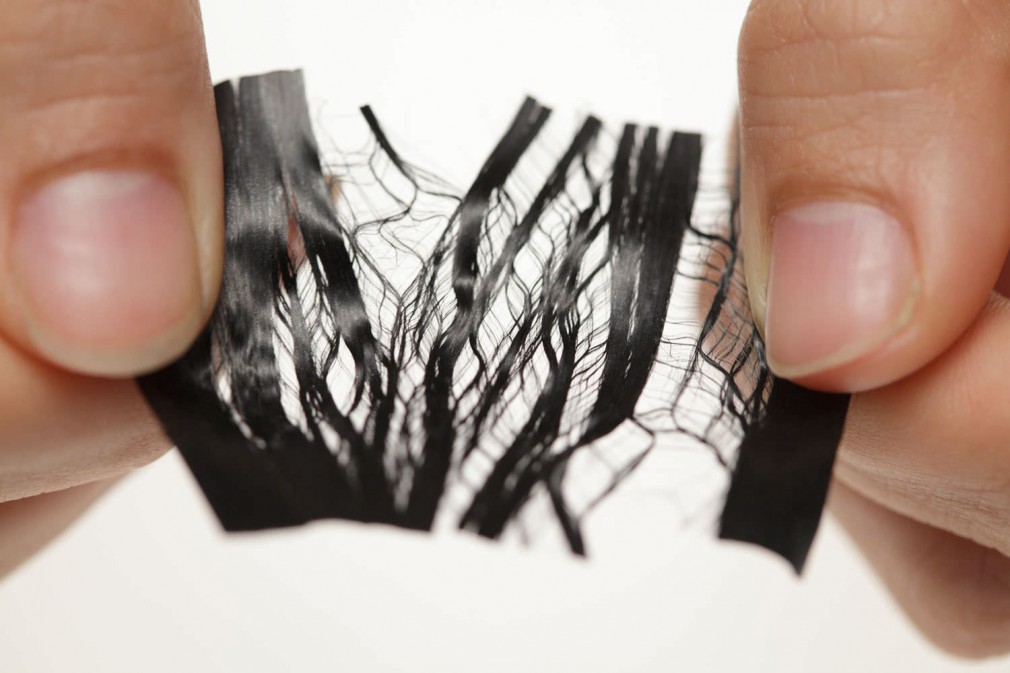 Manual shaping and visualization.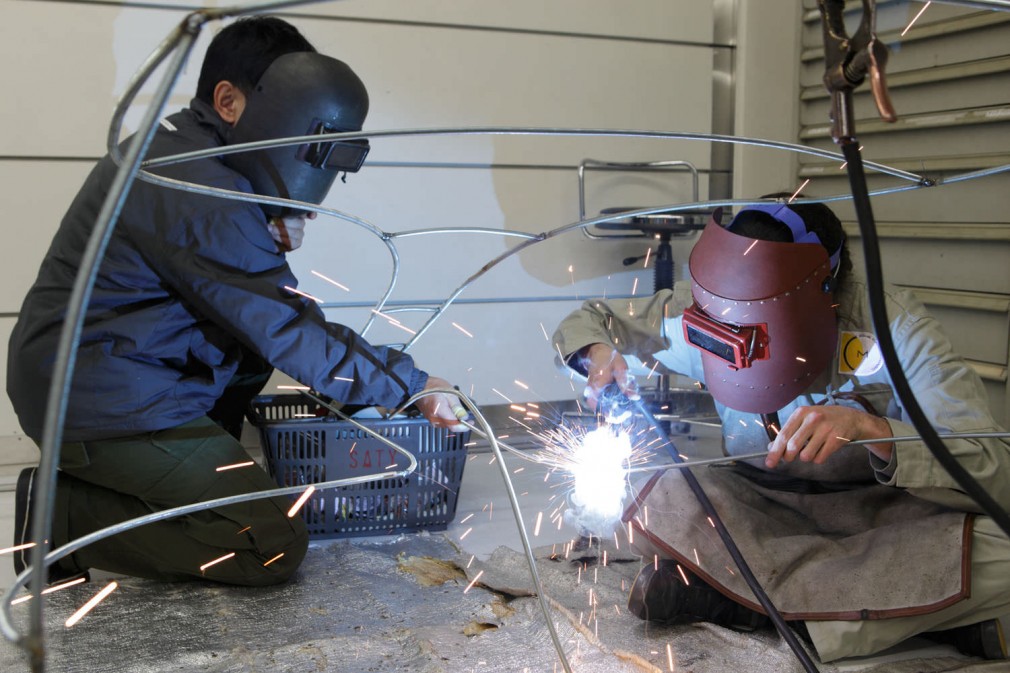 Multi-layering the carbon fibre.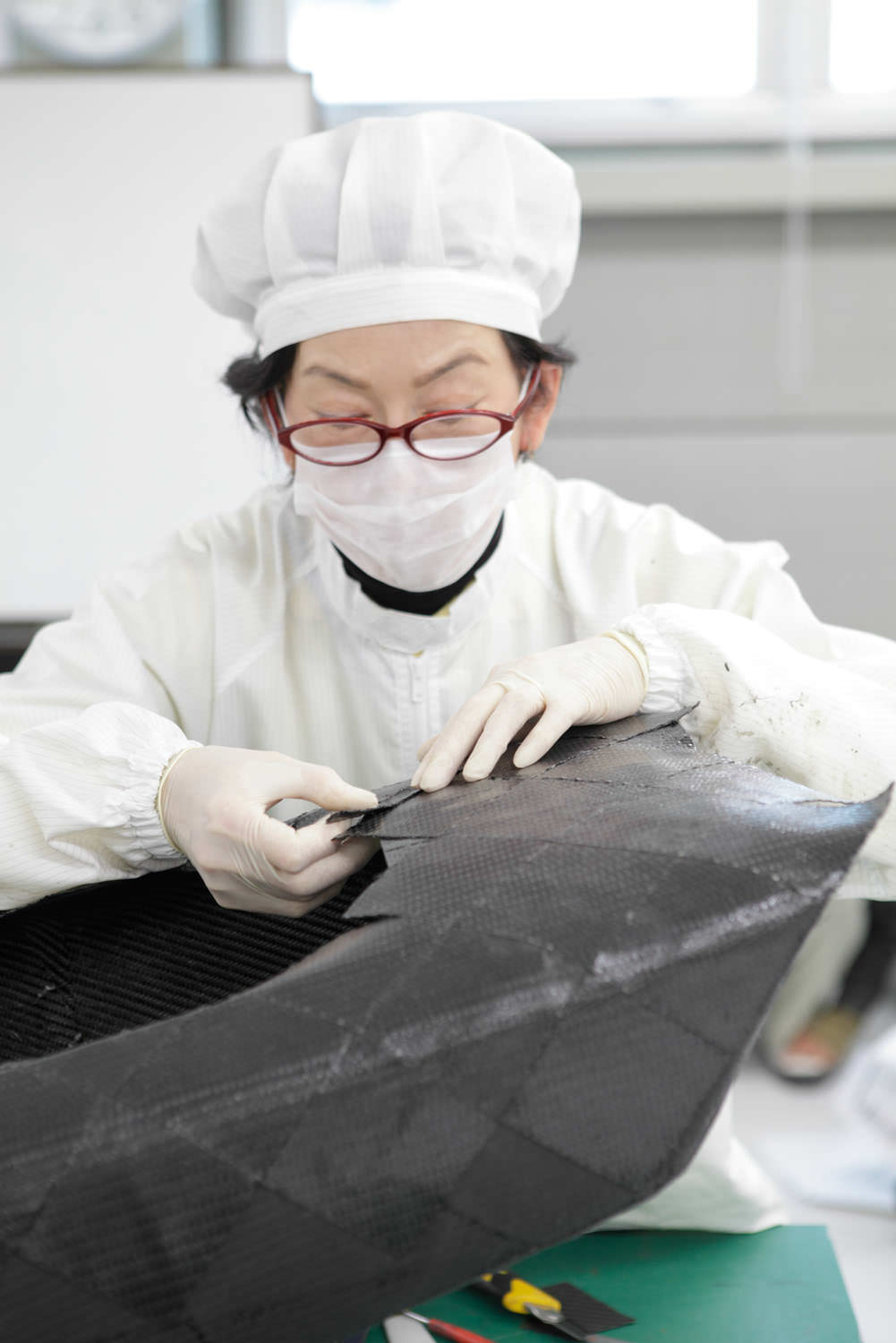 Toray Carbon Magic
Toray Carbon Magic takes pride in its design technologies for reducing weight, which have been accumulated through years of experience in racing car development, and in the technology of forming and processing fiber-reinforced plastic materials. Utilizing these technologies and through the development of prototypes (including design and analysis) and product manufacturing, the company has achieved a dramatic improvement in the performance and function of a wide range of parts and structures.
Nacho Carbonell
Born in 1980 in Spain. After completing university in Spain, Nacho Carbonell graduated from the Design Academy Eindhoven in the Netherlands in 2007 (with Cum Laude). His works reflect his dedication in valuing the unique characteristics of each material and expanding them into artworks that tell a story. He is currently based in Eindhoven, where he works with his team in his church studio.
Research & Development: Tomoya Tabuchi
Born in Tochigi in 1974. After graduating from Kuwasawa Design Institute, he worked as an in-house designer for a furniture company. In 2010, he founded [office for creation] and began working as a freelance designer. Specializing in furniture design, he is also works as a graphic designer and art director.