JC07
Fujisato Woodcraft [Metal Works & Cabinet] × Ron Gilad
Research & Development : Tomoya Tabuchi
Bringing out fine craftsmanship from a new perspective
'Iwayado area' where Fujisato Woodcraft located was known for its Zelkova tree, Lacquer and Iron. These local products helped the area's development for the 'chest' production which was essential in the Japanese life style. The history runs from the period of Hiraizumi Fujiwara Ⅲ (11th – 12nd century). This project features the dynamic and delicate 'Metal parts' which appeals a high-leveled beauty of 'Iwayado Chest'. It aims to create a new tradition of 'Iwayado Chest' with a fresh point of view and a new creative method, because the outstanding characters of the chest need to be linked closely with people in the future. Ron Gilad designs the 'Metal parts of Iwayado Chest' which contains the technique of forged and engraved iron, the practicality and the decoration. Besides the metal parts, he designs the whole chest which has more possibility.
80 types of chisels are used to shape the metalware.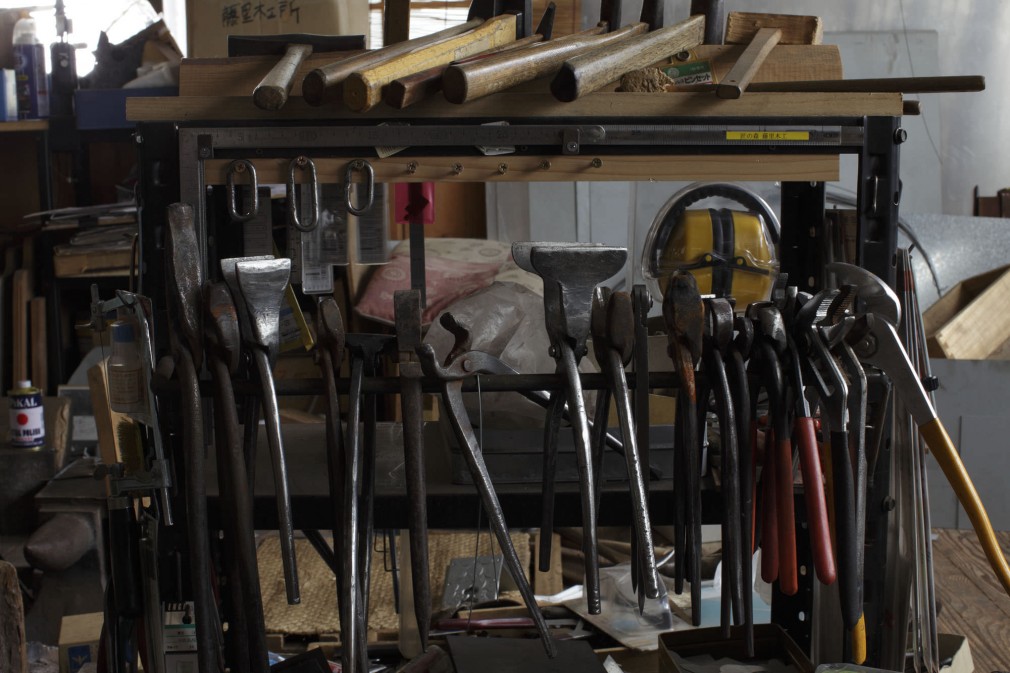 The metalware give the cabinets a noble presence.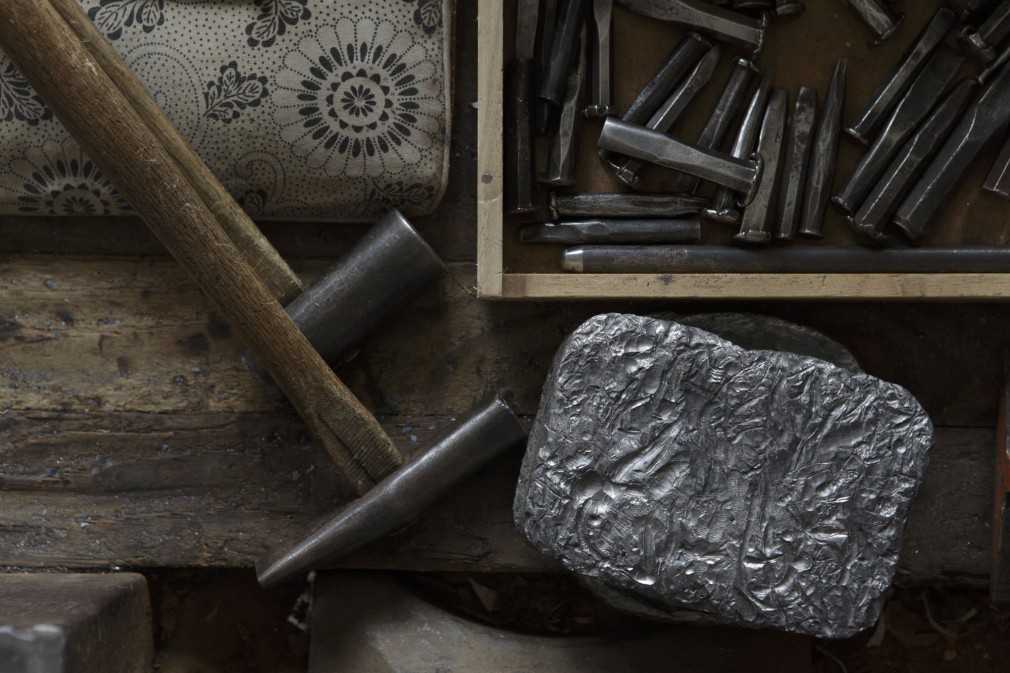 Extensive research into the techniques and esthetics of the traditional craft that dates back to the 12th century.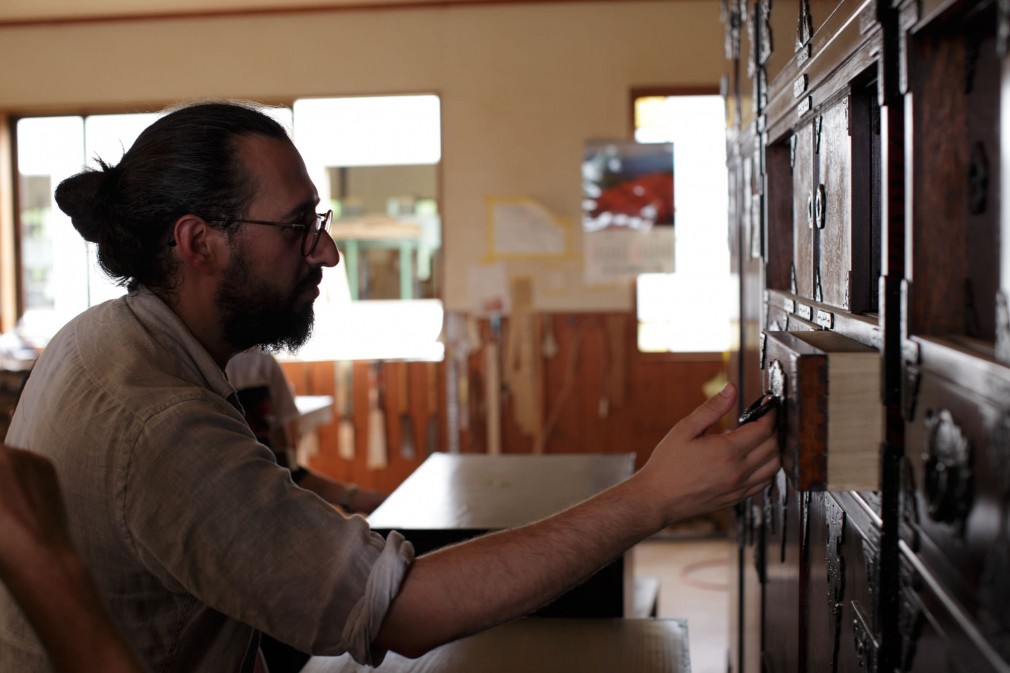 Question after question on the highly skilled techniques called, 'saiku'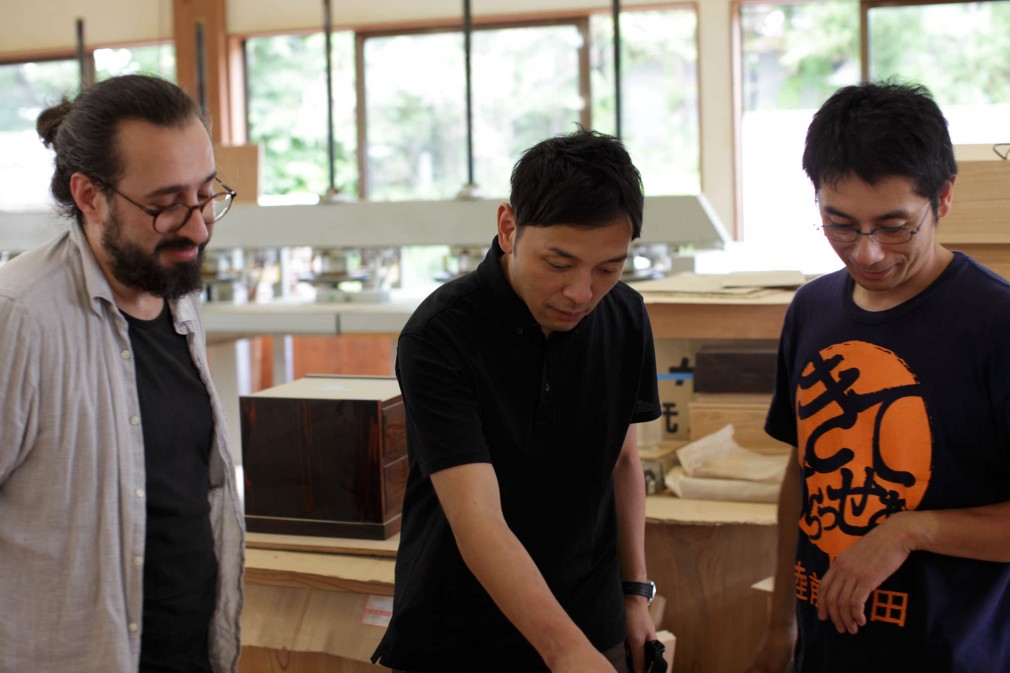 The delicate designs in relief style is generally characteristic of the metalware.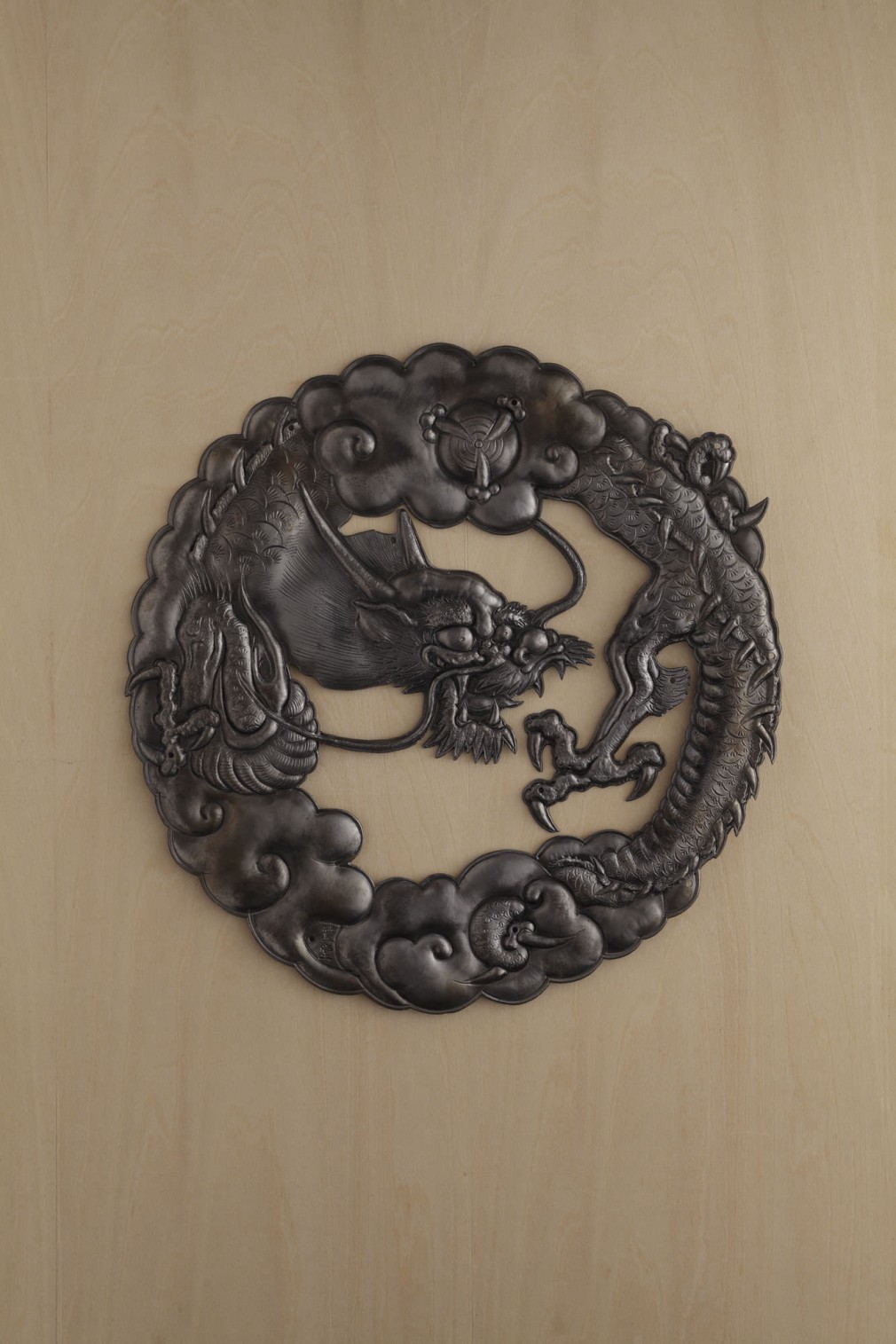 Teuchi (hand striking) method used to shape an iron bar into a complicated form with a gentle twist.
The metalware is so smooth that it is hard to believe that it was made by striking out the shape.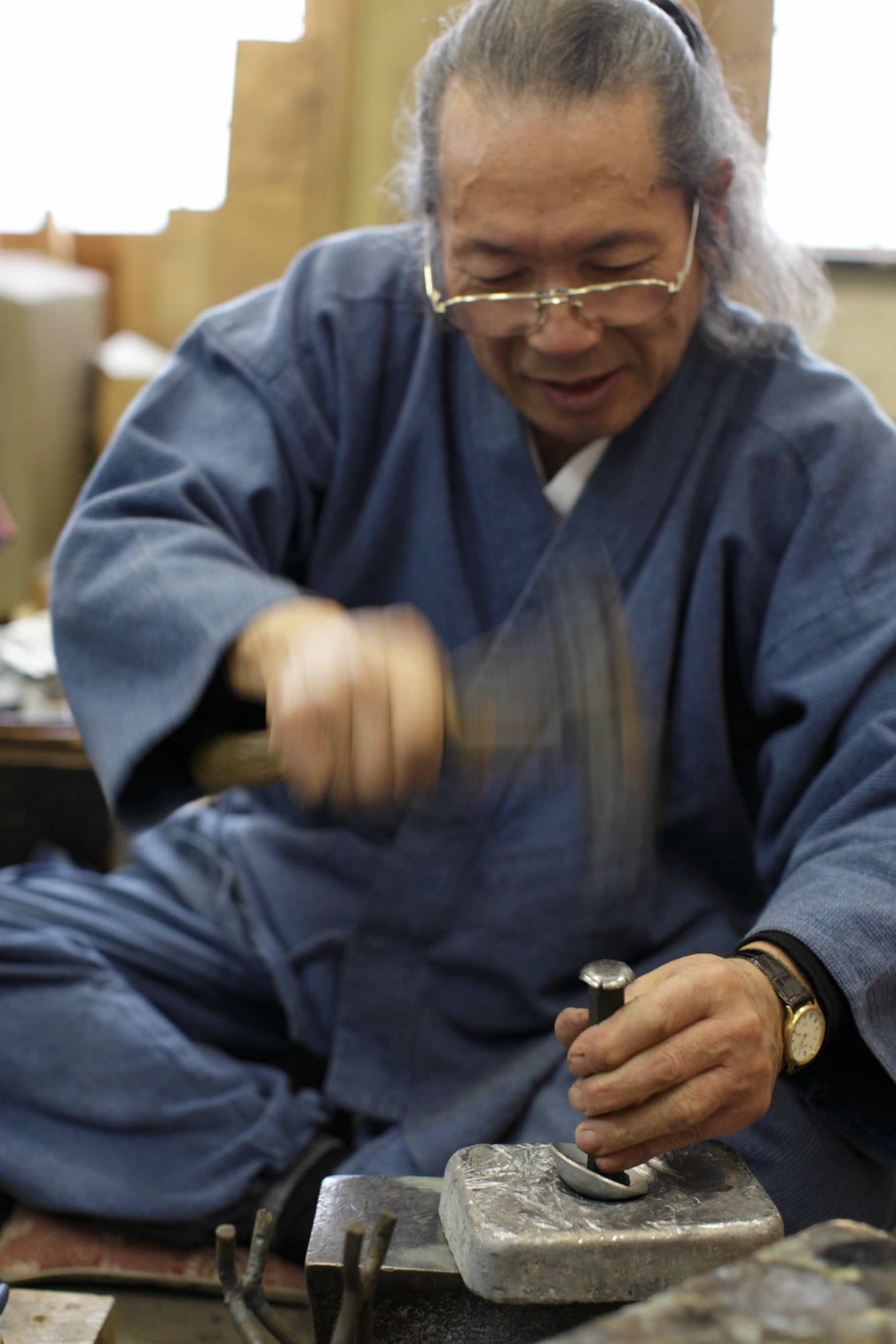 Fujisato Woodcraft
Koichi Oikawa established in 1961. The manufacturing process of 'Iwayado chest' strictly keeps a continuous operation from woodwork, lacquer to engraving in the company. It leads to creating high quality and valuable 'Iwayado chest' products and now they are widely known in the world.
Ron Gilad
In 1972, born in Tel Aviv, Israel. After working in NY, he went back to Tel Aviv in 2012 and started working there. His stimulating designs, often geometrical, are abstract yet practical, deriving from his unique sense of balance and volume. He devotes himself to producing designs that fits every aspect of our lifestyle.
Research & Development: Tomoya Tabuchi
Born in Tochigi in 1974. After graduating from Kuwasawa Design Institute, he worked as an in-house designer for a furniture company. In 2010, he founded [office for creation] and began working as a freelance designer. Specializing in furniture design, he is also works as a graphic designer and art director.