JC08
Shibafune Koide [Confectionery] × Pauline Deltour
Research & Development : Wataru Kumano
Updating tradition: making sweets the "Kanazawa Way"
'Shibafune Koide' is located in Kanazawa, Ishikawa prefecture, the city that succeeded to regenerate the city plan featuring art and culture. In 2009, Kanagawa city was selected UNESCO Creative City. Samurai culture is one of the fundamental elements that affected the  food culture in Kanazawa and its high quality and highly original food culture continues to this day. This is a very rare case in this globalized world. The traditional sweets in Kanazawa is not only for a formal scene but it can also be enjoyed in daily life. The sweet creation is based on a back story, color balance, shape, and seasonality. The beauty and great taste has always fascinated people over thousands of years. This project aims to let people know the world of Japanese sweets that is developed in the emotional and poetic sphere. It is a complete and enjoyable process beginning from the eyes to physical action, using hands to hold it, to smell it and taste it. Through this process, we show a new design point of view.
Tasting Shibafune Koide sweets.
Checking the direction of the plans.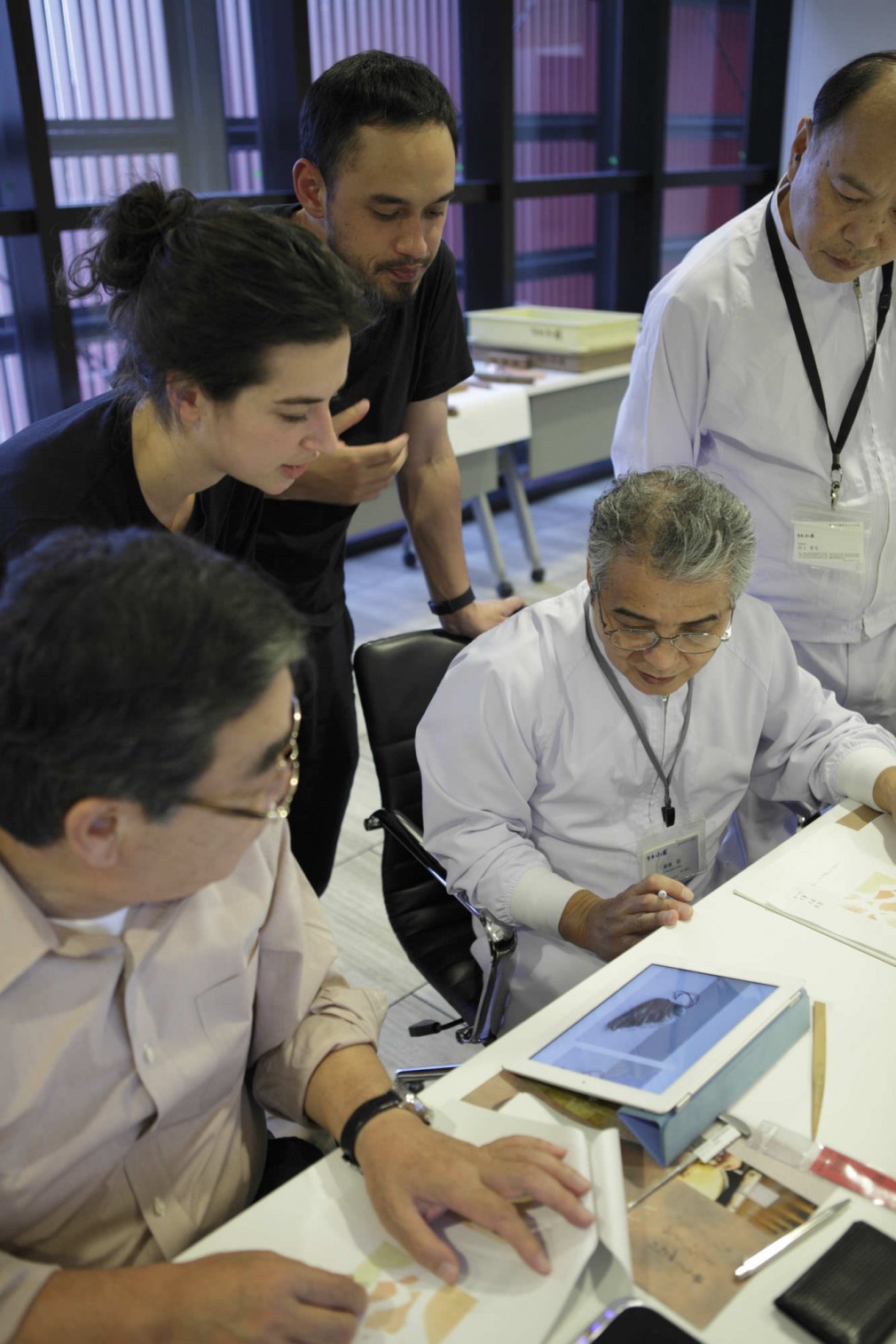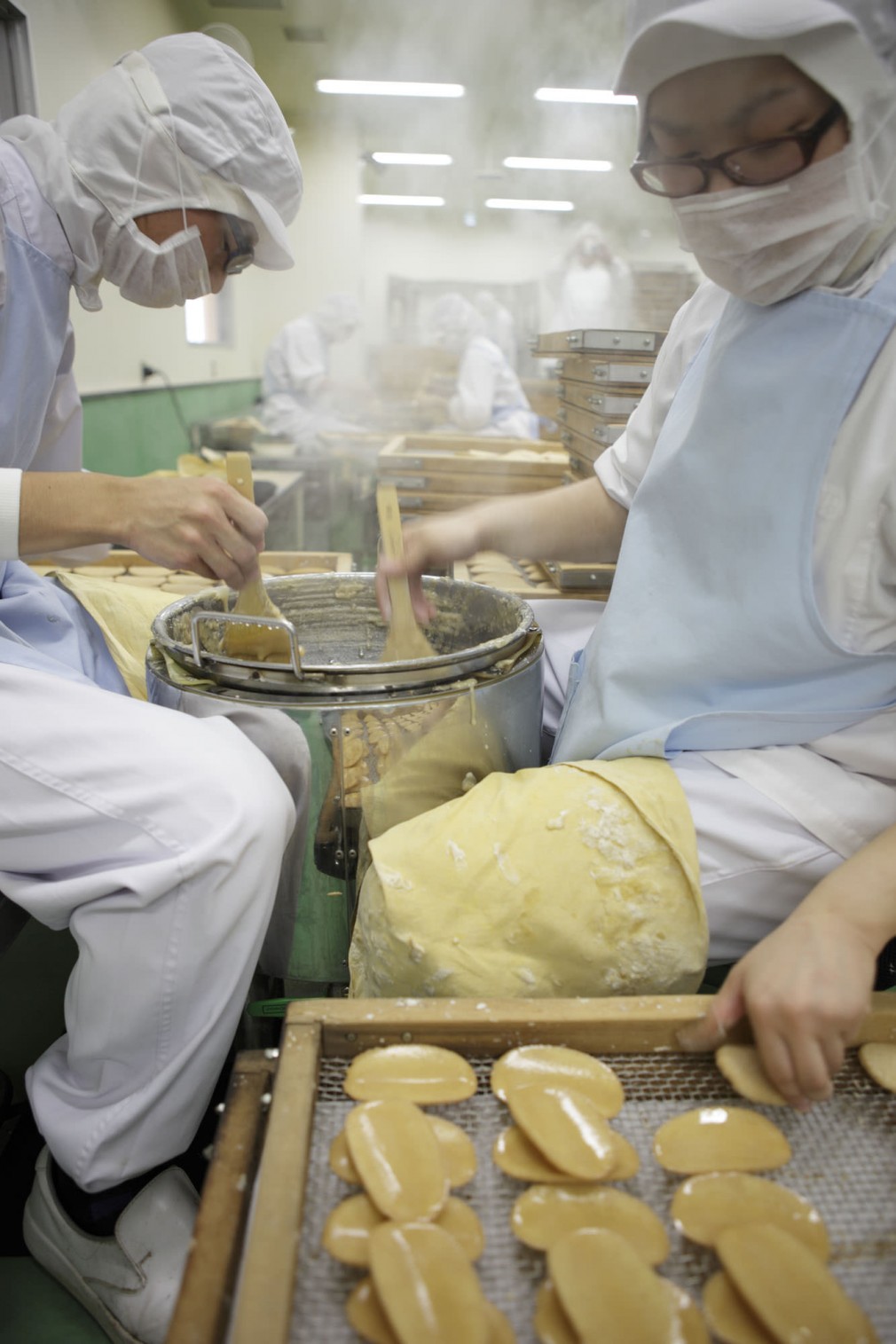 Metalware used to brand designs into the sweets.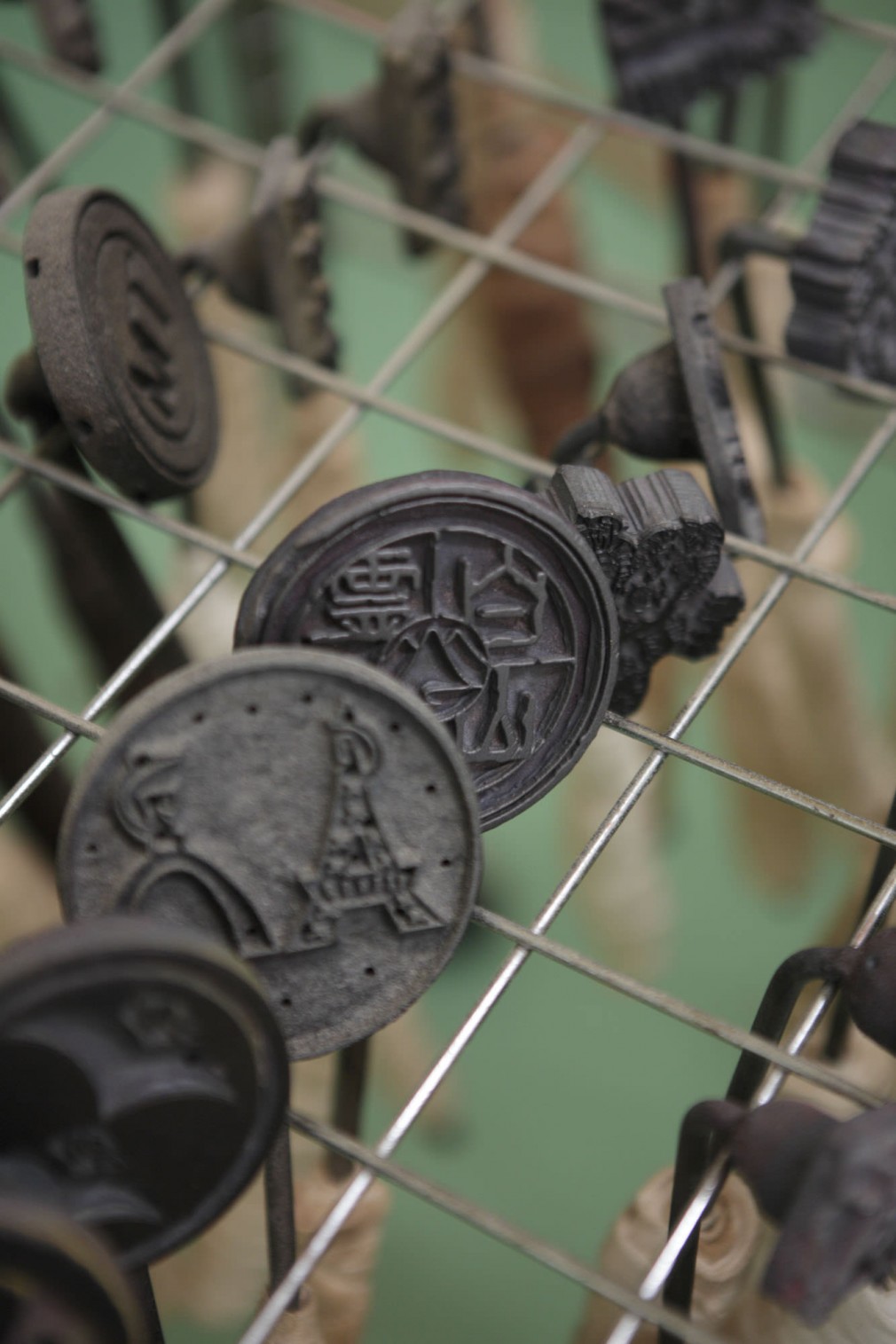 Manufacturing "Sansaku sembei" crackers.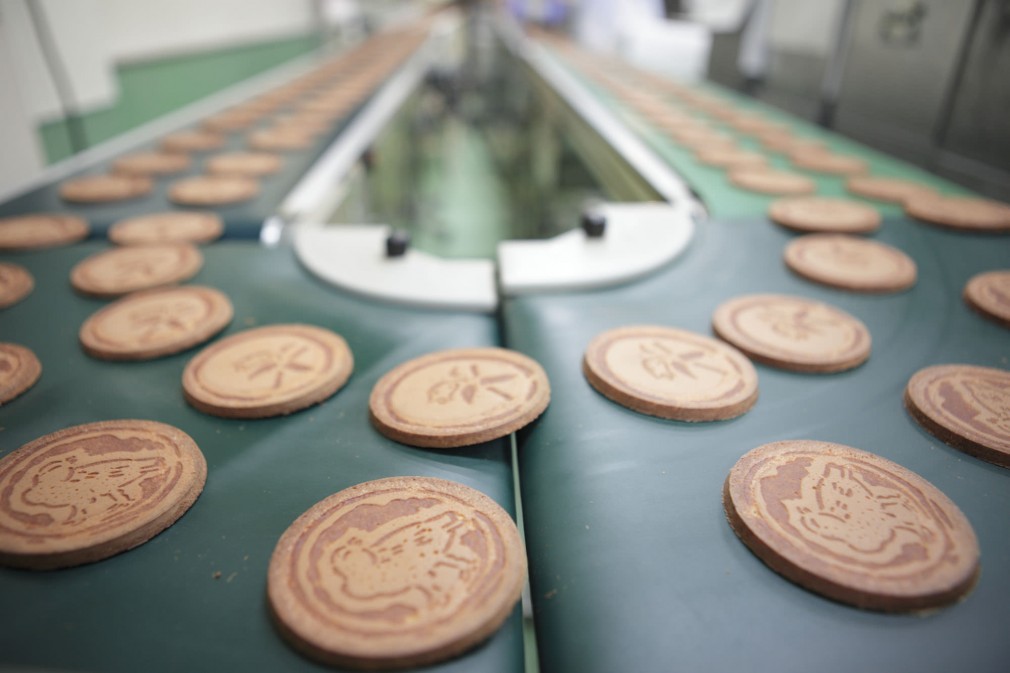 "Rakugan" moulds.
(A "Rakugan" is a dry confection made of starch and sugar, mixed and pressed into a pattern.)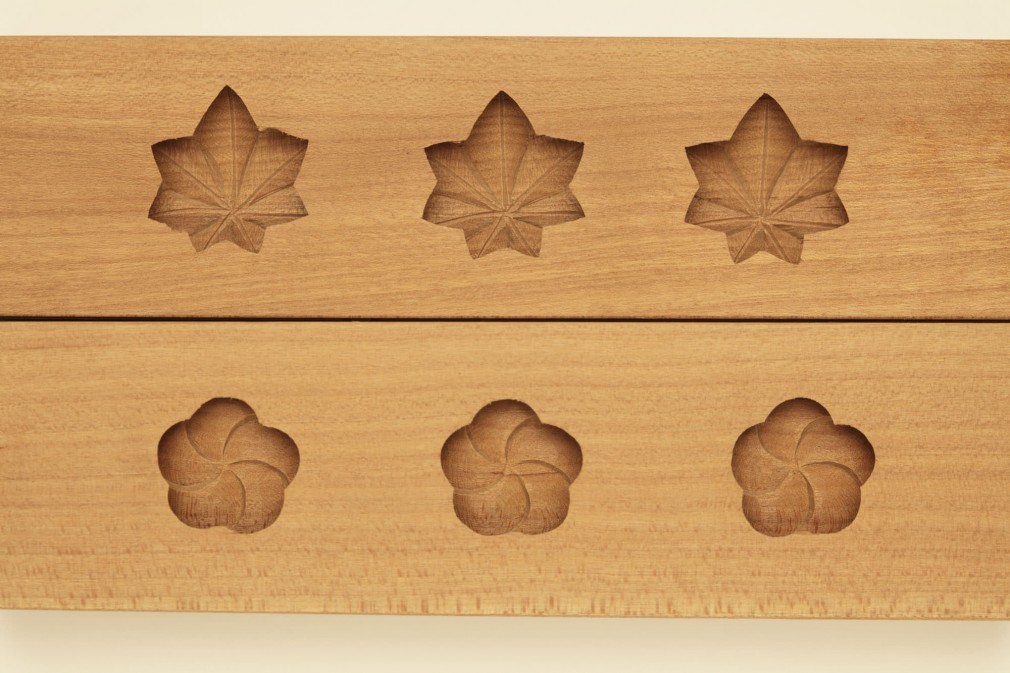 The "layers" are created by die cutting.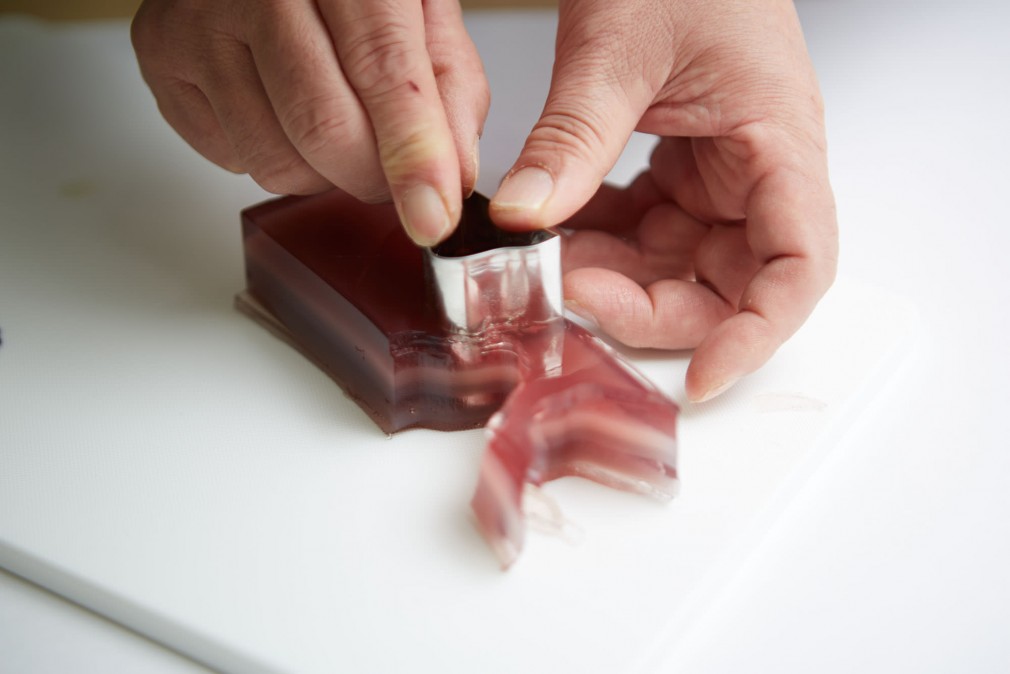 Shibafune Koide
Established in 1917. Since the Edo period, Shibafune Koide has continued to make the rice cracker called 'Shibafune', a popular treat in Kanazawa city. After World War 2,'Shibafune' was renewed for the new generation. Through adopting a method that demanded more time and care, the new "Shibafune" gained a lighter taste and a lustrous appearance. Shibafune Koide continues make a wide range of sweets, from season oriented traditional sweets to daily based sweets.
Pauline Deltour
After studying Applied art in École Nationale Supérieure des Beaux-Arts (ENSAAMA), she studied Industrial design in École Nationale Supérieure des Arts Décoratifs (ENSAD). From 2006 to 2009, she worked as a designer and project leader at Konstantin Grcic Industrial Design in Munich. In winter 2009, she established her own studio. Now she designs for a wide range of field such as, product, furniture, accessory, exhibition and interior. Her colorful designs are delicate yet sturdy and highly functional. ALESSI released some products with her such as stools and laundry box.
Research & Development: Wataru Kumano
Born in Tokyo in 1980. From 2001 to 2008 studied in Finland, studied Furniture deisgn at Lahti Polytechnic (2001-2004 BA), and University of Art and Design Helsinki (Aalto University) for Postgraduate studies (2005-2008 MA). After came back to Japan, he start work as an assistant designer of British Product Designer Jasper Morrison in Tokyo in 2008. Beside of the work, set up own design office "KUMA" in 2011, and work for interior, furniture, product design and project management.