JC10
Showa Aircraft Industry [Aluminum honeycomb] × Motomi Kawakami
Research & Development : Wataru Kumano
"INSIDE OUT"
Bringing aluminum honeycomb structure into the limelight
Why do we call our projects "Japan Creative" and not collaborate with Japanese designers? Although our initial choices had been designers from overseas, of course we had Japanese designers in mind. Motomi Kawakami was one of them. Kawakami had experienced the golden age of european design when he worked in Angelo Mangiarotti's studio in the 1960s. He established his own studio after coming home and since then, he has worked in many fields of design from furniture, product design, industrial design, tableware and more. His has an extraordinary determination to take his projects to the edge; something like that of a seeker of truth.
The material that Kawakami is working with is the aluminum honeycomb produced by Showa Aircraft Industry. Established in 1937 as a manufacturer of highly advanced aircrafts, they have been enhancing their skills for over 70 years.
Honeycomb is a structure consisting of countless numbers of hexagons, like that of a beehive. Initially developed for producing parts for aircrafts, aluminum honeycomb is highly resistant to corrosion.
Kawakami proposed a lineup of furniture (folding screen, shelf and table) using adonized aluminum honeycomb sandwiched between 2 pieces of thin tempered glass. Detailed examination was done to determine the right size of hexagonal cells in order to control the amount of light shining through the structure.
Researching the characteristic qualities of honeycomb.
Visiting the manufacture of honeycomb.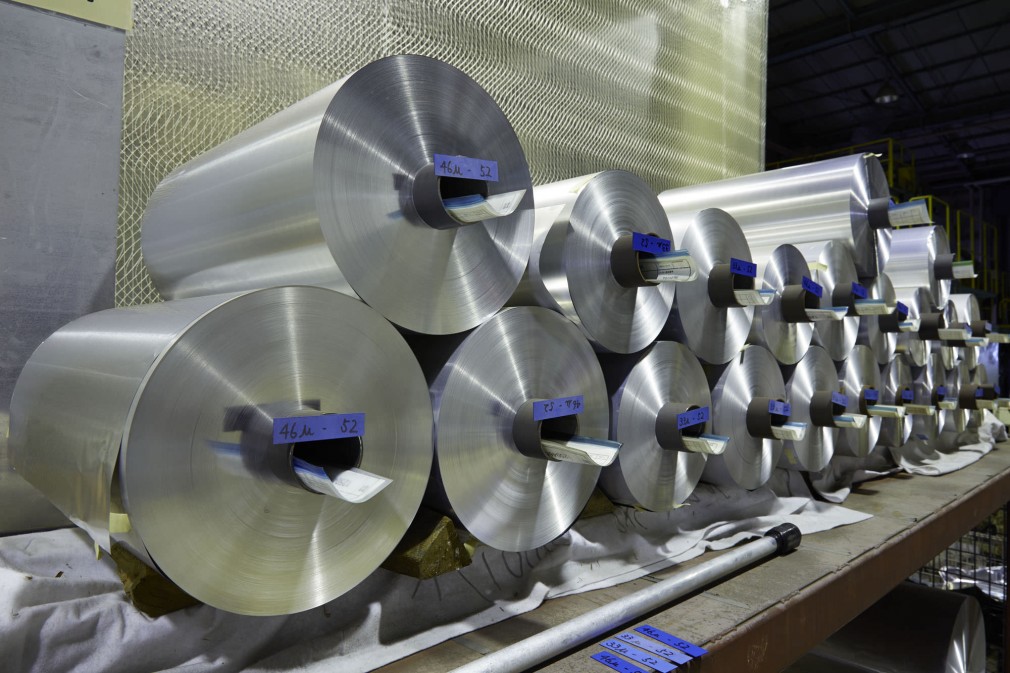 Layering aluminum sheets and while adhering them in certain parts.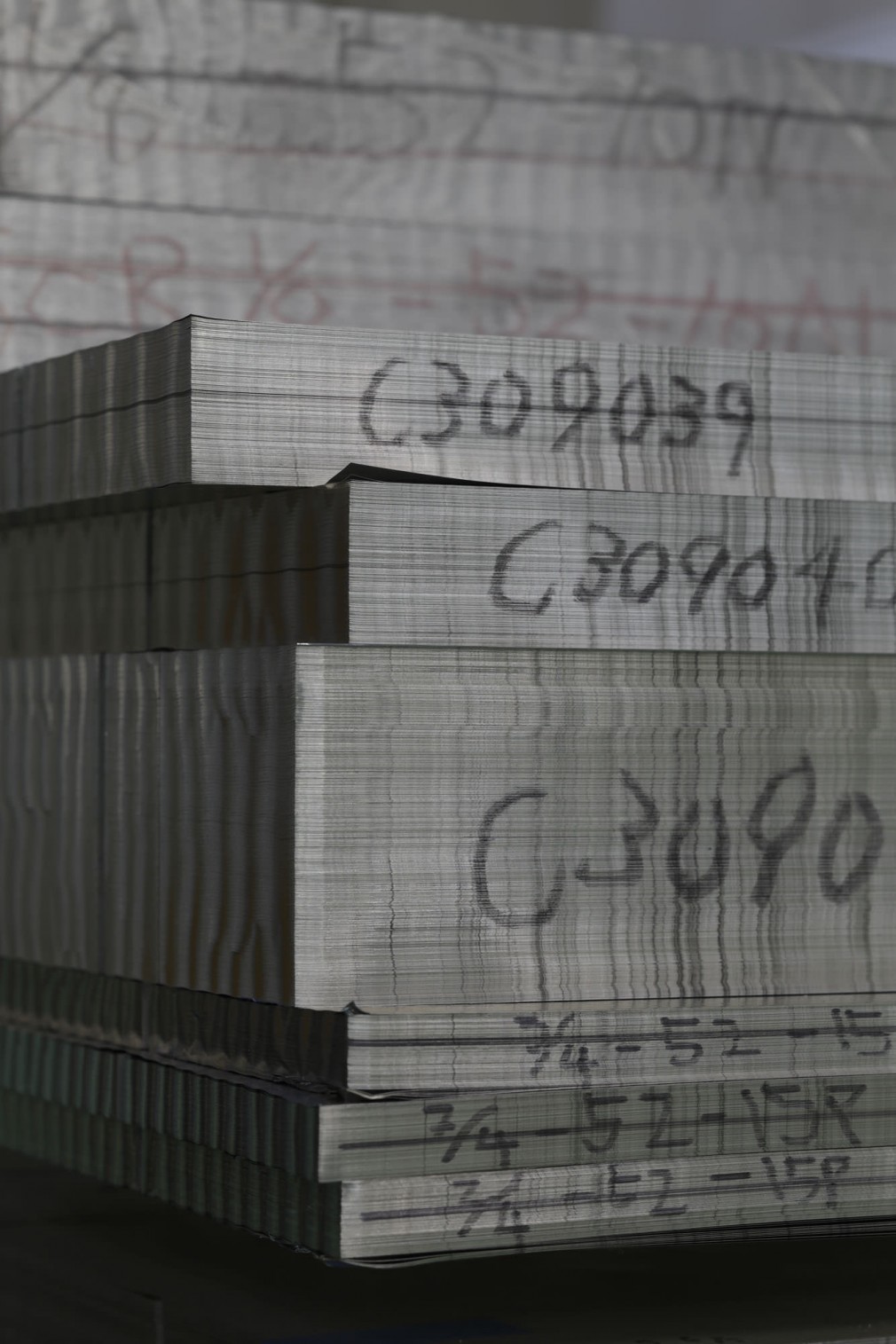 Expanding this reveals the honeycomb structure.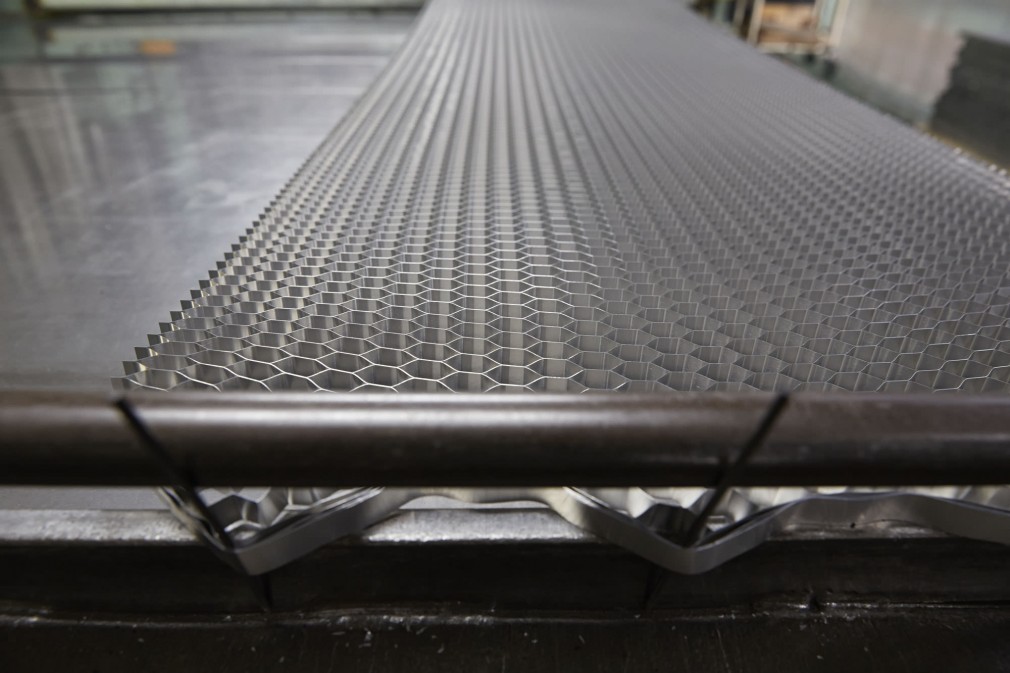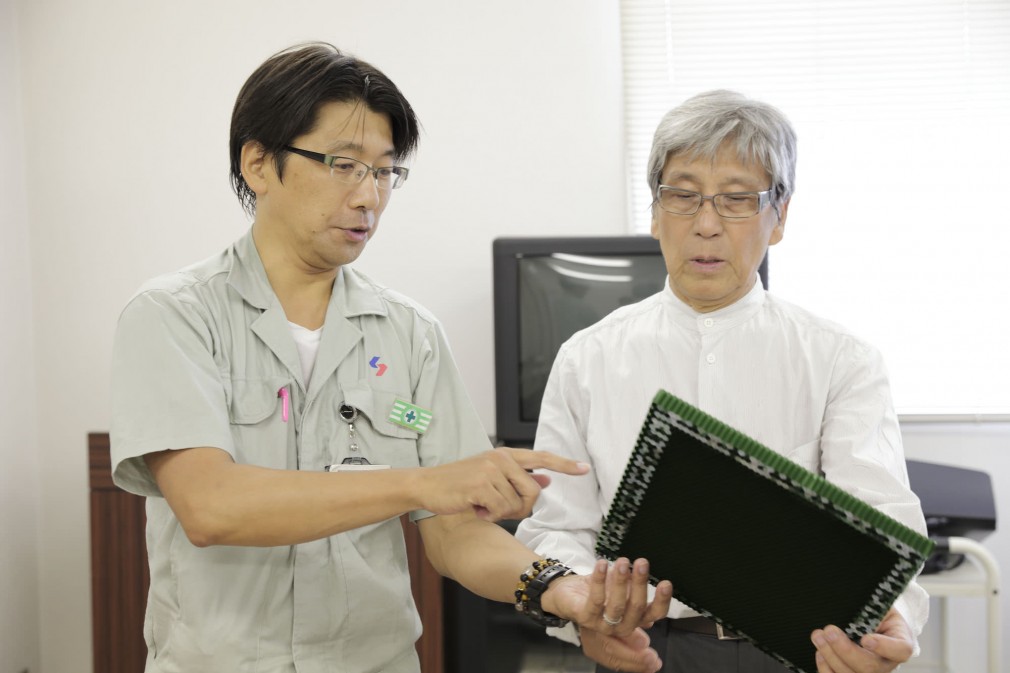 Coloring the units by anodizing them.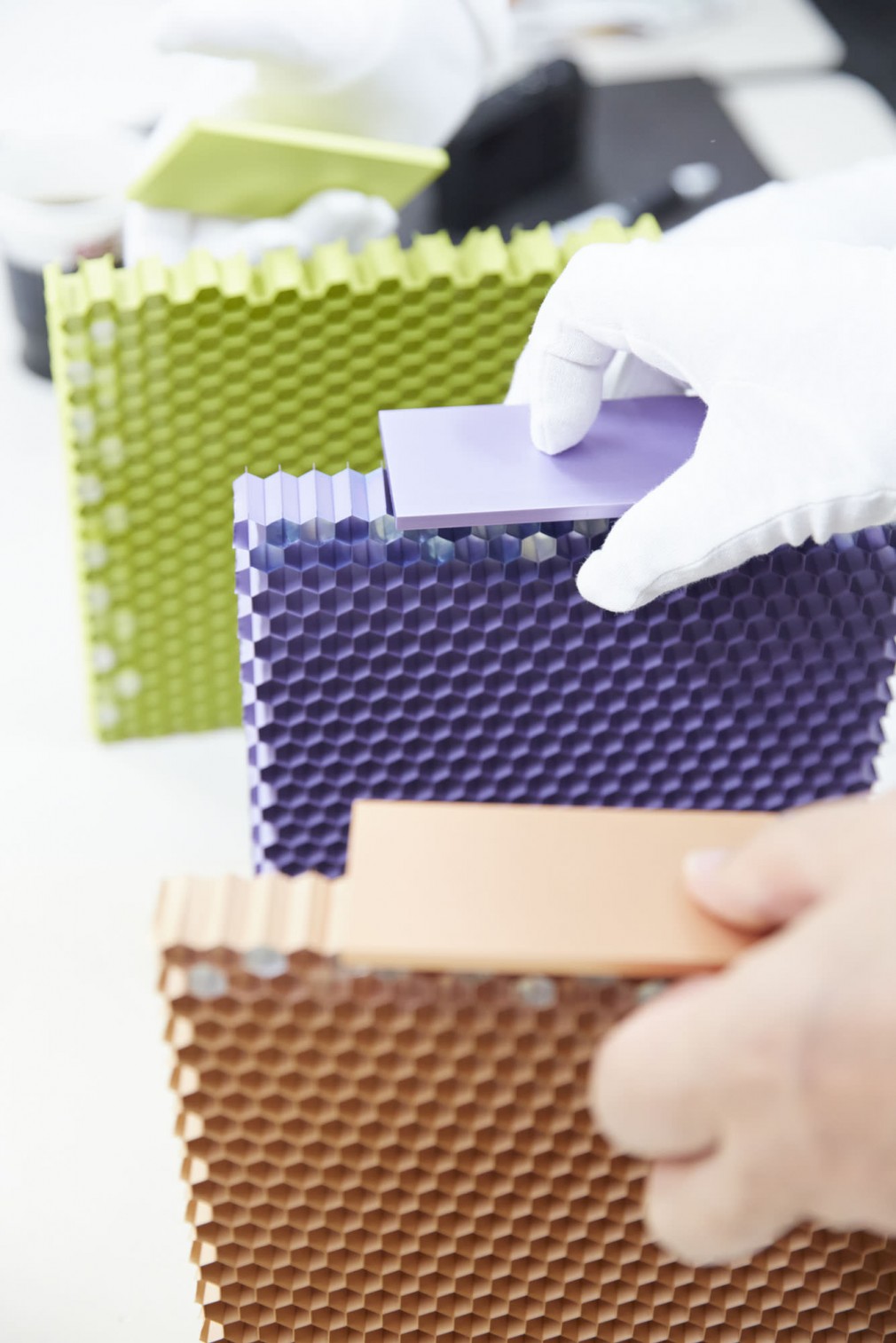 Showa Aircraft Industry Co., Ltd.
SAIC manufactured aircraft, mainly based on imported models, from its foundation to the mid-1940s. The technical abilities in sheet processing, cutting, welding, thermal processing and surface processing that it developed from its knowledge and experience in lightweight alloys gained from this history, and its R&D abilities in areas such as aircraft equipment, lightweight alloy structures, and honeycombs, make it well known as one of Japan's leading manufacturers and sellers of weight-saving products.
Motomi Kawakami
Born in 1940, he graduated from Tokyo University of the Arts.From 1966 to 1969, he was working at the architectural design firm of Angelo Mangiarotti (STUDIO MANGIAROTTI). Later, and ongoing to the present, he has created works in a wide range of fields, including product design, interior design, and environmental design, and has won numerous awards. He also contributes to the revitalization of local industries. In 2013 he was appointed Chairman of the Japan Institute of Design Promotion.
Research & Development: Wataru Kumano
Born in Tokyo in 1980. From 2001 to 2008 studied in Finland, studied Furniture deisgn at Lahti Polytechnic (2001-2004 BA), and University of Art and Design Helsinki (Aalto University) for Postgraduate studies (2005-2008 MA). After came back to Japan, he start work as an assistant designer of British Product Designer Jasper Morrison in Tokyo in 2008. Beside of the work, set up own design office "KUMA" in 2011, and work for interior, furniture, product design and project management.