JC11
YAMAHA [TLF Speaker] × MAP partner of Barber & Osgerby
Research & Development : Jin Kuramoto
Building a new sound installation:
different positions allowing for a different acoustic experience
"Provide a new acoustic experience"
Yamaha and MAP, partner of Barber & Osgerby collaboration lead to this sound installation. Yamaha had developed the "TLF Speaker" which is lightweight and only 1.5mm in thickness, yet still capable of an excellent sound projection coming from its narrow directivity. When a speaker's directivity is narrow, it means the sound does not disperse therefore remains independent. So even if we place 2 speakers next to each other, the sounds do not mix and we can hear the sound very clearly when we stand directly in front of the mechanism. They also deliver low volume sounds far distances without decay while directing sound clearly forward. Since sounds do not spread out, the sound image is compact, as if someone is taking directly near your ears due to a decrease in reflected sound.
We decided to match MAP partner of Barber & Osgerby with this cutting edge technology, who always take a humorous approach towards creativity. As soon as the members of MAP arrived in Japan, they visited the Yamaha Design Lab and experimented with the speakers, touching, folding and putting it on their heads, looking for interesting ideas.
As a result, what they proposed was a sound installation that came from the initial surprise they had when they first encountered the speakers.
Installing 5 sheets of speakers into a black wireframe, they played a 5 part chorus, (soprano, mezzo soprano, alto, tenor & bass) each part individually from the speakers. When we walk in front of the installation, the voices gradually switch, and when we stand in the middle, the voices mix. Thus an installation that gives us a curious experience was made.
Holding the 1.5 mm thin speaker.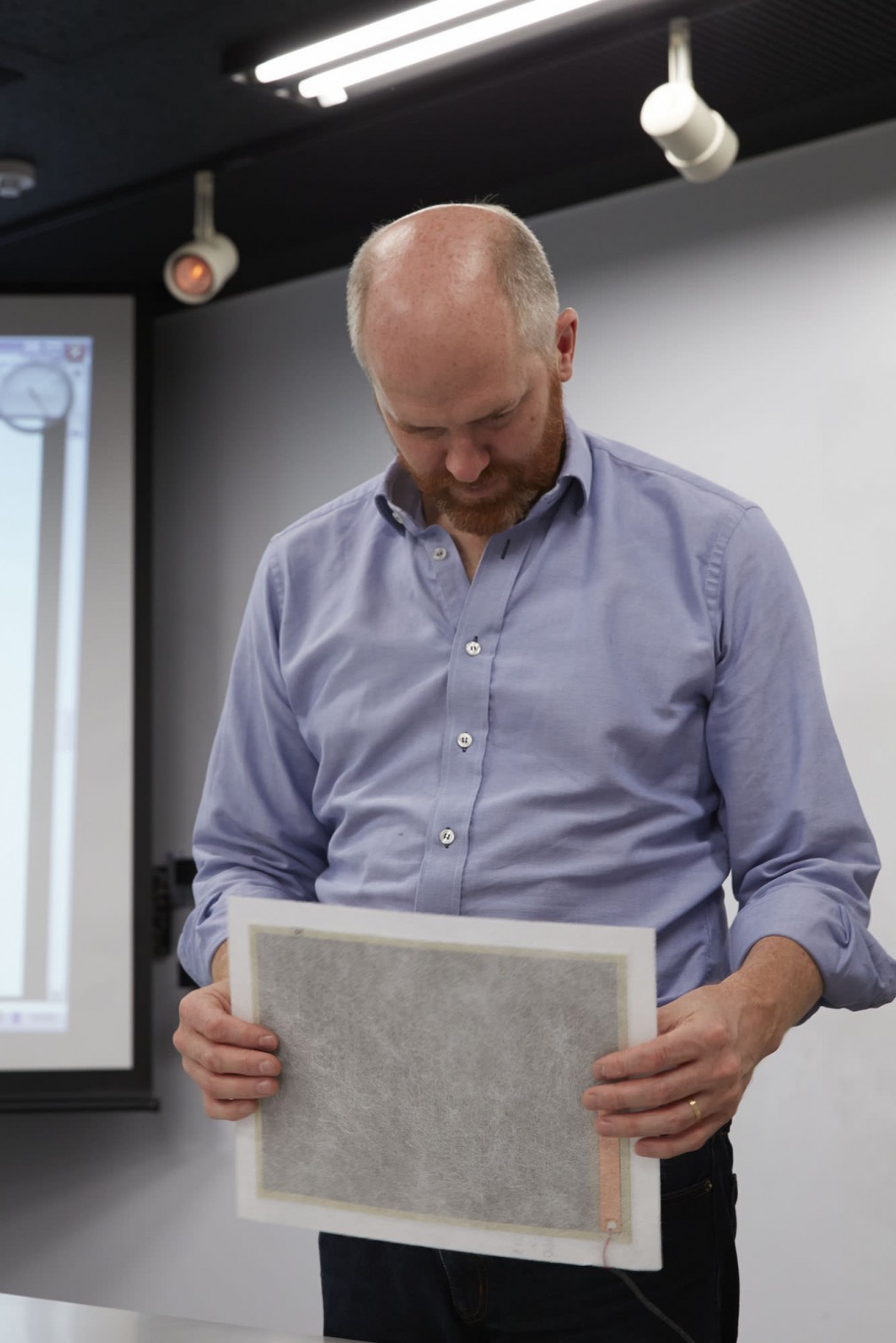 Experiencing the actual sound.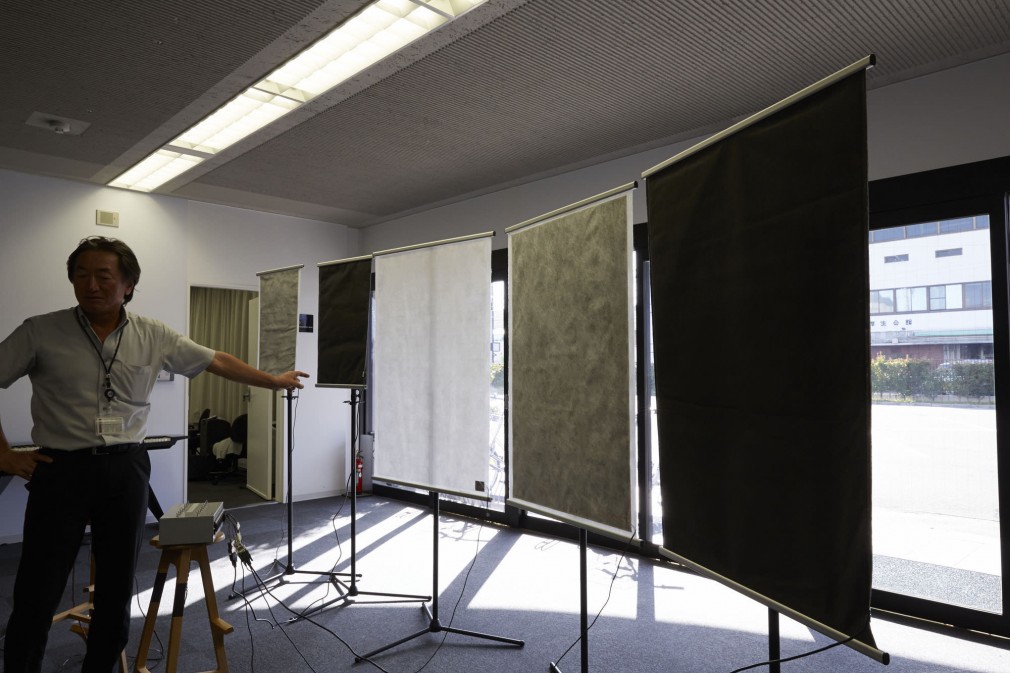 From the research, MAP built the 3 concepts: convergence, sphere/range/area, moving sculpture.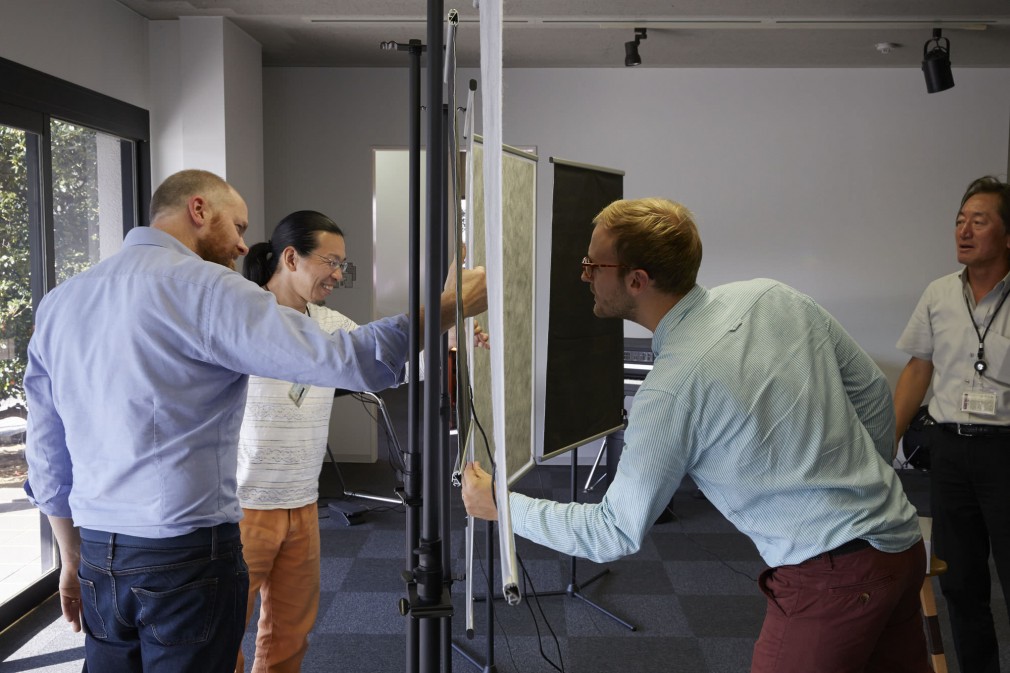 Laying out ideas by touching, folding, holding it above the head, etc.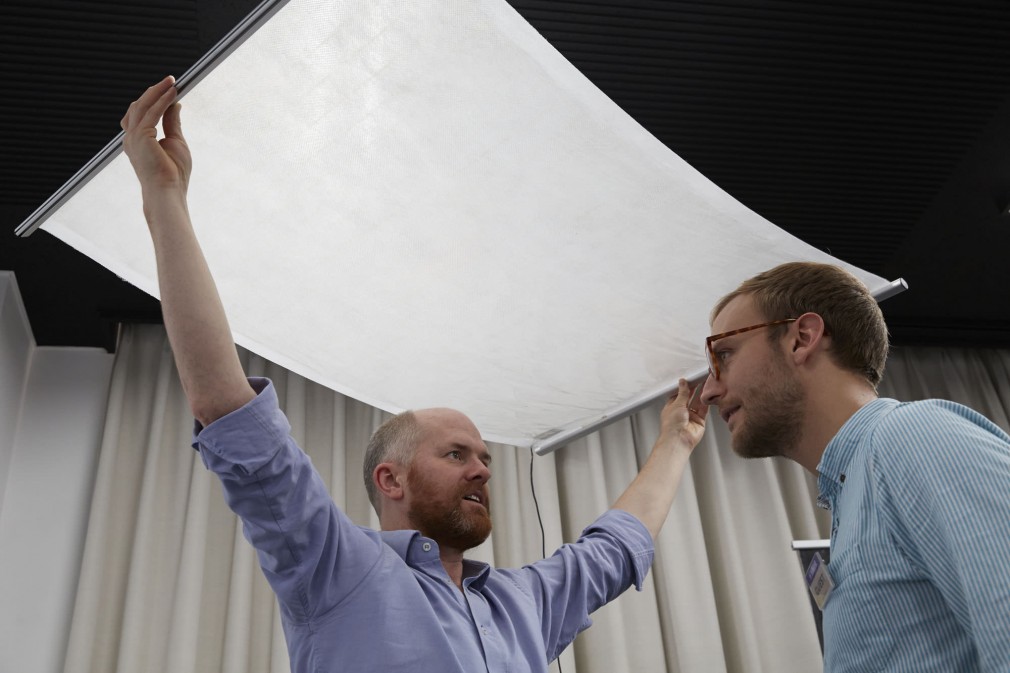 Its thinness can clearly by seen when it is held up against a light source.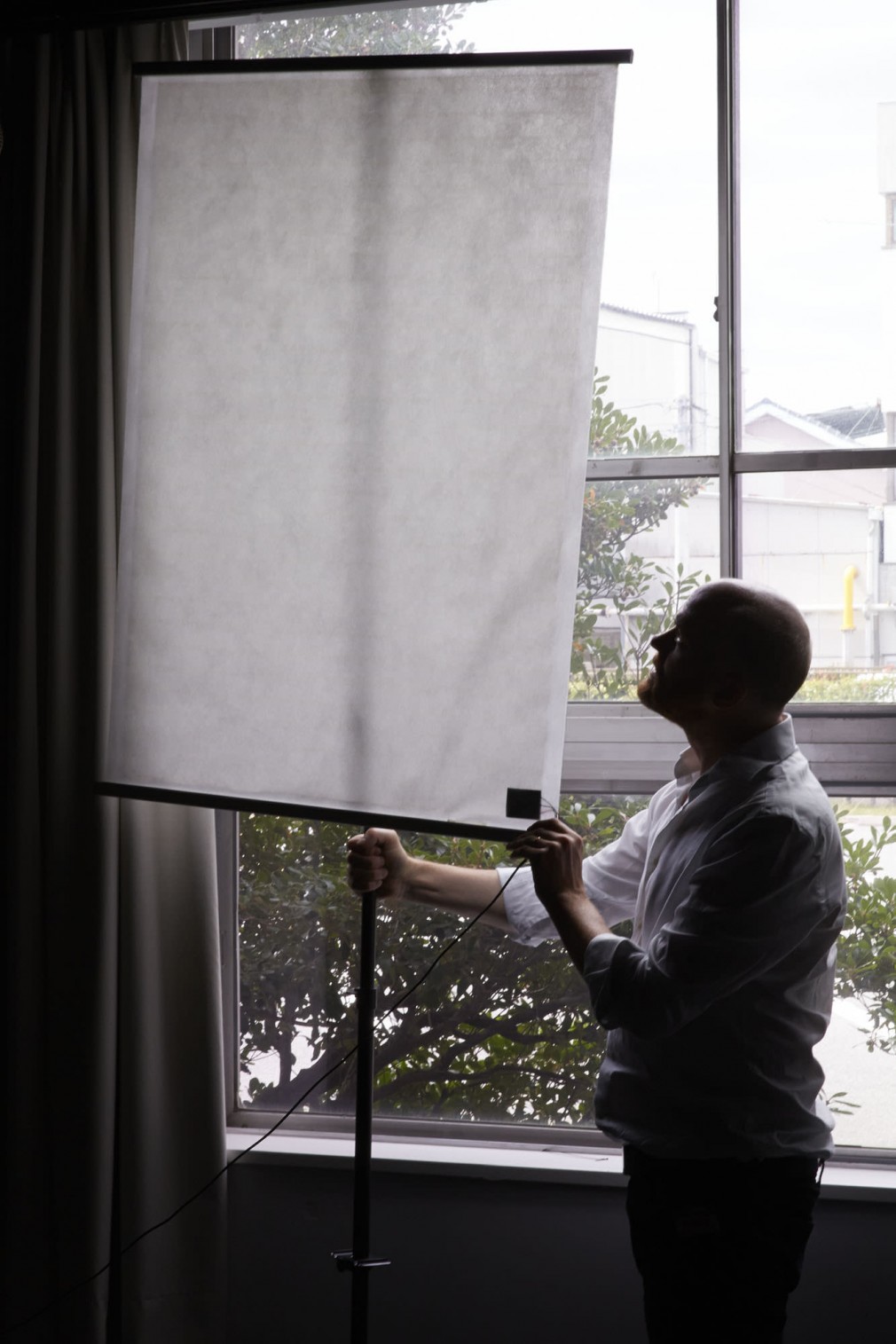 Studying the material that transmits electricity.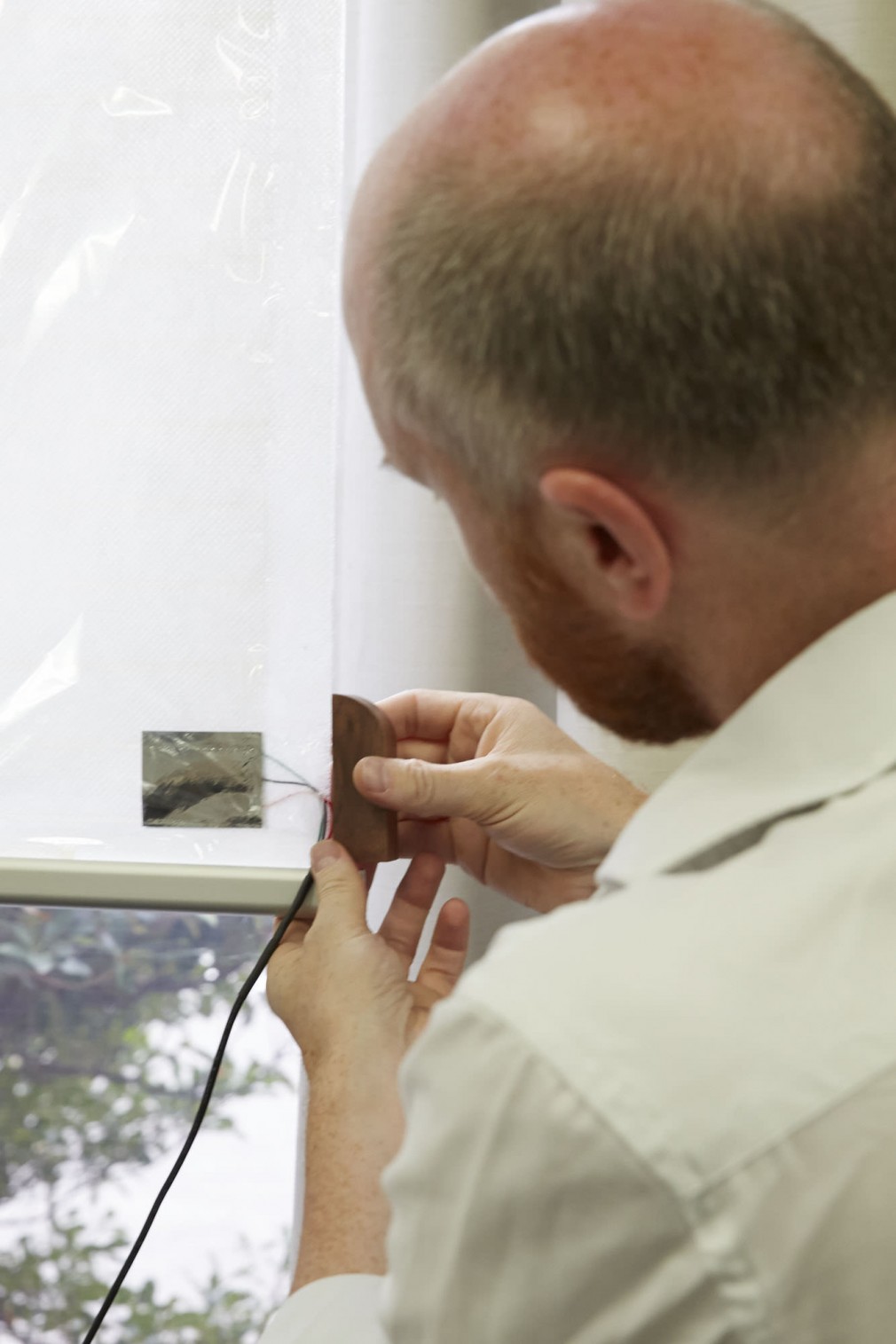 The manufacturer, designer and R&D work together to move the project forward.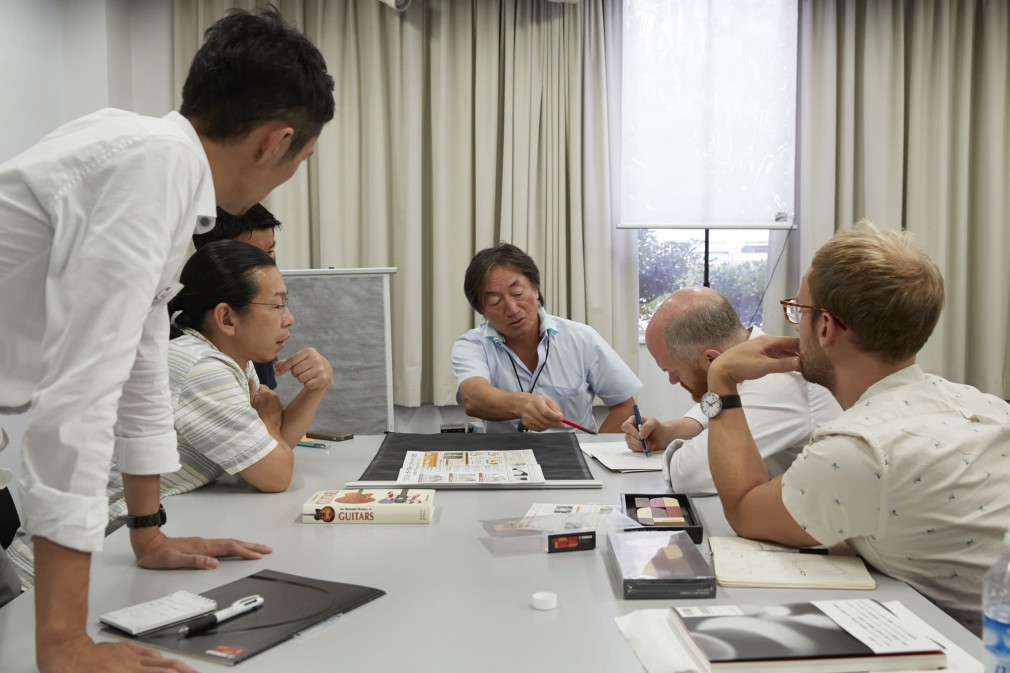 Yamaha Corporation.
Founded in 1887, it currently conducts business all over the world in a wide range of fields, starting with its main business, musical instruments, and including acoustic devices, electronic devices, golf equipment, and parts for automobile interiors. Its Design Department was established in 1963. For the fifty years since then, it has continues to create superb designs through the unique perspectives, methods, and observations it can built up in musical instrument and AV equipment design, winning multiple design awards from Japan and overseas and actively exhibiting in international design exhibitions.
MAP partner of Barber & Osgerby
MAP is a strategy-based design group that works alongside Barber & Osgerby and Universal Design Studio. We are a creative consultancy that specializes in strategy-led industrial design. We use ethnographic research, consumer insights and the continual refinement of ideas to produce compelling and intuitive designs that solve commercial challenges. We call our process Informed Creativity. Our clients are amongst the most innovative and best-loved companies in the world. Our ground-breaking work spans design research, strategy, concept generation, design development, prototyping, production management and product launch support. Our company was founded in 2012 by Edward Barber, OBE and Jay Osgerby, OBE, in response to client demand for a more end-to-end and intelligent design approach.
Research & Development: Jin Kuramoto
Designer. Born in 1976 in Hyogo Prefecture.After graduating from Kanazawa College of Art, he worked as an in-house designer for a consumer electronics company. In 2008, he built his own studio, JIN KURAMOTO STUDIO designing products such as electronics, furniture, home furnishings, while he also works in product development. He as won various awards such as the iF Design Award.