JC12
SANYO [Soft PVC] × emmanuelle moureaux
Research & Development : Tomoya Tabuchi
"awa"
Realizing magnificent color through PVC.
This piece, gently wavering in the wind, creates many many gradients of color, depending on the angle we are looking from. It provides spaces with a new look with beautiful shimmering colors. This is "awa"(bubble) created through the collaboration of emmanuelle moureaux and SANYO.
We cannot quite first discern what it is made from, however the material is Soft PVC, developed by SANYO.
PVC is a commonly used plastic material, that can be molded into a range of shapes. They offer superior processing such as adhesiveness and coloring, are transparent and boldly colored, durable enough to be used both in and out of doors. Soft and elastic, and able to bend without cracking. SANYO has the unrivaled know-how and technology gained through the many years of development of the material.
In this project, the PVC used is a sheet as thin as 0.15mm. It is highly transparent, flexible and easy to work with, but the point Moureaux focused on was the trimmed end of the material.
Similar to making paper decorations, 1cm width PVC was welded and joined to create a honeycomb structure pattern. 1 module being about as large as a sheet of A4 paper, they were further welded together to create a larger sized composition. The colors blended into each other where the sheets were connected, and thus realizing a beautiful color gradation. Moureaux's unique sense of color and the original view point focusing on the trimmed end of the material, opened up a new horizon for the future of PVC.
Observing the manufacture process.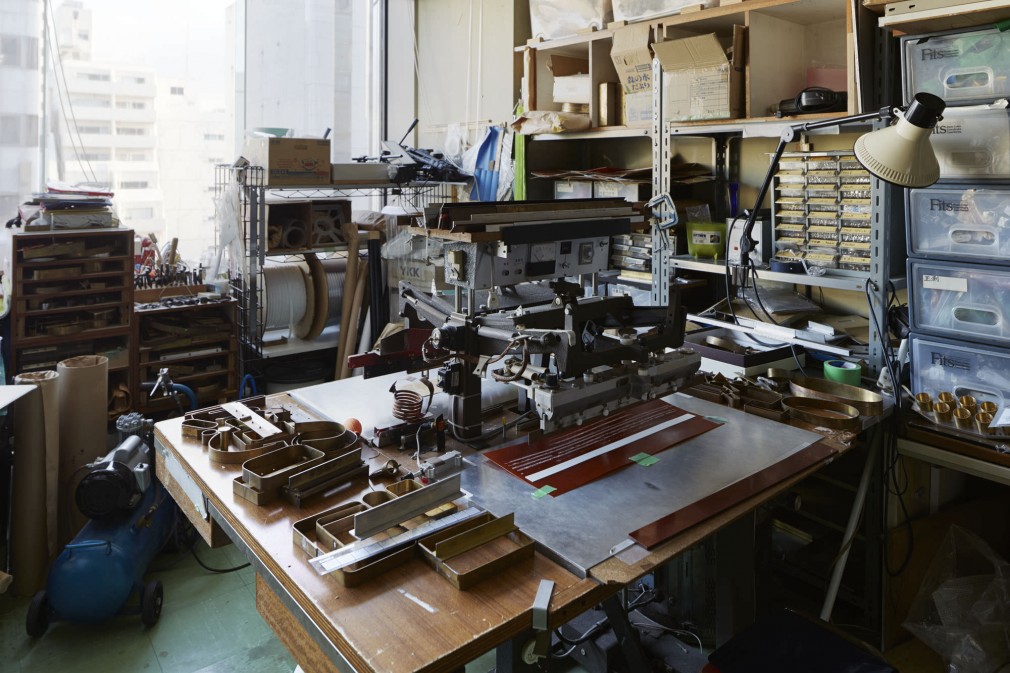 Many types of material lie on the shelf.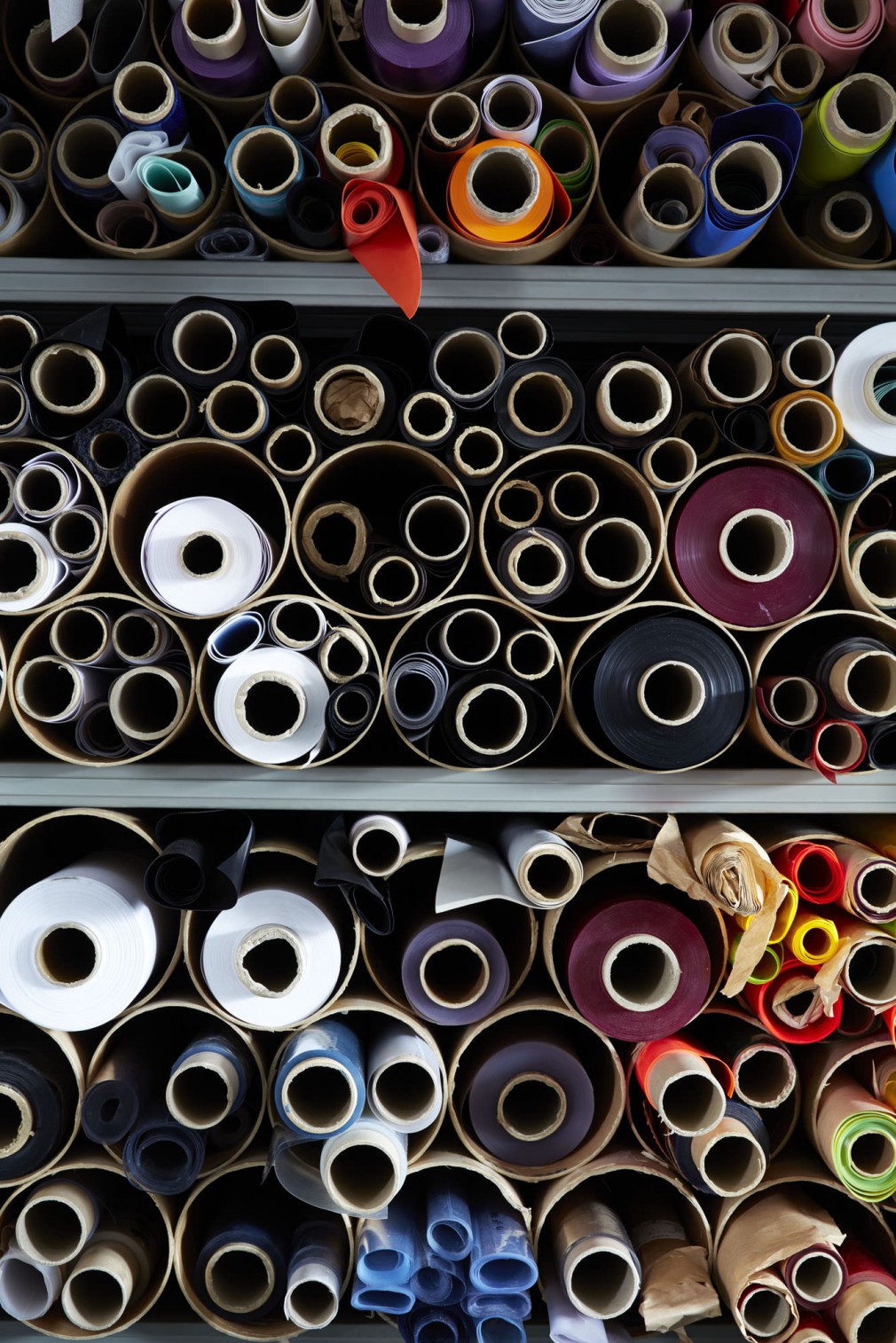 Since the 1990s, research & development based on safety enabled a evermore high quality soft PVC.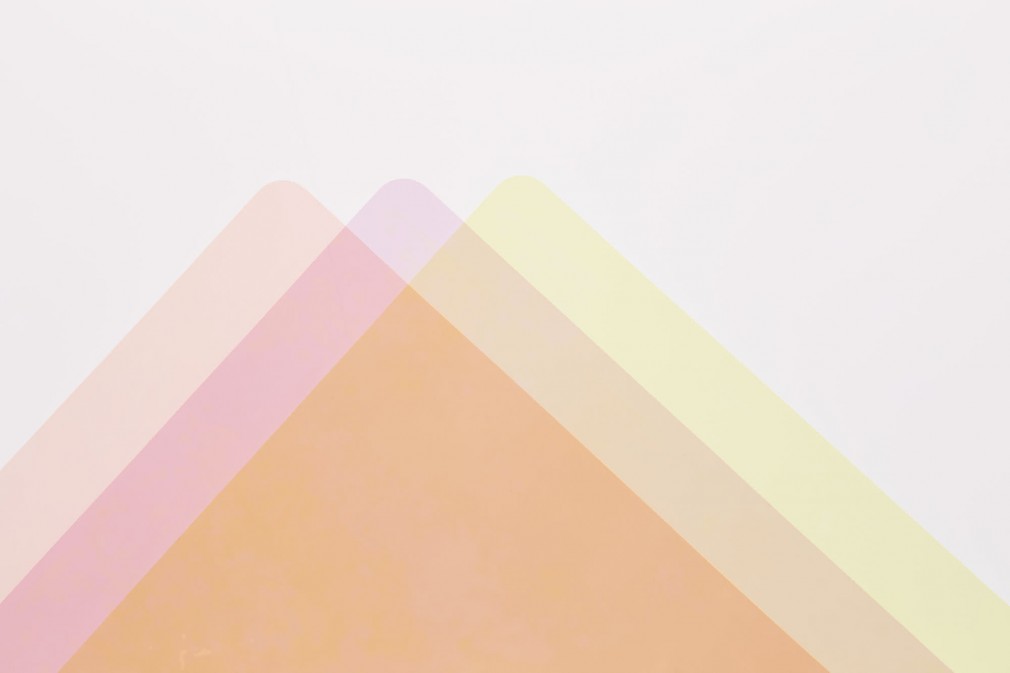 "Soft & flexible," "transparency & color" were the key points of this project.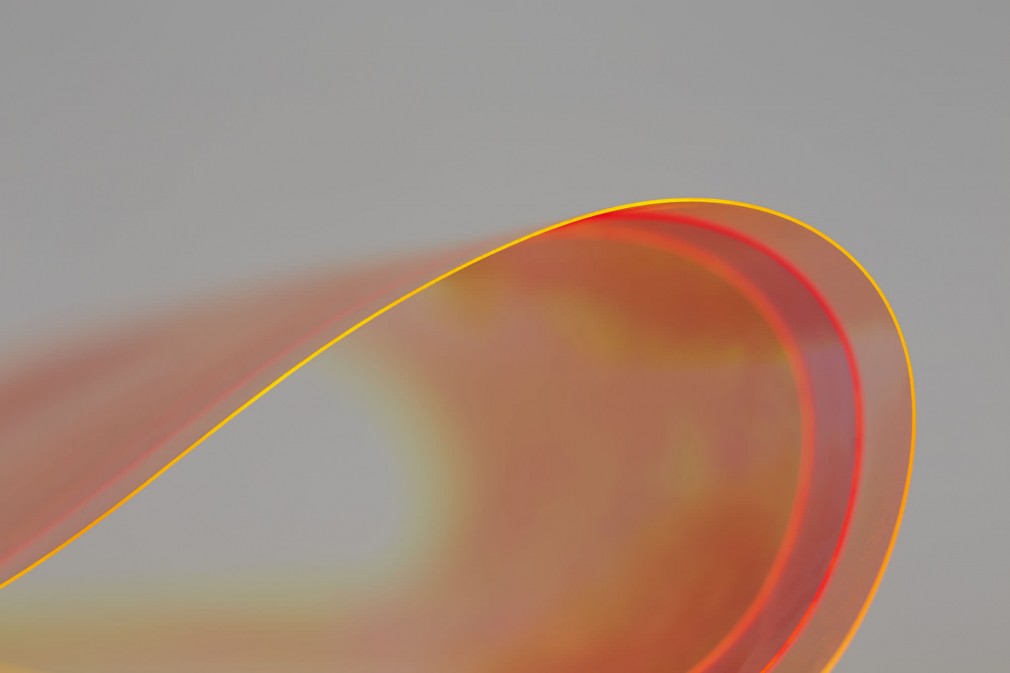 Welding by a high frequency welder.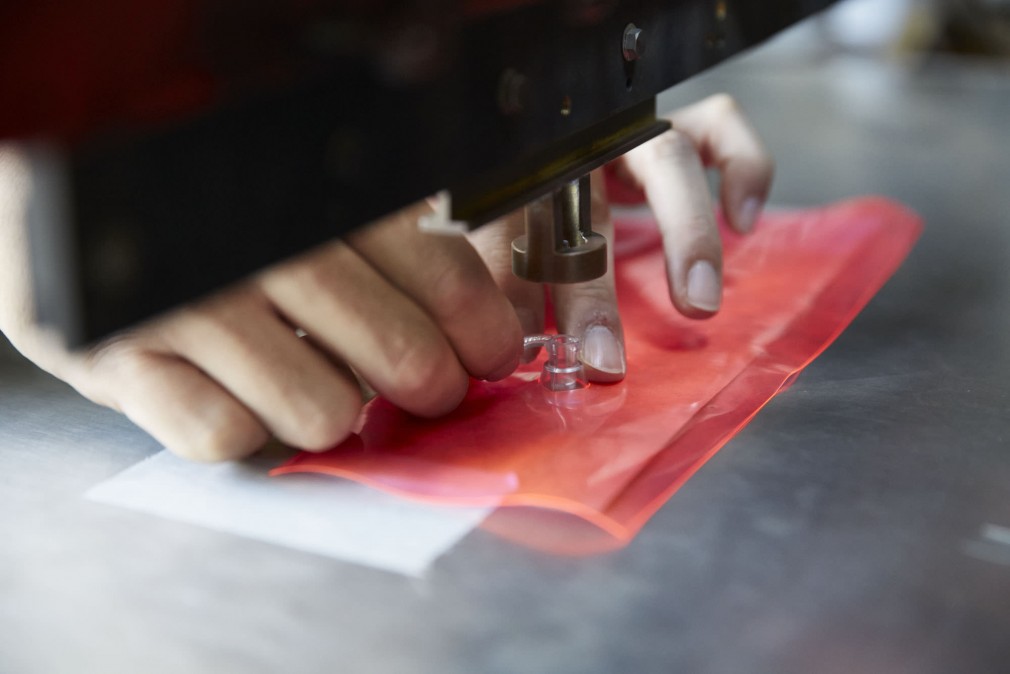 0.15 mm thin sheets welded together to create a honeycomb structure.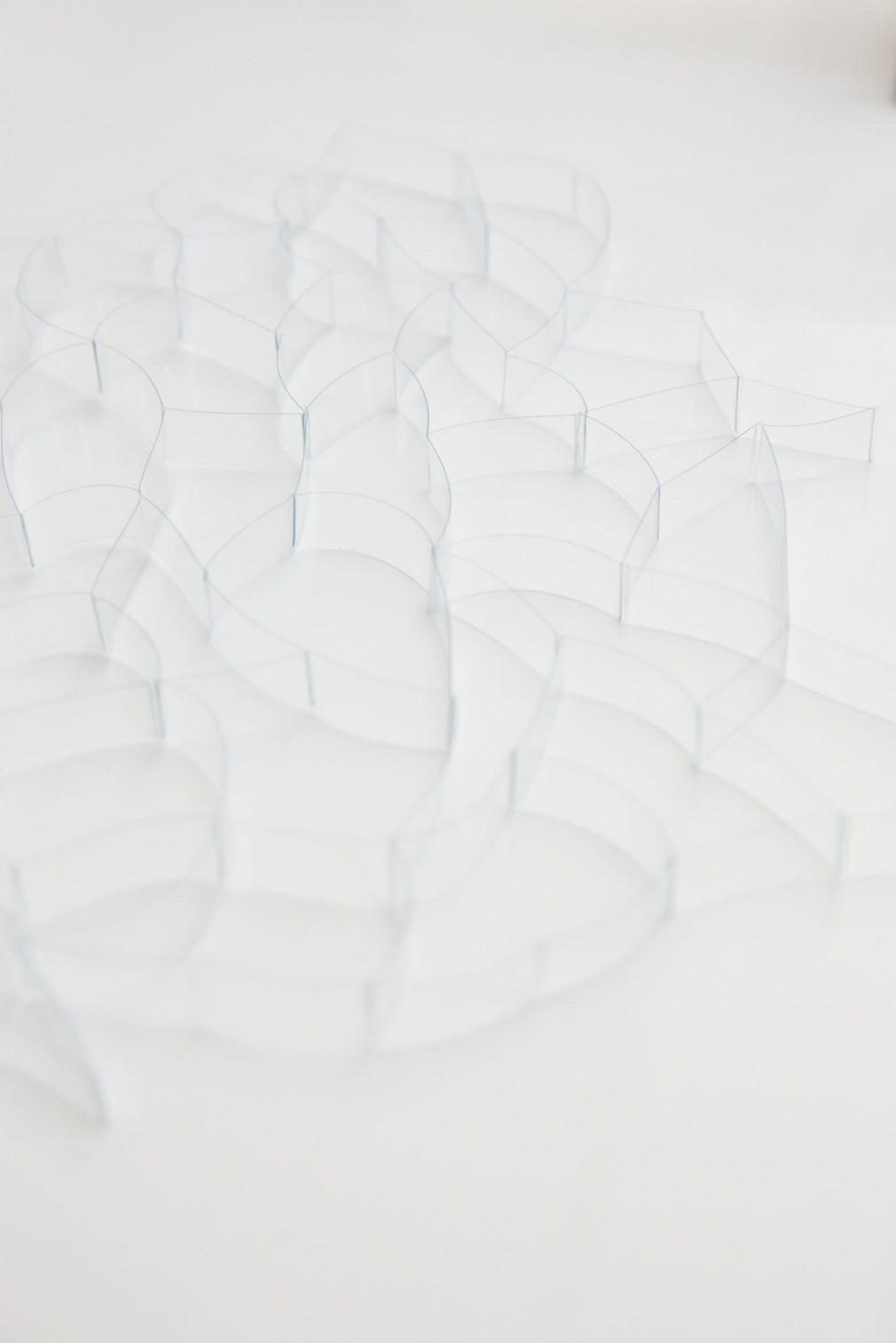 Adjusting the colors for a beautiful gradient.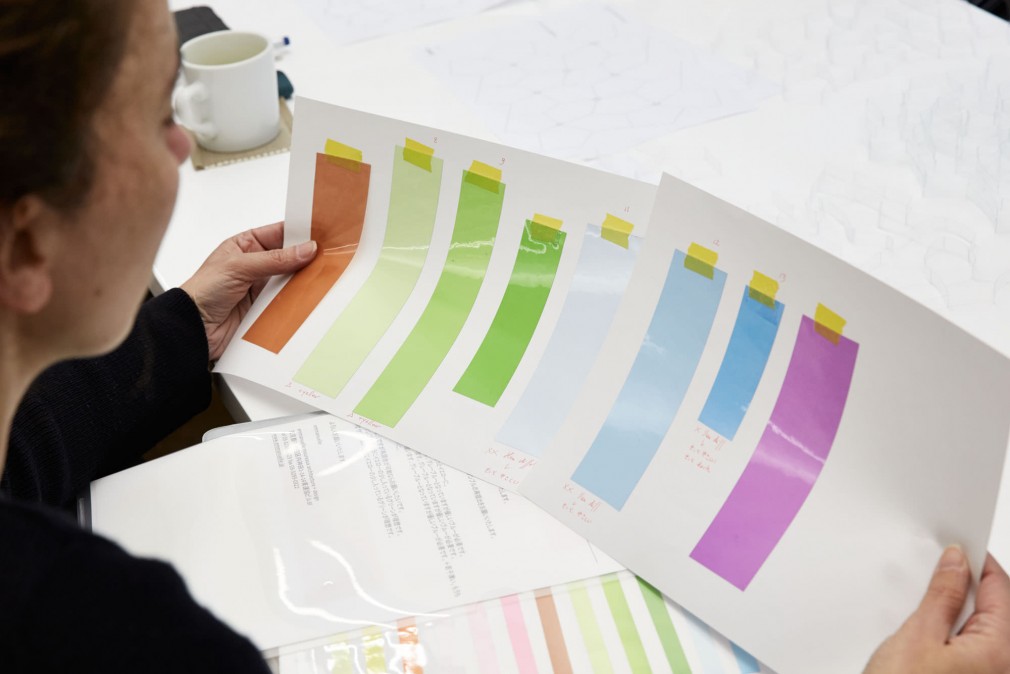 SANYO Co., Ltd.
Founded in 1947, it has used its technical abilities that emphasize high quality product development and its unique perspective for contributing to customers and the community to grow its business, which covers from planning of products related to polyvinyl chloride and synthetic resins to their development, processing, and sales. Drawing on its unique networks and expertise in common plastics, built up over many years, it is considered a leading company in materials in a wide range of fields.
emmanuelle moureaux
French architect and designer residing in Tokyo since 1996. She established "emmanuelle moureaux architecture + design" in 2003.Inspired by the Japanese traditional sliding screens, she has created the concept of "SHIKIRI", which literally means "dividing(creating) space with colors" in English. She uses colors as three-dimensional elements, like layers, in order to create spaces, and not as a finishing touch applied on surfaces. Architecture, interior, furniture, products, she designs a wide range of projects, by using her unique technique of color scheming and handling colours as space makers. Associate professor at the Tohoku University of Art & Design.
Research & Development: Tomoya Tabuchi
Born in Tochigi in 1974. After graduating from Kuwasawa Design Institute, he worked as an in-house designer for a furniture company. In 2010, he founded [office for creation] and began working as a freelance designer. Specializing in furniture design, he is also works as a graphic designer and art director.