JC15
Saikai Toki [Porcelain Products] × Barber & Osgerby
Research & Development : Jin Kuramoto
Tender lighting revealing the "white transparency" of porcelain
The town of Hasami, home to Hasami-yaki ceramics, is located almost in the middle of Nagasaki Prefecture, near the border with Saga Prefecture. In 1599, on the order of Omura Domain (whose territory was largely in what is now the Sonogi district of Nagasaki Prefecture), three kilns were constructed in the town of Hasami, starting Hasami-yaki ceramics. The kilns were operated using the water power from the Hasami River, which flows through the middle of the basin out to Omura Bay. Initially, celadon using pottery stone taken from the upstream village of Mitsunomata was produced, but from the mid-17th century to the early 18th century, when pottery stone which would fire pure white, without any blemishes, was discovered in Amakusa, porcelain is also believed to have been produced in Hasami.
In the Edo period, porcelain was out of reach for most people. However, the Hasami-yaki kilns produced daily utensils with sturdy, simple designs such as kurawanka bowls and Mitsunomata sake jugs. This meant that many people were able to use porcelain in their daily lives. Thus Hasami-yaki, which has continued to heavily influence the development of Japanese cuisine, maintains this perspective and approach to this day as its tradition, producing bowls, dishes, and other items for daily life that are easily accessible and versatile.
In this project, we focused on the culture of Hasami-yaki, with the beauty of its white porcelain and the perspectives and approaches which have been part of peoples' lives for 400 years. Designers Barber & Osgerby were appointed to work on the new possibility of the technique. Edward Barber visited Hasami right away and commented,"it's wonderful to see how these small factories come together and how the whole town is involved in supporting this industry. Also, this kind of technical quality, accuracy and care can only be found in Japan."
After some extensive research, Barber & Osgerby came up with a design for "lighting." With its adorable form, like a cylinder wearing a helmet, the lamp is filled with a soft light whenever it is lit. The lamp utilizes the beauty of "White" and the translucent quality of porcelain. With the friendliness of a daily use item, it enriches our lives as a furnishing. A new kind of porcelain was made.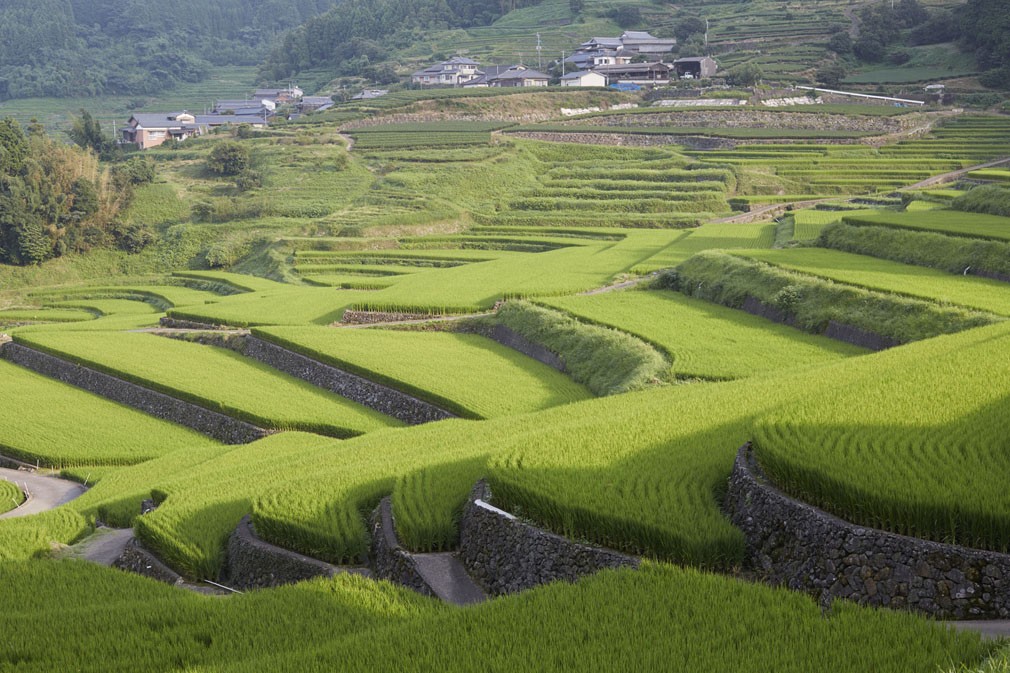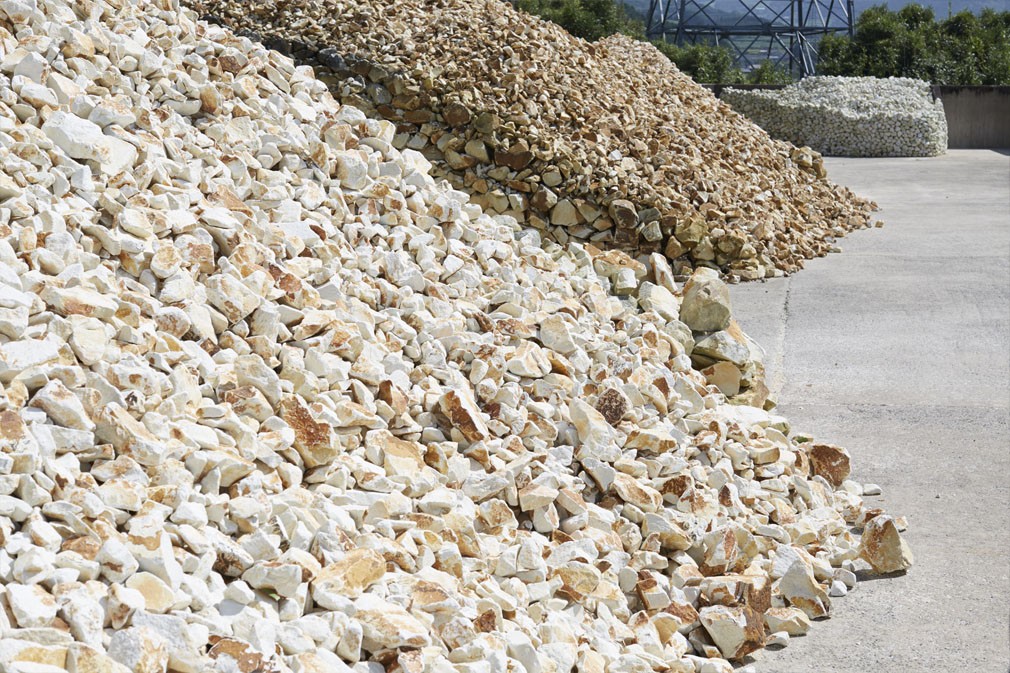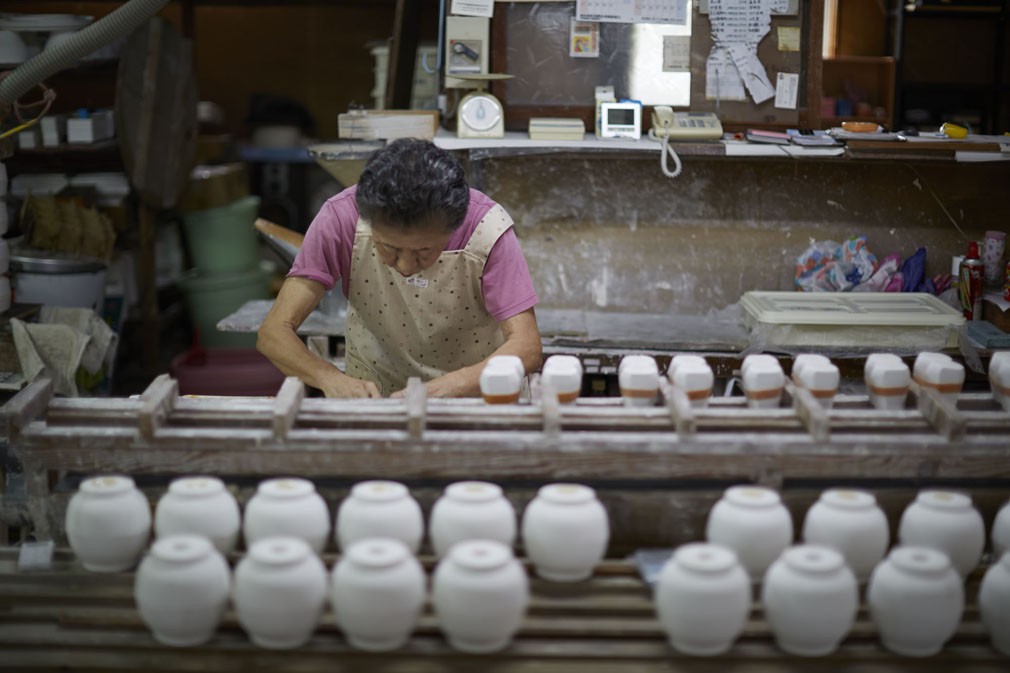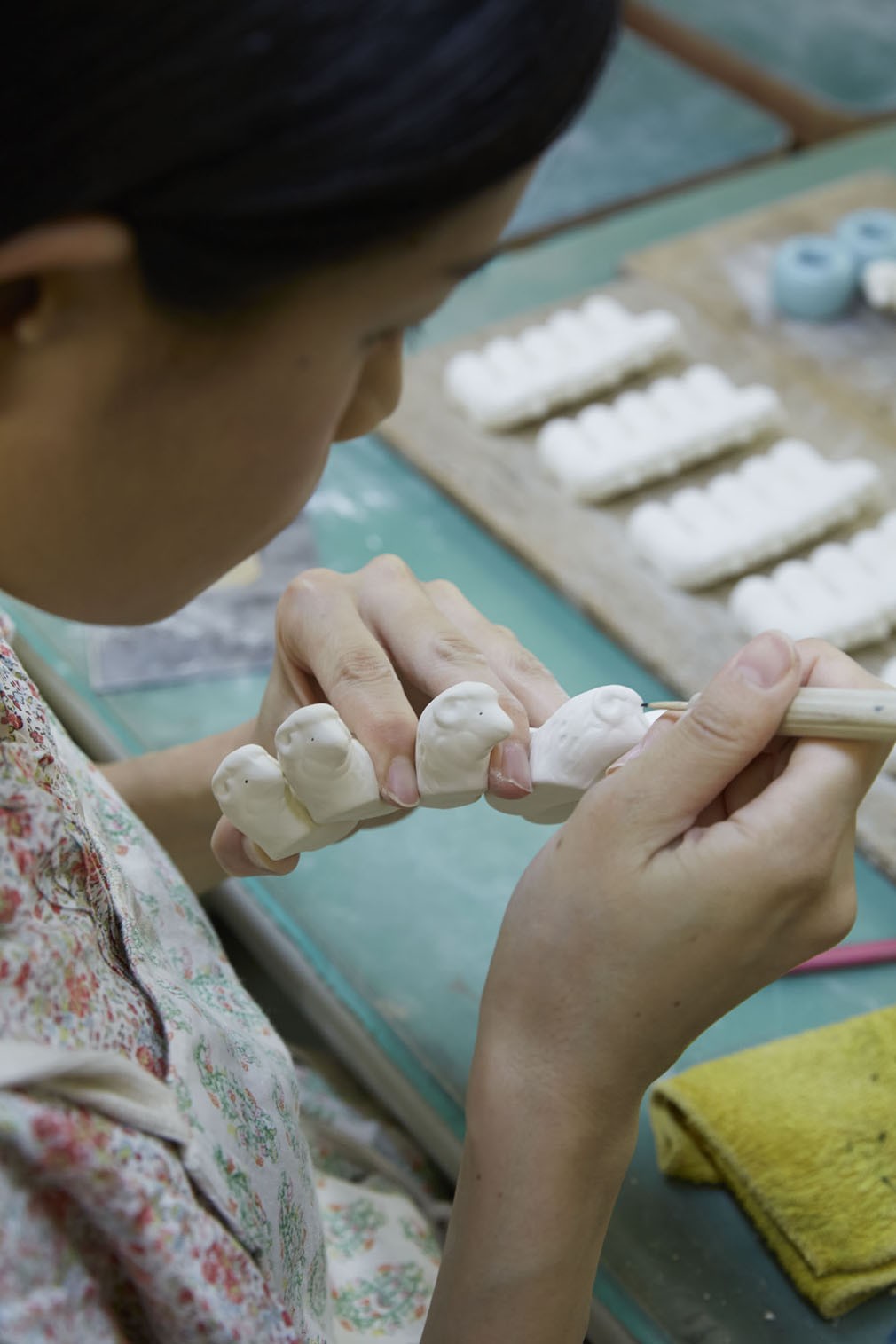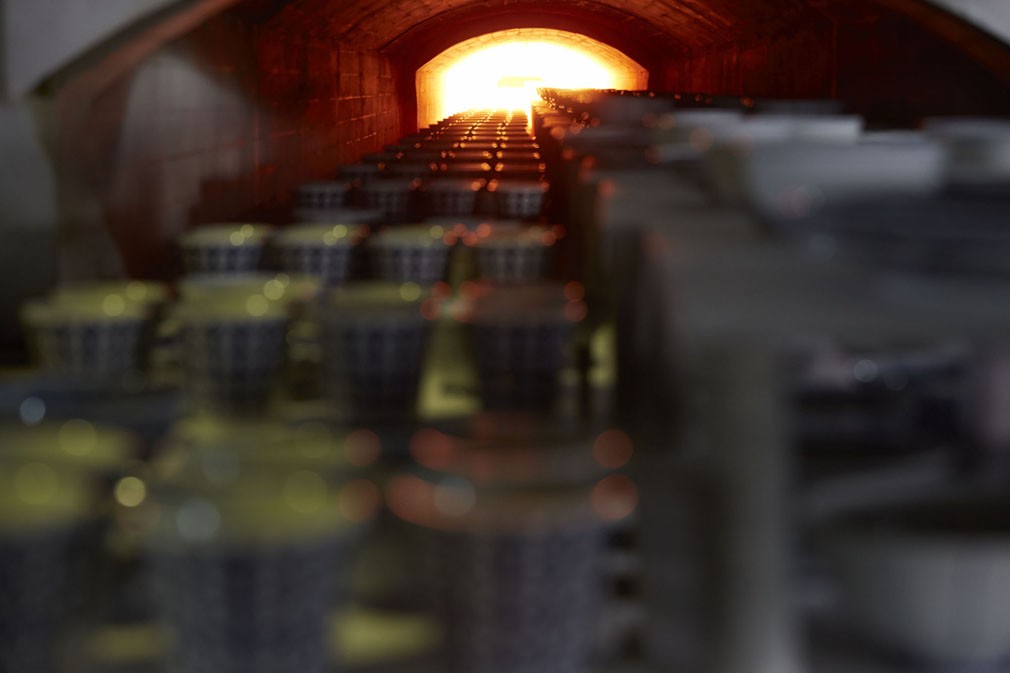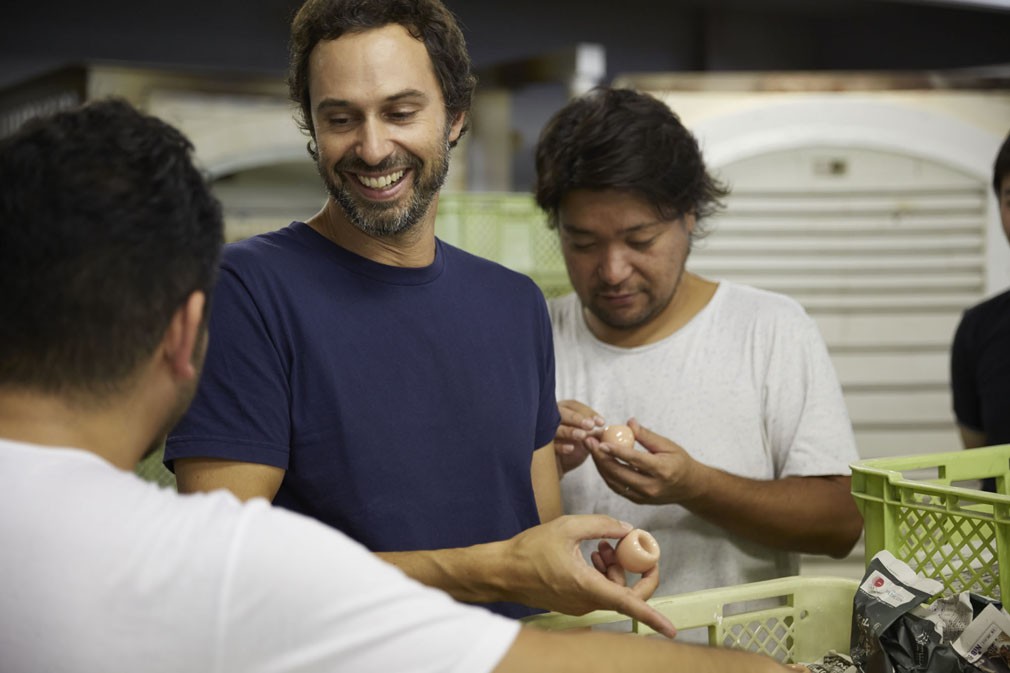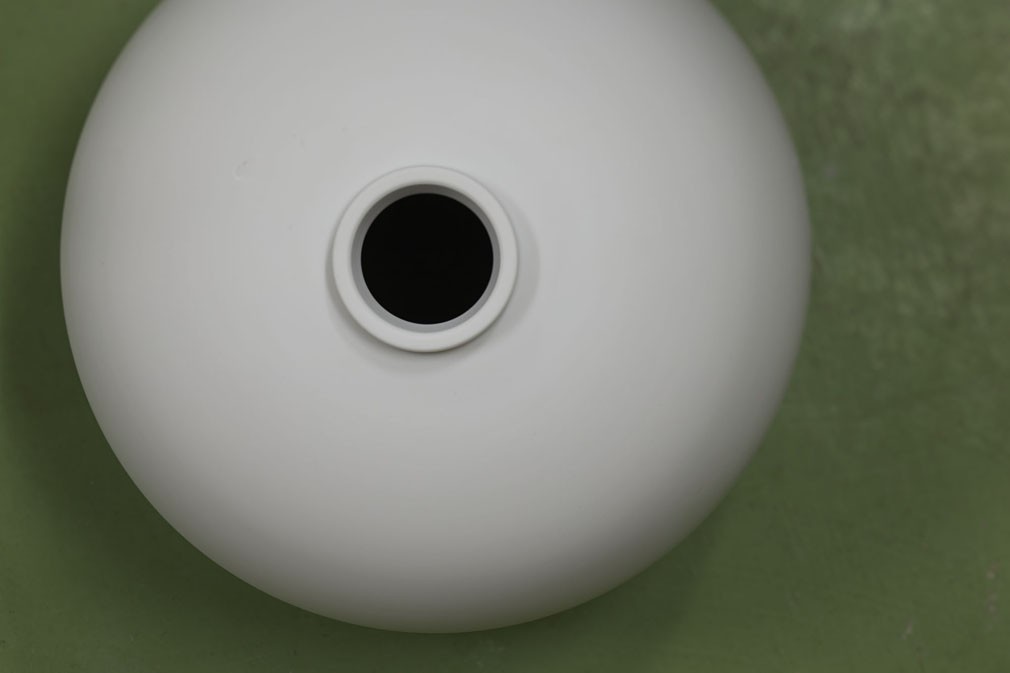 Saikai Toki
Founded in 1946. At present, the company is engaged in the wholesale and retail, processing, and import/export to and from Asia, North America, and Europe of ceramic products from kilns like Hasami and Arita in the Bizen area of Kyushu. In addition, it has turned an eighty year old kiln site into a shop and gallery for daily items and interior products as a way to revitalize this region, in the hope that the beauty and appeal of Hasami-yaki ceramics, as well as the cooperative system within the region that creates them, can be passed down to the next generation. It also has branches in Tokyo, Los Angeles, and Singapore, providing high quality time through ceramics to customers both in Japan and overseas.
Barber & Osgerby
Internationally acclaimed designers Edward Barber and Jay Osgerby founded their London-based studio in 1996. Their diverse body of work spans industrial design, furniture, lighting and site specific installations as well as limited edition pieces and public commissions such as the London 2012 Olympic Torch and a £2 coin designed for the Royal Mint. They are currently working with many brands including Knoll, Vitra, B&B Italia, Cappellini, Venini, and Flos. Their work is held in permanent museum collections around the world including V&A and Design Museum in London, Metropolitan Museum of Art, New York and Art Institute of Chicago. In 2001 Barber & Osgerby established architecture and interior design practice Universal Design Studio and in 2012 they founded MAP, specializing in research and strategy-led design.
Research & Development: Jin Kuramoto
Designer. Born in 1976 in Hyogo Prefecture.After graduating from Kanazawa College of Art, he worked as an in-house designer for a consumer electronics company. In 2008, he built his own studio, JIN KURAMOTO STUDIO designing products such as electronics, furniture, home furnishings, while he also works in product development. He as won various awards such as the iF Design Award.