JC21
TAKEYARI [canvas] × Faye Toogood
R&D Jin Kuramoto
"ABCD"
A fusion of formulation, function, and form that bring the power of the fabric to life
Kurashiki City in Okayama Prefecture was a major production region for cotton from the middle ages through the Edo period, which in turn fueled the development of the local textile and weaving industries. Today, the area produces roughly 70% of Japanese domestic canvas. Canvas, a thick, plain woven fabric made from twisted threads, is used in a wide range of applications from boat sails and tents, to canvas bags for school students, due to its excellent durability and ventilation properties. The canvas produced in Kurashiki City is known for its high-quality thread that is woven using advanced techniques, as well as the uniformity of the selvedge, achieved through great care in the production process and modifications to the looms. Within Kurashiki, TAKEYARI is particularly known for its ability to weave canvas at a thickness impossible elsewhere thanks to its use of antique Belgian shuttle looms that are becoming extremely rare.
In an attempt to create a product that would put canvas to use in modern life in an entirely new way, designer Faye Toogood focused her attention on the essence of canvas and proposed a new type of interior product that exists in a conceptual space between a sofa and cushion. The result combines the material's high quality and thickness with hand-woven warmth and a unique character that becomes increasingly distinct with each use, bringing to life the formulation, function, and form of the canvas fabric of which TAKEYARI is proud.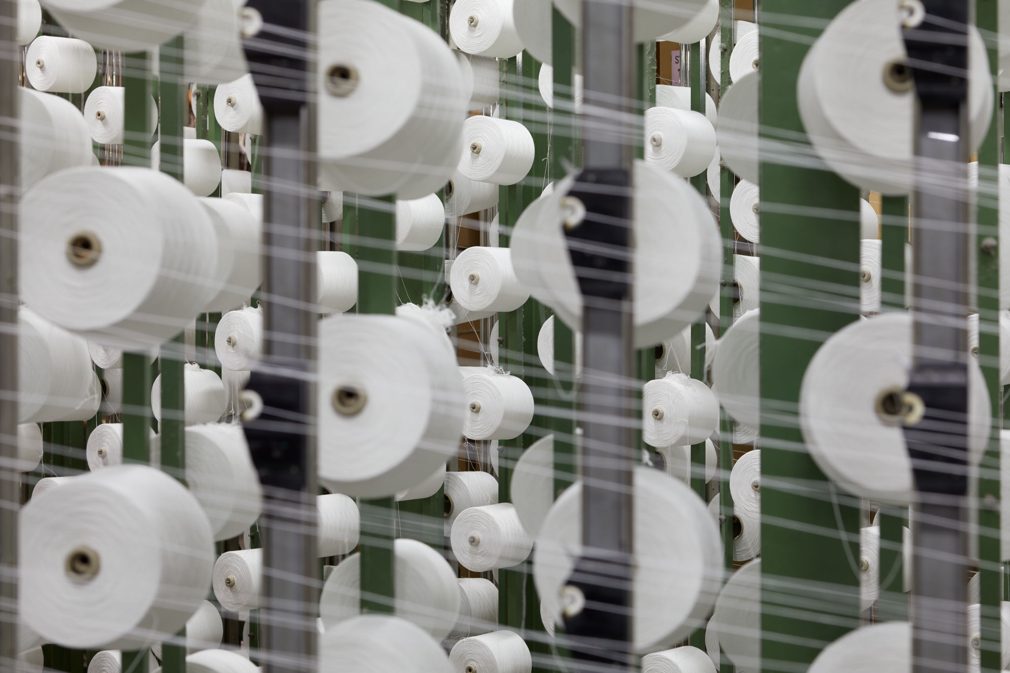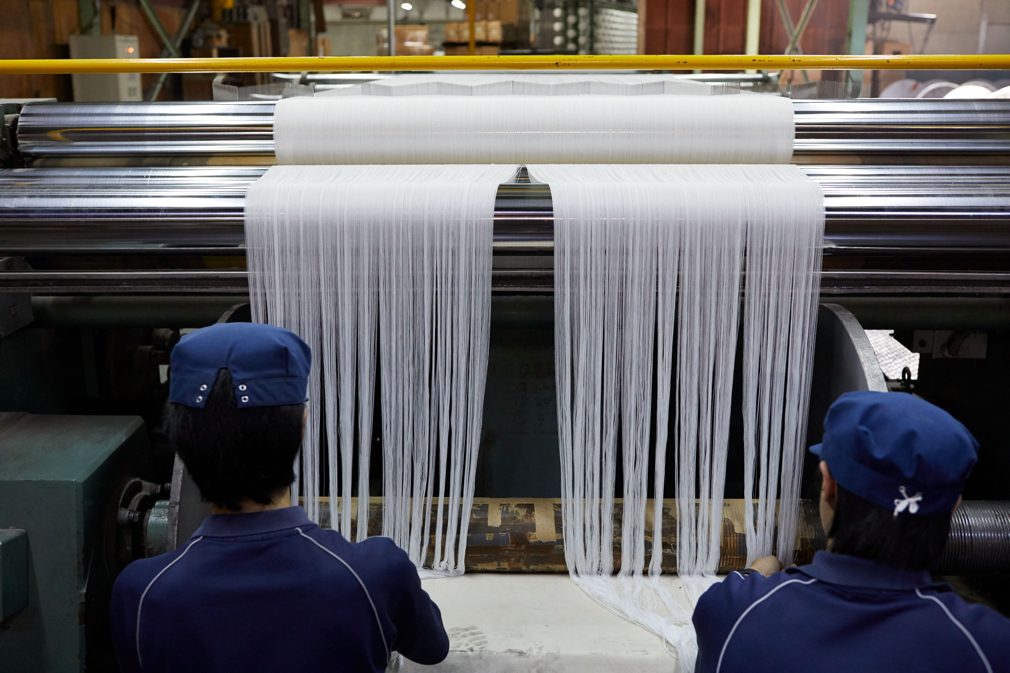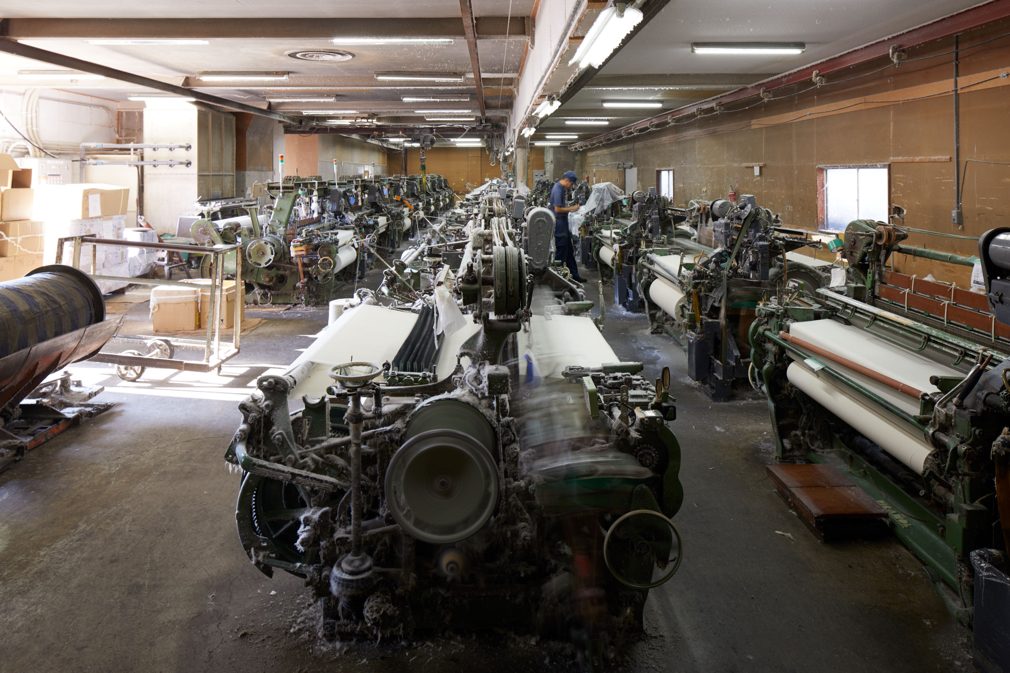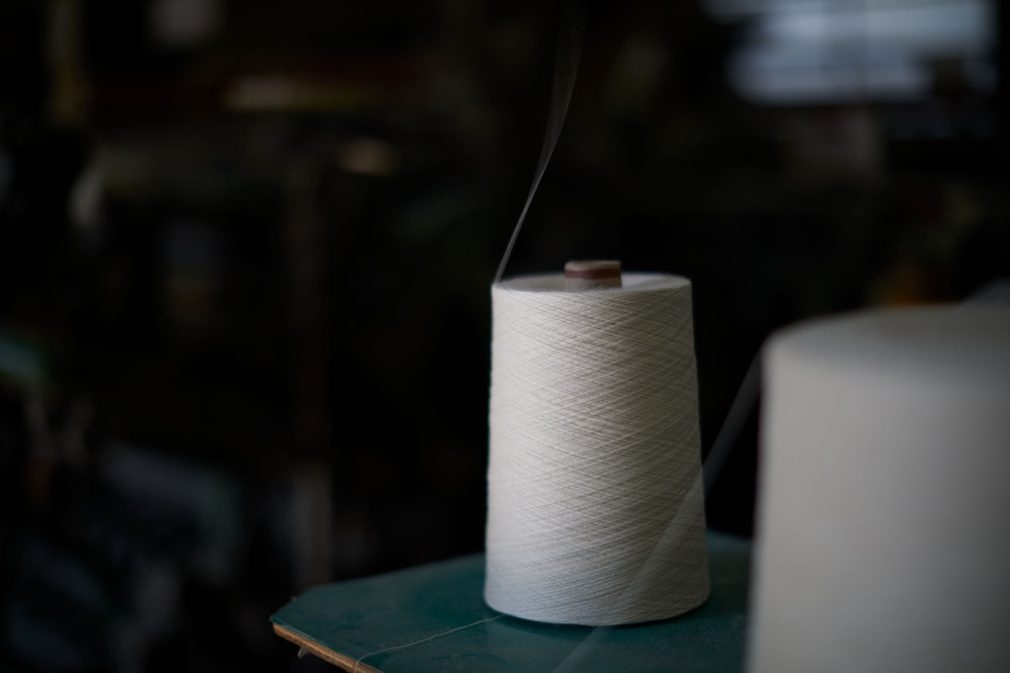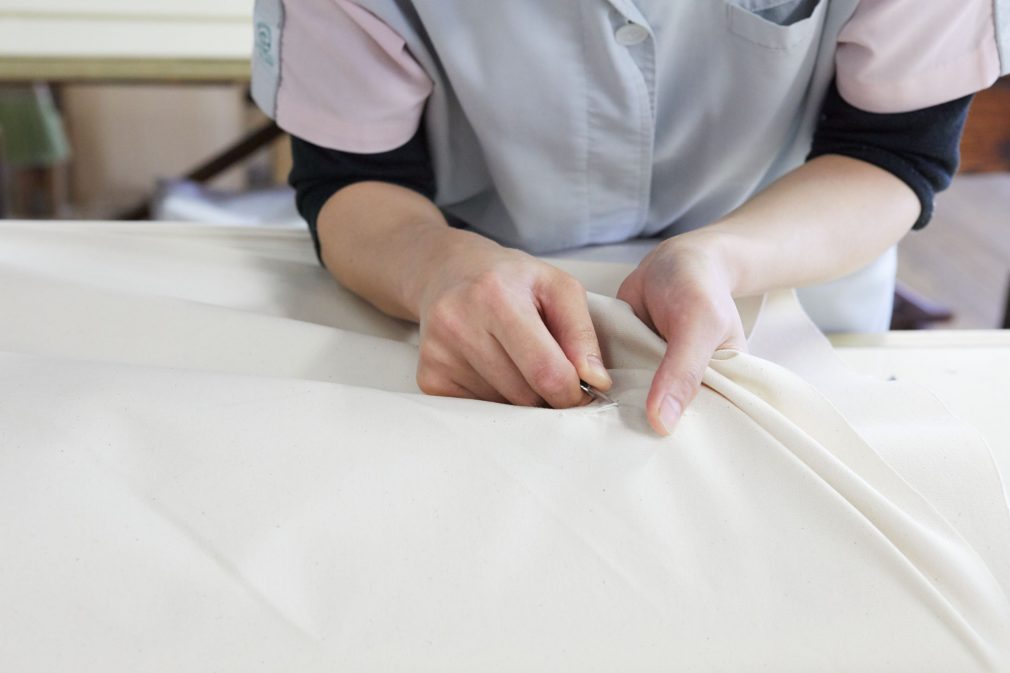 TAKEYARI
TAKEYARI is a venerable canvas manufacturer founded in 1888. The company leverages both old and new equipment, such as its Belgian shuttle looms purchased in the 1950s, and its cutting edge high speed air-jet looms to produce high quality canvas used in everything from industrial products to items for daily life.
Faye Toogood
Faye Toogood is a designer from the UK who takes an experimental approach towards material and method. Her furniture and object designs, which she insists on creating using domestic craftsman or small-scale factories, offer both material presence and an otherworldly air.