JC24
Kiriyama Glass Works [laboratory glass ] × Formafantasma
R&D Tomoya Tabuchi
"Kiriyama"
Functional beauty born of experimental spirit
Kiriyama Glass Works is a company based in Tokyo specialised in the production of laboratory borosilicate glassware for use in research and development across a wide range of fields from chemistry to biology, medicine, foods, perfumes, machinery and information technology. Kiriyama's catalogue features numerous hand-drawn pictures of an extensive variety of intricate and exceptionally well crafted devices and the laboratory at the glass works always bear the aftermath of various product tests – this is a workplace brimming with a sense of responsibility and dedication to research and development.
For glassware made of borosilicate glass, durability and precision are essential. It also needs to meet the requirements for form and function depending on the method, content and objective of experiments. This hones the glassworking techniques of cutting, bending and joining.
Kiriyama, in the belief that they can find new possibilities for their craftsmanship, has partnered with Forma-fantasma for development of a series of objects for the table. Both Kiriyama and Formafantasma combine their experimental spirit and the inspiration they derive from their interest in the phenomenon of their own product and design in this glassware series. Its elements may be simple but somewhat bizarre, small yet somehow physically attractive, a unique atmosphere is created.
In Kiriyama's factory, each floor takes a different process.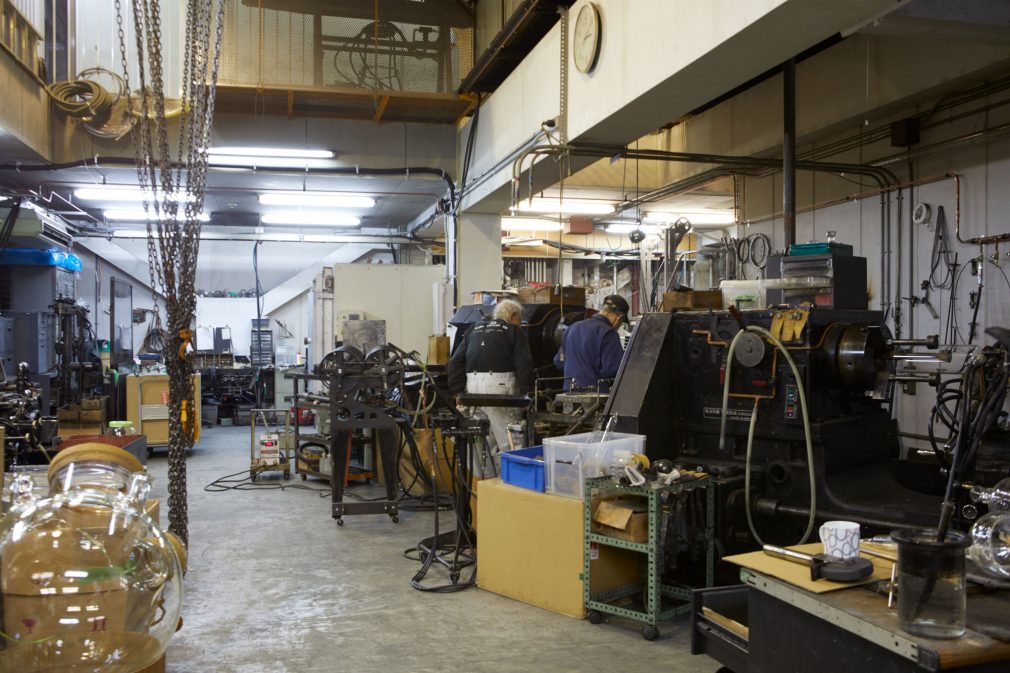 Mold the glass with 1000 degree heat.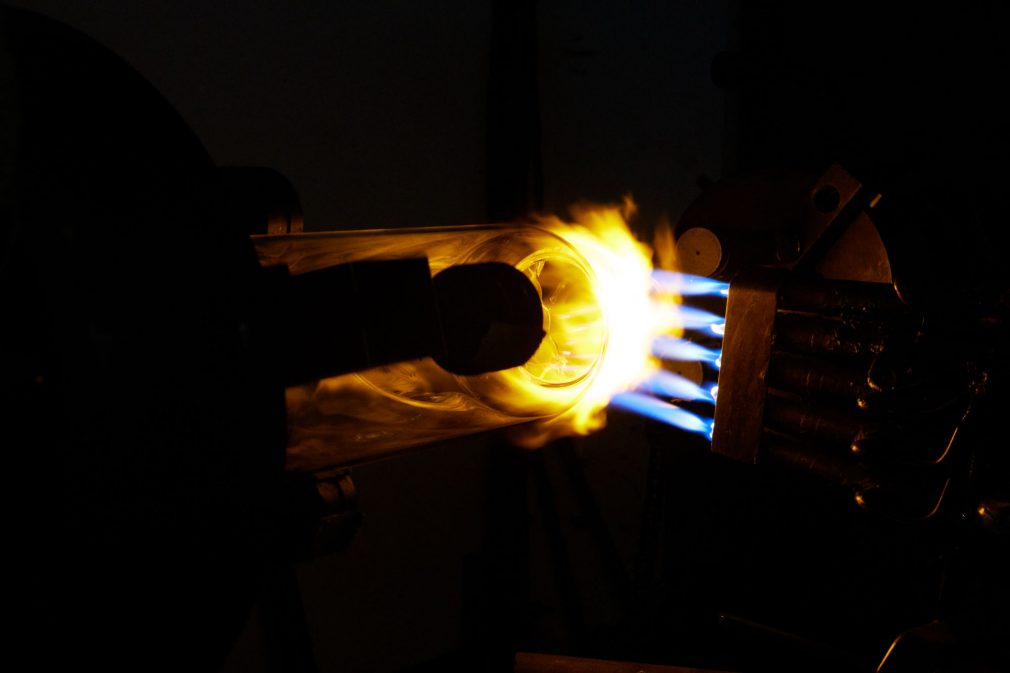 The high techniques of the founder is still alive.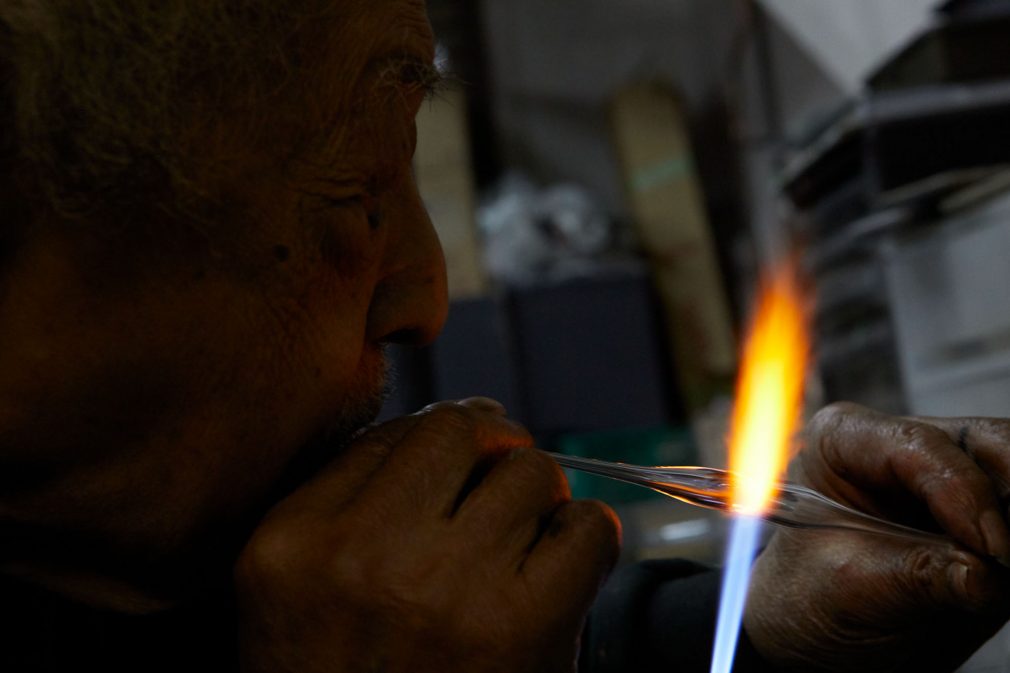 Flower objects created by craftsmen for technical training.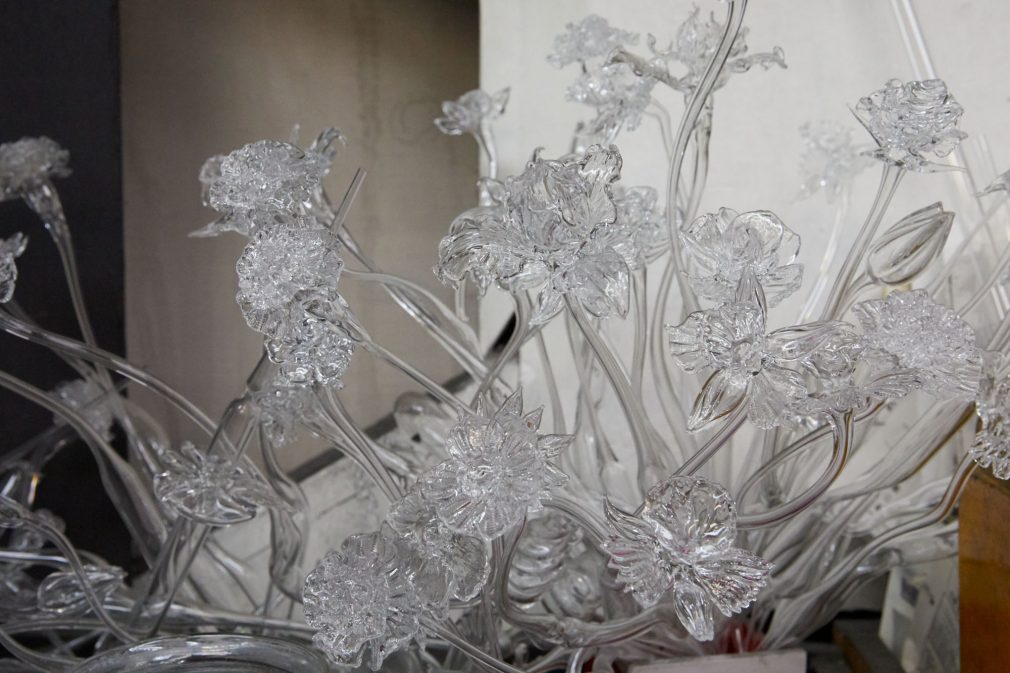 Andrea Trimarchi and Simone Farresin find products in the factory and discuss new ideas.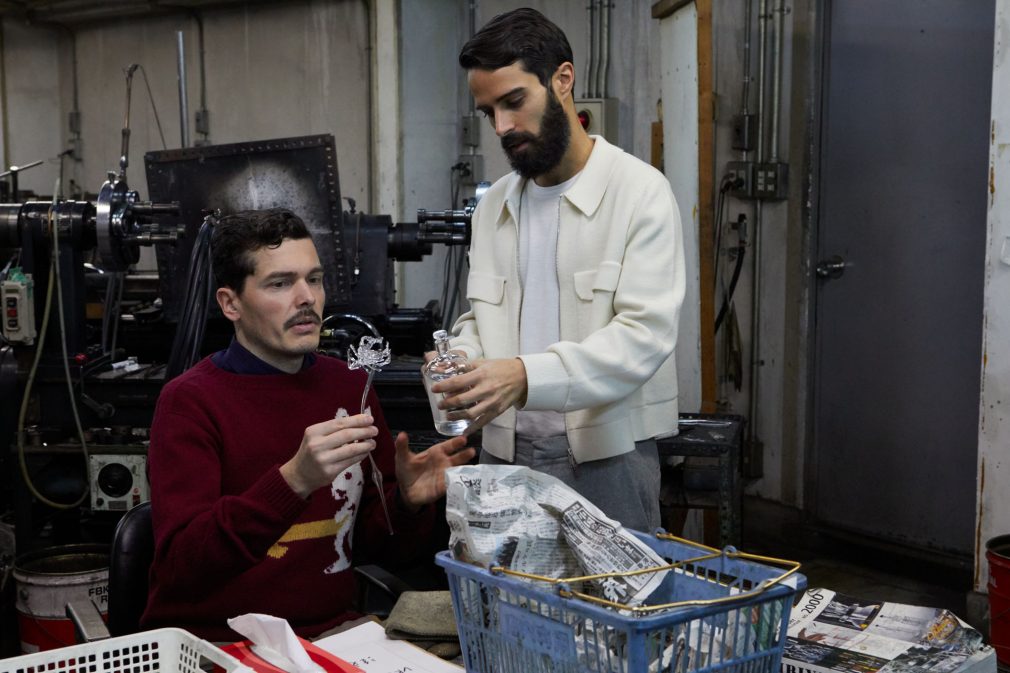 Fix prototype immediately after meeting.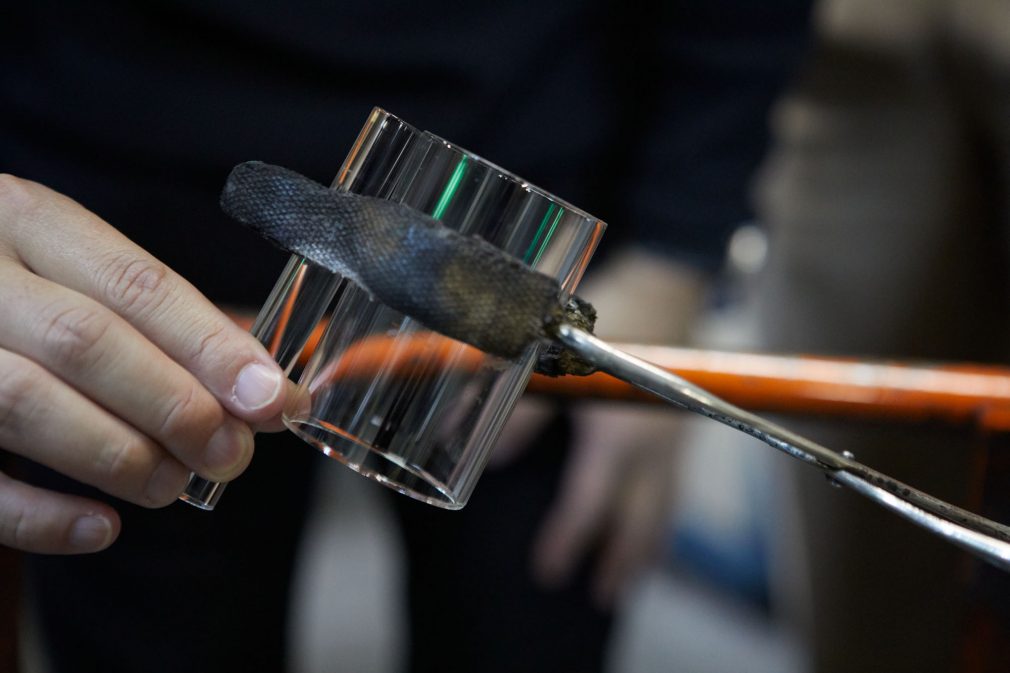 Kiriyama Glass Works
Founded as a laboratory glassware manufacturing company in Higashi Nippori, Tokyo in 1948. Demon-strating a passion for customized products, Kiriyama has gained the confidence of laboratories and many other customers for its flexible application of technology and dedication.

Formafantasma
Studio Formafantasma is an Italian designers duo founded in Amsterdam in 2009 by Andrea Trimarchi and Simone Farresin. They have developed a coherent body characterized by experimental material invest-igations and explored issues, and are interested in forging links between research-based practice and design industry.