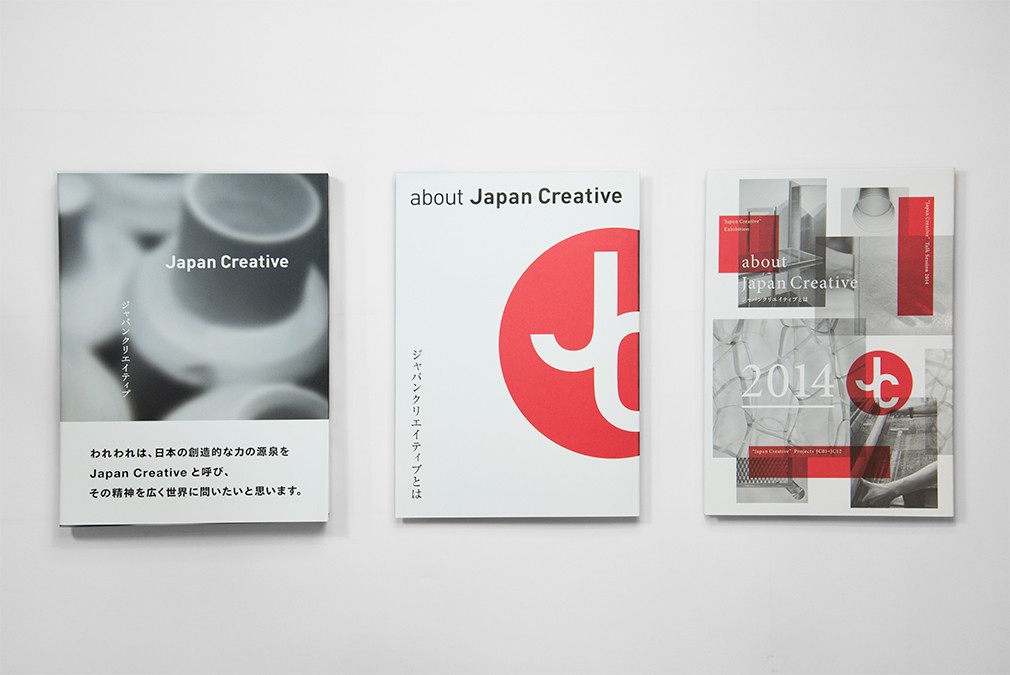 Discussing "monozukuri" through words
At Japan Creative, we regularly distribute information via various means in order to update you with our latest information. Publication is one of them. We consider it important as it allows you to take the time to gain a deep understanding while enjoying the texture of real paper.
Our official book, "Japan Creative"(written both in English and Japanese) was published from Hearst Fujingaho Co., Ltd in April 2014. The book explores the essence of Japanese craftsmanship through the words of nine selected voices and describes the core idea of Japan Creative.
"About JC" is an annual publication that we create and it carries the latest information on our most recent projects.
Japan Creative
Date of publication : April 17, 2014
Publisher : Hearst Fujingaho Co., Ltd
Organization : Japan Creative